Looking for a way to spice up your holiday party? Try these festive cocktail and mocktail recipes! These simple recipes are perfect for any holiday event, including Christmas parties, Hanukkah celebrations, or just relaxing by the fire. Cheers to the holiday season!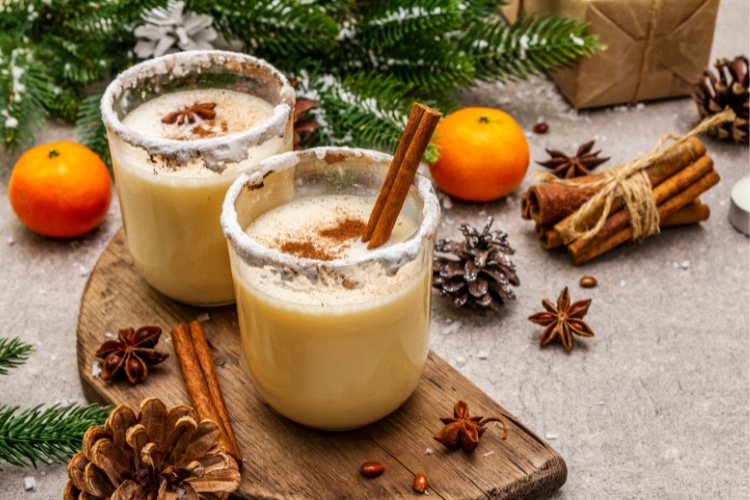 Eggnog White Russian Cocktail
Ingredients:
1 cup Eggnog
Ice Cubes
¼ cup Kahlúa Rum & Liqueur
1 tsp Vodka
Instructions:
Fill ice cubes and eggnog into a glass.
Add Kahlúa Rum & Liqueur, and vodka. Stir until combined.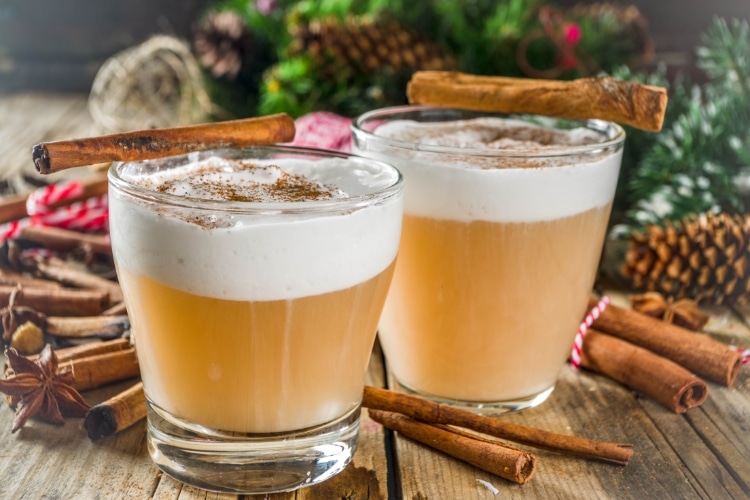 Hot Toddy with Spiced Rum
Ingredients:
¼ cup Pineapple or Orange Juice
2 cups Water
3 tbsp Honey
8 oz Ginger Ale
6-8 oz Spiced Rum or Whiskey
1 tsp Ground Cinnamon
1 Cinnamon Stick for Garnish
Instructions: 
Place juice, water, honey, ginger ale, and alcohol in a small pot on the stove. Simmer for 2 minutes on medium, or until everything combines and honey dissolves.
Add in ground cinnamon. Continue simmering on low for another 5 minutes. Heat and stir until combined.
Pour into glass and add cinnamon stick for garnish.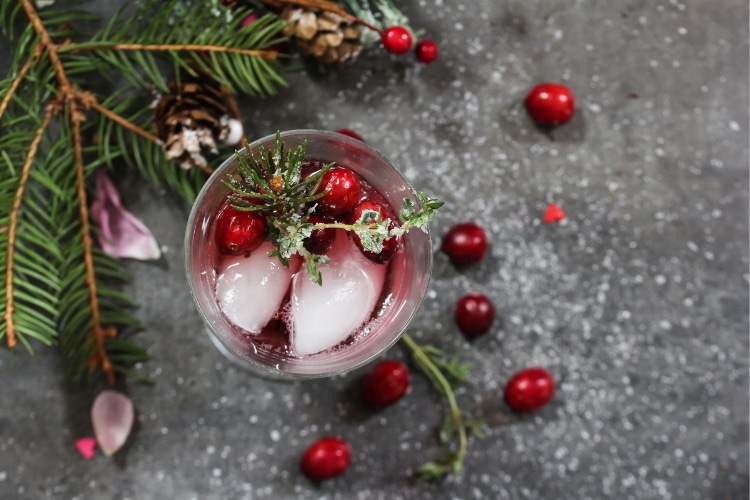 Apple Cranberry Spritzer Mocktail
Ingredients:
½ cup Apple Juice
½ cup Cranberry Juice
¼ cup Sprite
4 Cranberries
1 sprig of Rosemary
Instructions:
In a glass, mix apple juice, cranberry juice, and sprite.
Garnish with cranberries and a sprig of rosemary.
If you give one of these recipes a try during your holiday season, be sure to post on social media and tag us at (@thejdkgroup) so we can re-share your mixology magic!