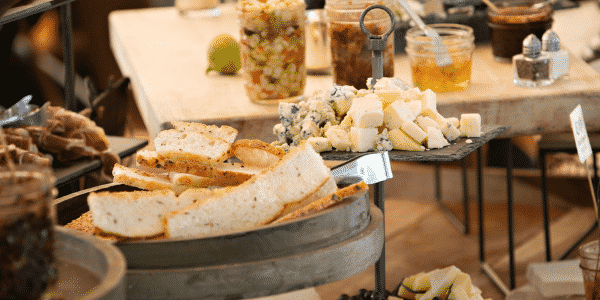 Artisan Cheeses & Meats
Havarti, Aged Cheddar, Lemon Rosemary Goat Cheese, Salami Tuscano, Speck, Hot Soppressata
Accompaniments
Summer Berry Mustard, Hot Honey, Assorted Crackers
Dips, Spreads, Crisps, Crudite:
Herbed Avocado Hummus
Smoked Salmon and Chive
Cheddar Bacon Almond
Mexi-Street Corn
Sweet Pea and Arugula Pesto 
Ciabatta Crostini and Pita Crisp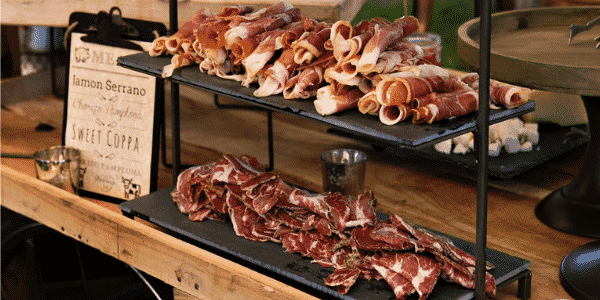 Bratwurst Bites
With Double Bock Beer Glaze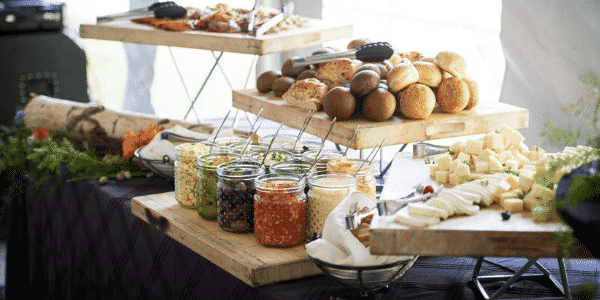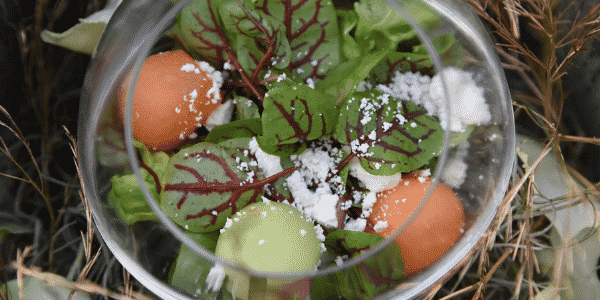 Cucumber Melon Salad Sphere
Engilsh Cucumber, Honeydew, Cantaloupe, Ricotta Salata, Aquaponic Red Vein Sorrel, Aquaponic Micro Basil, Honey Chile Vinaigrette
Peach Panzanella Salad Sphere 
Strites Orchard Sliced Peaches, Butter Lettuce, Chopped Applewood Smoked Bacon, Fresh Mozzarella, Sourdough Bread Cubes, White Balsamic Vinaigrette
Smoked Beet Rueben Slider
Alderwood Smoke Salted Golden Beets, Gruyere, Sauerkraut, Russian Dressing, Wheat Roll
Whiskey Barbecue Chicken Slider
Alderwood Smoked Chicken Breast, Bacon, Aged Cheddar, Leaf Lettuce, Roma tomato, Thinly Sliced Red onion, Whiskey BBQ Sauce, Pretzel Roll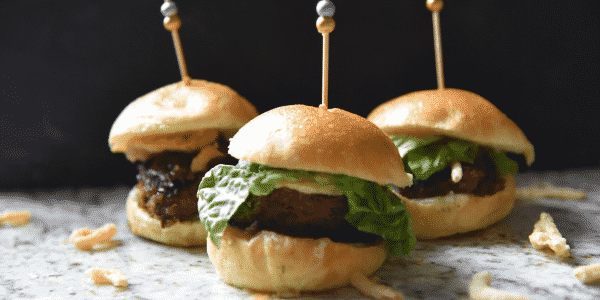 Bison Meatloaf Slider
Apple Butter and Chili Glazed Bison Meatloaf, Havarti Cheese, Fried Onions, Leaf Lettuce, Brioche Roll
Skillet Mac and Cheese
Housemade Chipotle Garlic Chips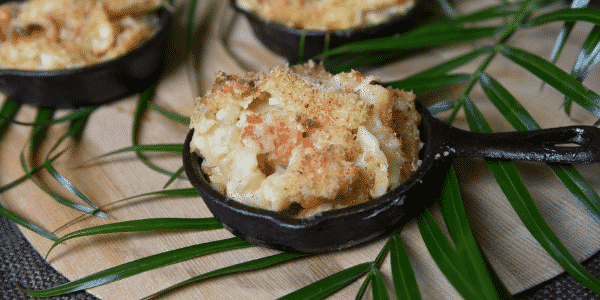 Chopped Vegetable Salad Box
Shredded Carrots, Sliced Red Pepper, Diced Celery, Sliced Red Onion, Cilantro, Toasted Sesame Seeds, Roasted Peanuts, Sesame Ginger Vinaigrette
Fried Sweet Potato Salad Box
Julienned Fried Sweet Potato, Green Onion, Red and Yellow bell peppers, cilantro, sesame seeds, teriyaki mayo dressing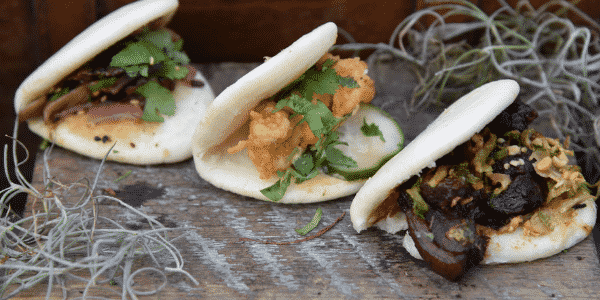 BAO BUN STATION (Choose 3)
Hoisin Glazed Mushroom Bao Bun
Hoisin Glazed Mushrooms, Pickled Red Onion, Chopped Cilantro, Toasted Sesame Seeds
Hot Chicken Katsu Bao Bun
Hot Chicken Katsu, Half Sour Pickles, Cilantro, Sriracha Mayo
Pork Belly Bao Bun
Crispy Pork Belly, Honey Pepper Shaved Brussel Sprouts, Chopped Peanuts
Gochujang Shrimp Bao Bun
Crispy Gochujang Shrimp, Banh Mi Slaw
Korean BBQ Brisket Bao Bun
Shredded Korean BBQ Brisket, Chopped Green Onions, Pear Slice

Crab Rangoon Eggrolls
with Sweet Chilli Dipping Sauce
Lotus Root Chips
with Wasabi Soy Dipping Sauce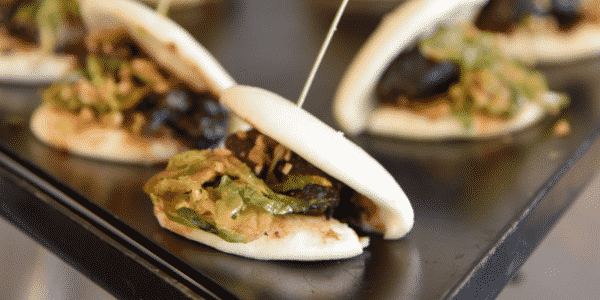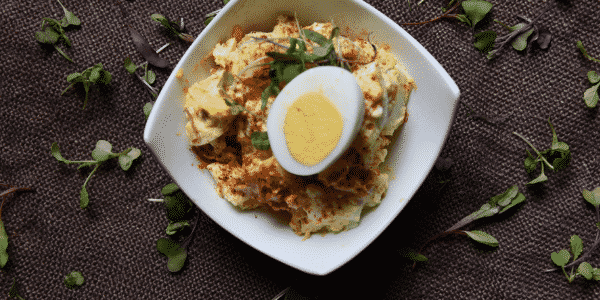 Citrus Pink Pepercorn Salad Sphere
Grapefruit Wedges, Mandarin Oranges, Thinly Sliced Red Onion, Feta Cheese, Micro Arugula, Crushed Pink Peppercorns, Citrus Vinaigrette
Deviled Egg Potato Salad Sphere
Red Potatoes, Diced Celery, Hardboiled Eggs, Diced Sweet onion, parsley, smoked paprika, deviled Egg yolk mayo dressing
Gourmet Grilled Cheese Station (Choose 3)
Smoked Gouda, Caramelized Onion and Cremini Mushroom on Whole Grain
Genoa Salami, Garlic Pickles and Gruyere on Sourdough 
Sundried Tomato Pesto, Fresh Mozzarella  Sweet Basil, Balsamic Glaze on Italian Bread 
Shaved Steak, Fire roasted peppers and onions and white cheddar on artisan White bread
Carolina Pulled Pork, Pineapple and Pepper Jack cheese on sliced brioche 
Dipping Station
Pretzel Bites
Crab Dip
Buffalo Chicken Dip 
Hot Beer Cheese Dip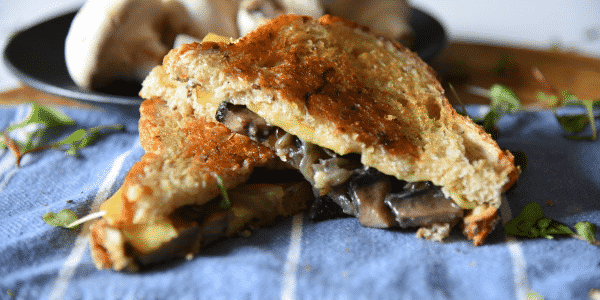 Assorted Local Market Crafted Cheeses
Add in Summer Berry Mustard and Hot Honey
Local Garden Tomato Station
Sliced Heirloom Tomatoes, Sliced Mozzarella, Fresh Basil, Tomato Bruschetta, Cold Pressed Olive Oil, Aged Balsamic Vinegar, Sea Salt, Freshly Ground Pepper, Assorted Breads and Crisps, Tomato Cucumber Gazpacho Shooters
Seasoned Grilled Beef Tenderloin
Prepared Medium, Sliced, and Served Room Temperature
Toppings: Mojo Verde, Basil Horseradish Aioli, Peppadew Peppers
Alderwood Smoked Sliced Chicken Breast
Parmesan and Parsley Fingerling Potatoes
Peanut Butter Espresso Brownies and Assortment of Fresh Baked Cookies
Assorted Breads and Corn Muffins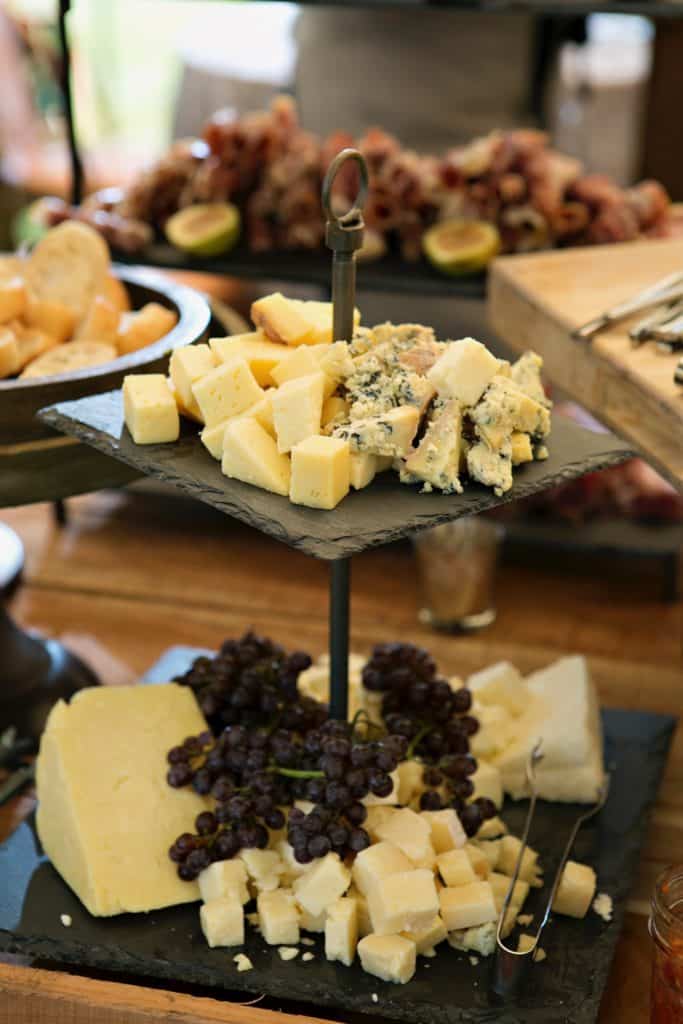 Great American Picnic
1/3 LB. Angus Sirloin Burger
Grilled Boneless BBQ Chicken Breasts
All Beef Hot Dogs
Assorted Rolls
Condiment Bar
Lettuce, Tomatoes, Onions, American Cheese, Chef's BBQ Sauce, Ketchup, Mayo and Mustard
Cumin Roasted Sweet Potatoes
Grilled Corn, Roasted red peppers, cilantro, caramalized onions tossed with an avocado yogurt dressing
Housemade Chipotle Garlic Chips
Gourmet Picnic
Shredded Short Rib 
Maryland Crab Cake 
Grilled Kielbasa
Accompaniments:
Provolone Cheese, Cheddar Cheese, Green Leaf Lettuce, Red Onion, Sliced Tomato, Pickles, Garlic Mayo, Dijon Mustard Remoulade Sauce
Au Gratin Potato Muffins 
Moroccan Spice and Lemon Marinated Grilled Vegetables
Mushroom, Baby Pepper, Cherry Tomato, Squash, Zucchini Make Your Own Skewers
Pretzel Hot Dog Roll
Brioche Roll 
Cajun Picnic
Low Country Boil
Shrimp, Littleneck Clams, Andouille Sausage, Corn On-The-Cob, Baby Red Potatoes Served with Melted Butter, Cocktail Sauce, Assortment of hot sauces
Bone-In Honey Pepper Fried Chicken Pieces
French Baguetts
Red Beans and Rice
Deviled Egg Potato Salad
Red Potatoes, Hard Boiled Egg, Celery Ribs, Sweet Onion, Parsley, Smoked Paprika)
Salmon Poke Taco
Salmon Poke, Pickled English Cucumber, Red Cabbage, Spicy Unagi Mayo, Wonton Taco Shell
JDK's Signature Grilled Watermelon Pipette
Mint, Watermelon Radish, Honey-Lime Vinaigrette Pipette
Miniature Sirloin Burger
Sirloin Burger, Smoked Gouda, Caramelized Leeks, Red Pepper Jam, Artisan Mixed Lettuce
Lobster Mac and Cheese Fritter
Tangerine Chili Grilled Shrimp
Gochujang Pork belly Skewer
Savory Cornbread Macaron
Braised Beef Short Rib, Chili Pepper Jam, Mascarpone Cheese
Miniature Crab Cake
With Cilantro Citrus Aioli
Quinoa Cauliflower Bite
Mongolian BBQ Sauce
Crab BLT Slider
Fresh Crab, Applewood Smoked Bacon, Arugula, Lemon Chive Aioli, Potato Roll
Chicken Cordon Bleu 
Fried Chicken, Smoked Ham, Gruyere, Parmesan Dijon Sauce
Ahi Tuna Bite
Sesame Seared Ahi Tuna, Mandarin Aioli, Wasabi Caviar, Lotus Root Chip
Italian Bruschetta Parmesan Basil Edible Spoon
Roma Tomato, Garlic, Oregano, Fresh Mozzarella, Sweet Basil Leaves
Fried Chicken Slider
House Fried Chicken, Spicy Pimento Spread, Honey Pepper Sauce, Mini Buttermilk Biscuit
Andouille Sausage Puffed Tart
Mustard Slaw Frizzled Onion, Puff Pastry
Lemon Donut with Blueberry Glaze
Miniature Key Lime Cakes
Watermelon Fries with Coconut Dipping Sauce
Assorted Mini Cannoli's
Strawberry White Chocolate Cheesecake, Toasted Coconut, Chocolate Oreo Crumb
Orange Creamsicle Cookies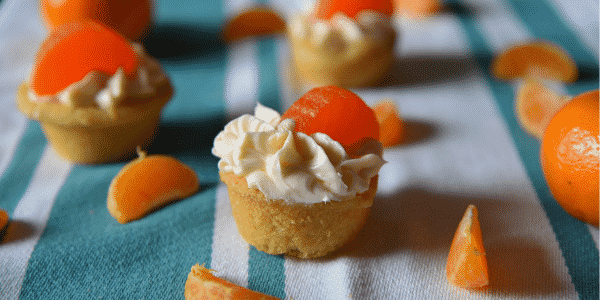 Buddha Bowl Station
Guests will be able to build their own Buddha Bowls with a variety of different grains, proteins, vegetables, toppings and dressings!
Grains to Include: Red Quinoa and Farro
Roasted Vegetables to Include: Cumin Dusted Sweet Potatoes, Mediterranean Zucchini Bites, Garlic Roasted Tomatoes
Raw Vegetables to Include: Edamame, Shredded Rainbow Carrots, Spinach
Proteins to Include: Garlic and Cilantro Shrimp, Sesame Crusted Tofu
Toppings to Include: Candied Walnuts, Spiced Pepitas, Granola
Dressings to Include: Lemon Pistachio Vinaigrette, Peanut Sauce, Orange Ginger Sauce
Raclette Station
Raclette is a traditional French semi-hard cheese that is superb for melting.
Whether you would like the traditional Swiss serving of this beautiful melted cheese on top of pommes de terre, or prefer it as a topping on a York City Pretzel Bun with Smoked Kielbasa or Ancho Chili Steak, our chefs will be torching this cheese right in front of you and scraping this fresh hot melted cheese right onto your dish!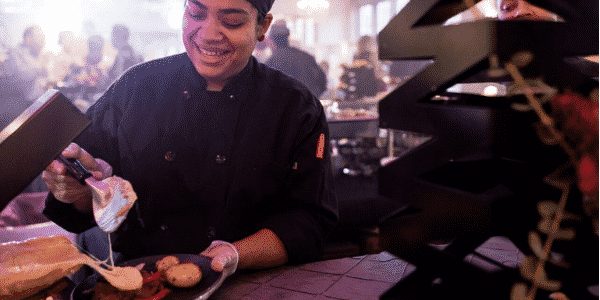 Eggroll Station
Our Chef's will be making four different specialty Fried Eggrolls with specific accompaniments to complete each plate!
Greek Gyro Eggroll
Shaved Lamb and Tomato Eggroll, Presented with Cucumber and Red Onion Salad, Dill Crème Fraiche
Monte Cristo Eggroll
Applewood Smoked Ham and Gruyere Egg Roll, Presented with Sweet Potato and Pepper Hash, Raspberry Jalapeno Marmalade, Powdered Sugar
Rueben Eggroll
Corned Beef and Swiss Eggroll, Presented with Fermented Cabbage and Apples, Spicy Russian Dressing
BBQ Pulled Chicken Eggroll
Paprika Pulled Chicken and Brussel Sprout Eggroll, Charred Balsamic Zucchini Noodles, Southern Gold BBQ Sauce