Kaitlan and Caleb's wedding weekend centered around the desire to create a welcoming, high-end experience for this well-traveled couple and their international guests. The client's picturesque, 100-acre equestrian estate was the perfect backdrop for this destination-inspired wedding. With just under 9 months to plan, our entire organization from sales and culinary to floral design and operations collaborated closely to create a celebration flow that included four separate event spaces across the estate where every location and timeframe featured a different menu showcasing diverse flavor profiles. Our goal was to leave guests wonderstruck, happily full, and jaw-dropped.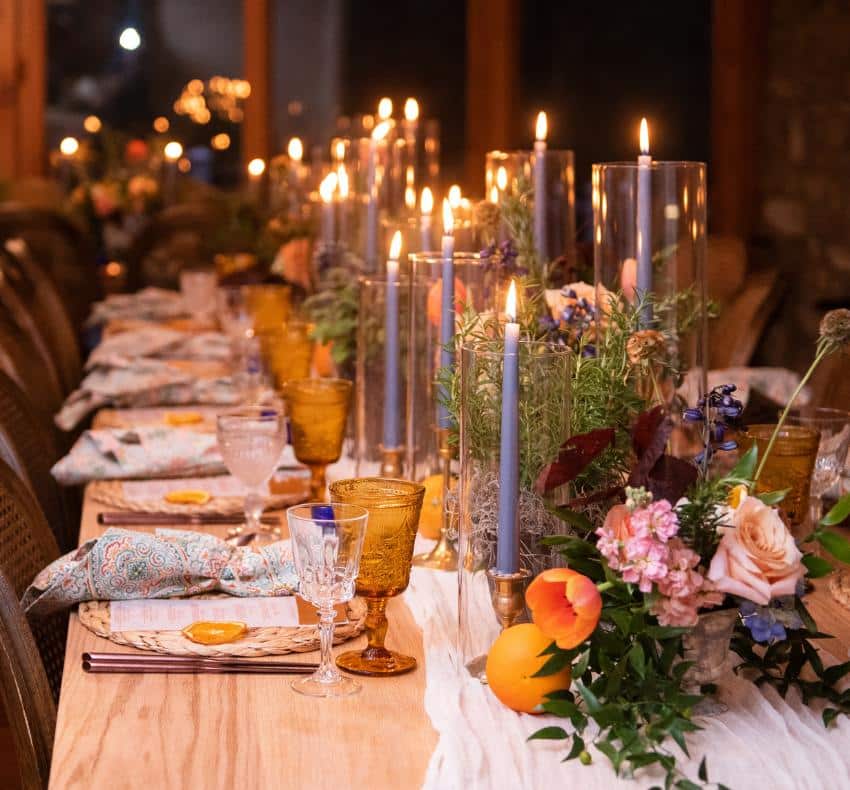 learn more about our wedding offerings
Explore the different offerings and services our team of event magic makers provides for your most special day.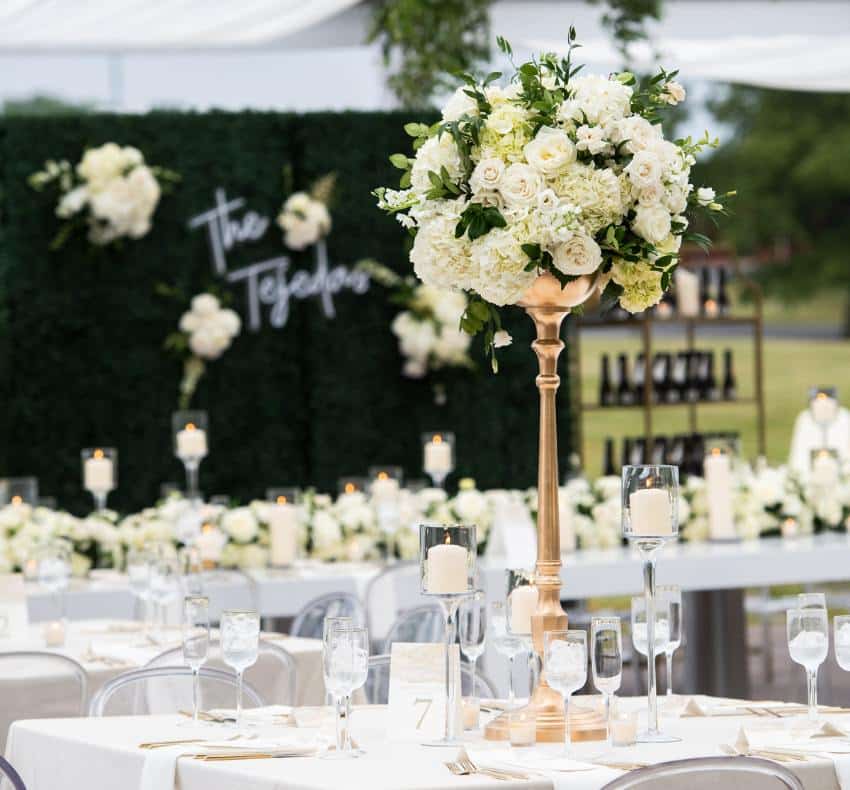 view more wedding galleries
Looking for more wedding day inspiration?  View additional wedding galleries to spark your imagination.
"JDK was amazing to work with from the start. The team truly cares and listens to your vision and helps you achieve it every step of the way! This definitely decreased my wedding planning stress levels. My husband and I had JDK coordinate and cater our reception as well as provide our floral decor and personal flowers. So many guest shared that it was one of the best receptions/ meals they have ever had! Our day would not have been what it was without them!"
My husband and I went with JDK for catering as well as flowers. They really were a one-stop shop! It made planning our wedding so much easier, especially since we did not hire a planner and did everything on our own. We worked with Emma and Lexi for food and drinks. They really helped with the planning process! They were prompt to answer any questions we had and did annual phone calls to check up on us which was very helpful. The food was delicious. Our guests loved our unique menu and I still dream about our food from that day. JDK went above and beyond (Lexi even ran out to pick up razors for my husband the morning of) and I could not rave about them enough!
"JDK catered our wedding on 11.8.19 and they were amazing!!!! We received so many compliments on the food the entire night. Not only is their food amazing, their service is absolutely perfect. You're never wondering where someone is or looking for something, they have so much staff there to help and there with the things your guests need. AMAZING!!! Hire them ASAP!"
"JDK was absolutely amazing to work with- I would 100% recommend them for your wedding or event! Molly and their entire team were always responsive, friendly, easy to work with and captured my vision for the day perfectly. I can truly say everything went exactly as I had asked/ planned because of the hard work from the JDK team!"
RETELL YOUR LOVE
STORY WITH US