With Valentine's Day right around the corner, it's time to start planning a romantic night for that special someone. Maybe you're a hopeless romantic who looks forward to this holiday every year, or maybe you're someone who always dreads the start of February because it means you have to start thinking all lovey-dovey; well whoever you are, you're sure to love our Valentine's Day plans almost as much as you love your Valentine (or maybe even more…we won't tell anyone). If you want to find out how to create a special and romantic Valentine's Day dinner for two at home, look no further because we've got you covered.
Step 1. Set the Mood with Decorations
From the moment they step into the room, we want your partner to feel the love in the air. For this reason, we suggest you start your Valentine's Day evening by enhancing the ambiance in your dinner space with flowers, candles, linens, and whatever else you think would give your Valentine butterflies. Picture the scene; dim lighting, a warm glow from the candles, rose petals leading up to the table. Having trouble picturing it? That's okay, we can help! Colton, our Director of Floral & Design at The JDK Group, can bring your romantic Valentine's Day dinner for two at home to life with his eye for design, and even throw in a personalized floral centerpiece. If that sounds like a plan, you can contact him at colton@thejdkgroup.com.
Step 2. Create a Romantic Music Playlist
Now that you have your dinner space looking nice, adding sweet love songs will transform your setup into a scene from a fairytale movie. Hop on Spotify, Apple Music, Pandora, or even Youtube and pick out songs that remind you of your Valentine. You can choose anything; pop, jazz, country, r&b; as long as it speaks to the way your Honey makes you feel. Once you've chosen some romantic music, your Valentine's Day setup is complete.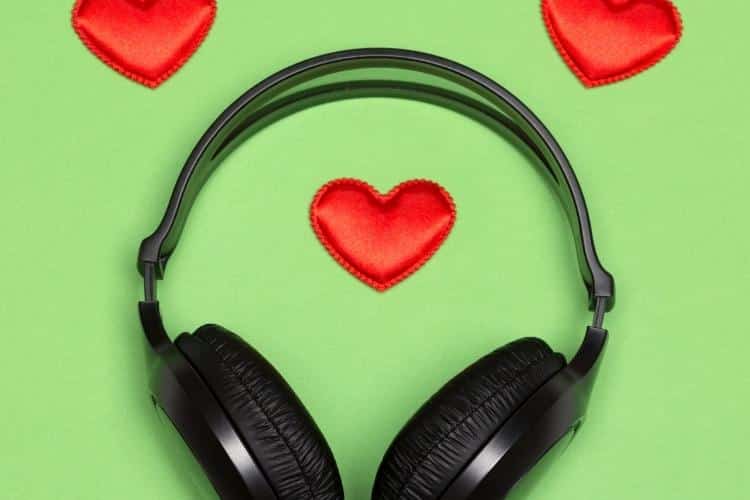 Step 3. Prepare a Special Meal
What's a Valentine's Day date without a nice dinner? Whether you're picking out the grubby for your hubby or the dishes for your misses, you need to make sure your meal truly drops jaws; after all, we're making this the best Valentine's Day ever, right? Here at The JDK Group, we've planned a five course meal complete with cocktails/mocktails, a floral bouquet, and special card. From the appetizer to the dessert, you can present your date with a meal more elaborate than their favorite restaurant, and all you have to do is heat up the food we've prepared. For more information, check out https://thejdkgroup.com/valentines-day-dinner-to-go. 
If the Five Course meal doesn't seem like enough to seal the deal, we have one last trick up our sleeve. We're offering a Private Chef Dinner for Two in your very own home! Imagine topping off all those decorations and sweet melodies with your very own chef cooking in your kitchen to prepare a mouthwatering meal; Talk about taking your romantic Valentine's Day dinner for two at home experience over the top.  Weeknight options only and limited time slots available!  Email us at info@thejdkgroup.com to learn more and schedule your time today.
Step 4. Write a Thoughtful Card
To finish off the perfect Valentine's Day surprise, we suggest you write a love note to your Valentine telling them just how lucky you are to have them in your life. We don't have any tricks or offers to help you with this one because there's nothing more romantic or genuine than speaking straight from the heart. We can't tell you what type of letter to give, whether it's a cheesy and sweet Hallmark card or a simple and subtle handwritten note on lined paper, because you know your partner better than anyone. If you top off the night by telling your Valentine how much you care, we guarantee they'll have the best Valentine's Day ever.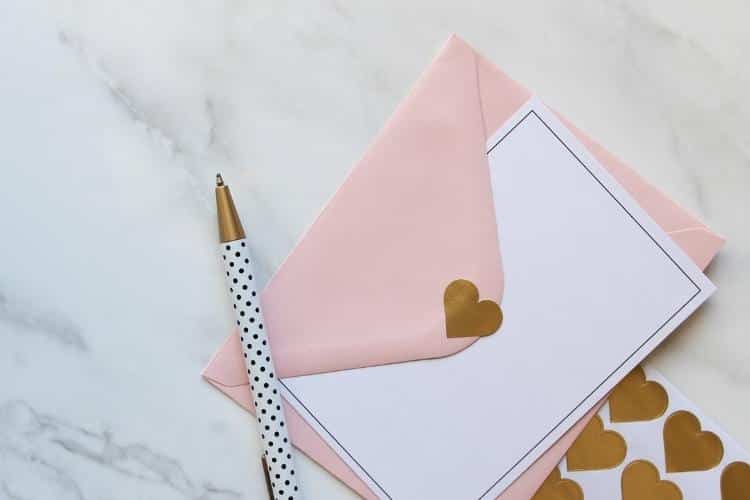 Enjoy your Romantic Valentine's Day Dinner for Two at Home!
And there you have it – 4 simple steps to create a surprisingly romantic Valentine's Day dinner for two at home! We hope you enjoyed our ideas, and we wish you a Valentine's Day at home that is full of flavor and filled with love. Thanks for reading!