We've done it again! On February 27, 2016, The JDK Group once again teamed up with The Cultural Enrichment Fund to coordinate their annual fund gala in Harrisburg, thanks to the very creative and chic eye of our very own David Everett. The goal of The Cultural Enrichment Fund is to "advance and sustain a vibrant and diverse arts and cultural life in the Capital Region." This year, The Cultural Enrichment Fund raised $155,000! Like last year's gala, the event took place in a secret location to the surprise of its guests with another Red Carpet Soiree theme. This year's location was at the Capitol View Commerce Center, an empty office building, which had not been used since it was built in 2008.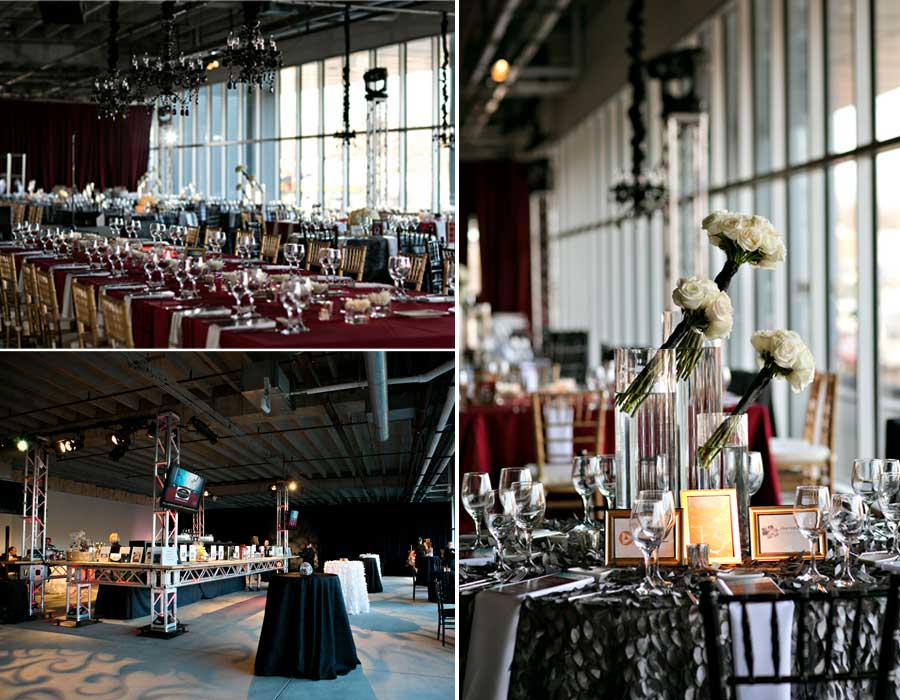 Guests of the gala-which included former Pa. Governor, Tom Corbett and his wife, Susan- were dressed to the nines for the Red Carpet Soiree that had a "mysterious, spontaneous, festive and glamorous" atmosphere. Before guests entered the gala, they had the opportunity to walk the red carpet while being welcomed by an elevated harpist. And what's a party without a photo op? The guests were able to have their night documented in a step and repeat session by Leslie Gilbert of Leslie Gilbert Photography before they entered the party.
While guests were mingling through the converted Harrisburg office space during cocktail hour, JDK servers passed eight of The JDK Group's finest hors d'oeuvres including our delicious Deconstructed French Onion Soup, Beef Short Rib Brioche Bite, Chicken and Waffle Cone and Miniature Crab Cake. Cocktail hour was especially enjoyable with the help of live artists in every corner creating paintings and musicians performing throughout the evening. Guests also had the opportunity to participate in a silent auction and win some fabulous prizes including many gift baskets, signed autographs by athletes like Pittsburgh Steeler, Antonio Brown, bottles of wine and dinner at some of Central Pennsylvania's finest restaurants. buy celexa online https://www.mabvi.org/wp-content/languages/new/celexa.html no prescription
Let's Eat!
With the help of a transition performance, guests were welcomed into dinner service with a jazz band at the center of the room! Dinner service included a salad course and dual entrée. For the salad course, guests were served a Winter Crisp Salad. And for the dinner, guests had pan seared sea bass paired with petite grilled beef filet, roasted garlic and rosemary mixed fingerling potatoes and butternut squash and shiitake mushrooms. All tables had a preset basket of artisan rolls and bread.
Following dinner service, guests participated in a live auction to continue raising money for the Cultural Enrichment Fund.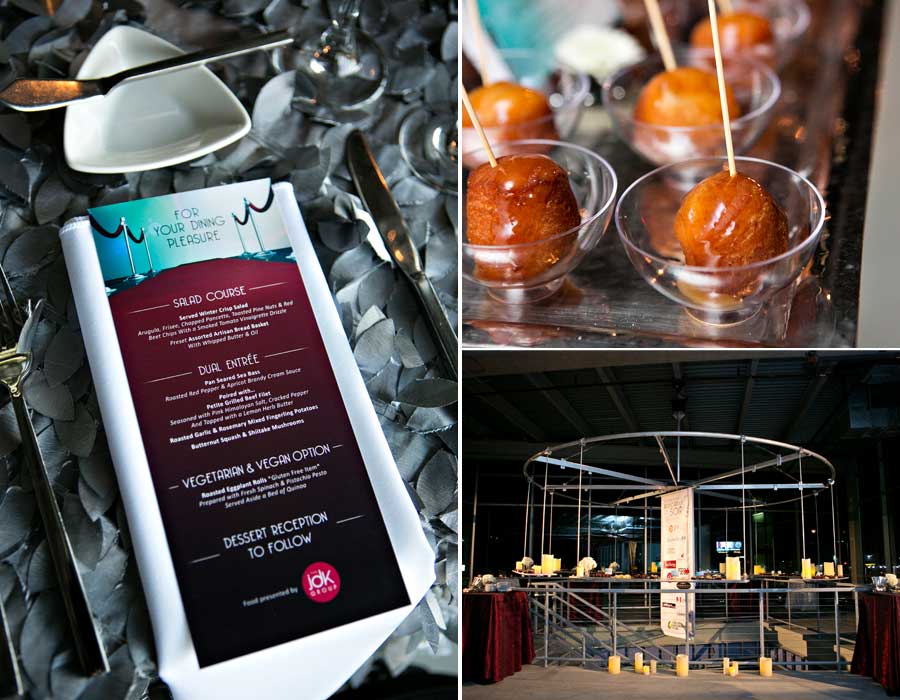 What About Dessert?
What's a meal without dessert? Guests were not disappointed with JDK's selection of tasty desserts to conclude the night. Warm desserts like our Apple Pie Egg Rolls and Warm Sweet Potato Donuts were passed around as guests grabbed a cup of coffee from local coffee shop, The Cornerstone Coffeehouse, whom was in attendance. And the icing on the cake? The desserts that weren't passed around to guests were displayed on a moving carrousel! Desserts included our Under the Moon Fig Pies and Gourmet Brownie Trio (S'mores, Turtle and Mint Chocolate Chip flavors). buy mestinon online https://www.mabvi.org/wp-content/languages/new/mestinon.html no prescription
Guests left the gala with full stomachs, exciting prizes and an experience to remember while The Cultural Enrichment Fund can continue to enrich and diversify Harrisburg and the Capital Region.
Congratulations to the The Cultural Enrichment Fund on raising $155,000 during this year's gala. We look forward to creating memories and fundraising with you again!
buy motrin online https://www.mabvi.org/wp-content/languages/new/motrin.html no prescription
Has this trip to Hollywood…I mean Harrisburg sparked your interest in collaborating with The JDK Group? Head to our website and see what other events we have planned and catered. You can call or email us at (717) 730-4661 and info@thejdkgroup.com.