FALL IN LOVE WITH OUR VENUES
The Bond, Linwood Estate, and Historic King Mansion are the three exclusive venues that we, The JDK Group, have the pleasure of working with. Since each of these venues has an exclusive partnership with us, we are able to provide a full-service experience giving you and your guest a one of a kind event! Even before your big day, we have what you are looking for to alleviate your planning stress. We could go on about what we love in each venue but we decided to reach out to our clients and asked them to share with us their honest opinions.
LINWOOD ESTATE
Looking for a venue with luxurious exclusivity? Linwood Estate is an excellent choice for anyone looking for a beautiful scenic view. It expands over 300 private acres of lush rolling hills in the Great Appalachian Valley – a setting perfect for portraits.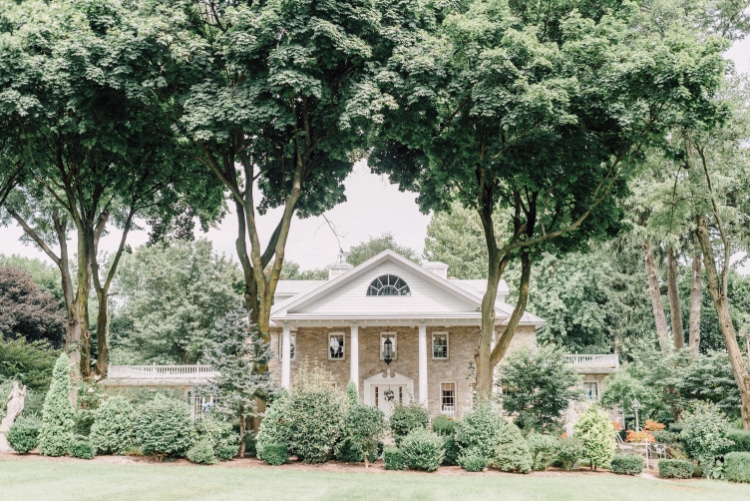 Photograph by Addie Eshelman
On the estate's grounds sets a 19th-century mansion that was built in 1870. The unique stone exterior paired with elegant landscaping truly sets the tone for the rest of the location. The interior is full of historic charm paired with modern amenities. The Appalachian Ballroom is a stunning space that exudes beauty; from the custom chandelier in the middle of the space to the hardwood floors. This elegant room can hold 250 people. buy arava online https://bethanyhealthcare.org/wp-content/languages/new/arava.html no prescription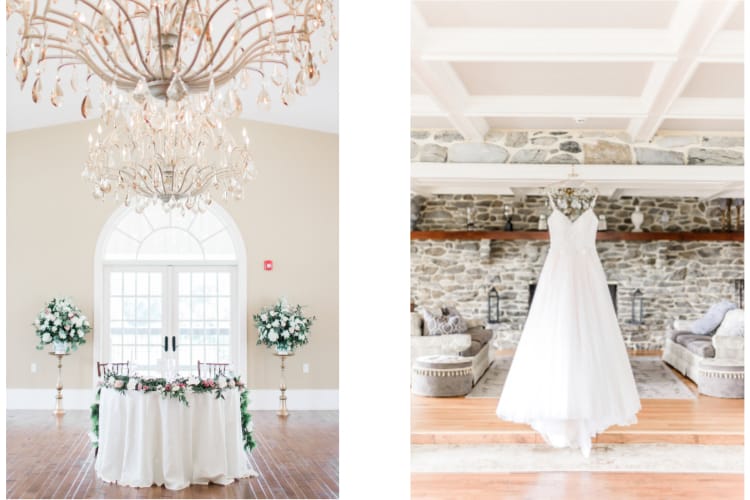 Photographs by Hannah Hicks (right) and Kenzee Myers (left)
Our past clients have spoken out about their experience at Linwood. One client, in particular, developed a strong relationship with the venue managers Jess and Michelle. Danielle was all the way from California! She was so excited for her special day, and we made sure it went off without a hitch. Jess and Michelle took care of the planning and developed a family-like relationship with Danielle.
"This venue was exactly what we were looking for, and the ladies that helped us became family… We couldn't have done it without Jess, Michelle, and JDK". – Danielle
Top Reasons Our Clients Chose Linwood
---
Overnight Accommodations – We have 19 guest suites on site for you to sleep overnight or the full weekend. It is great for families and friends traveling from far away. A mini "getaway." for those who chose to spend the night with us.
Photo Opportunities – This venue provides a scenic view of the Appalachian Valley and Lake Lucille. All look great at any time of the year.
Private

Estate

– No other events on the same day, each client experiences the

estate

as their "home."
"

Linwood

Journey" – Guests start with the ceremony at the north lawn, cocktail hour in Mansion, and reception in Ballroom. All guests are welcome to explore this amazing estate.
Full service catering – We take care of the entire wedding menu
Epic Outdoor Bonfire – Toast marshmallows and ignite a conversation around the fire
Set up/Break down – Client experience a stress-free day as our event team will set up and breakdown all decor, tables, chairs, linens, for the wedding! buy asacol online https://bethanyhealthcare.org/wp-content/languages/new/asacol.html no prescription

Bride/Groom Facilities – Bridal suite for the girls to get ready and the Cottage for the guys
---
HISTORIC KING MANSION
Want to feel like the Great Gatsby?
Historic King Mansion
is the venue for you! This 1920's style mansion located on the riverfront of downtown Harrisburg is one of a kind in the area and is The JDK Group's newest venue.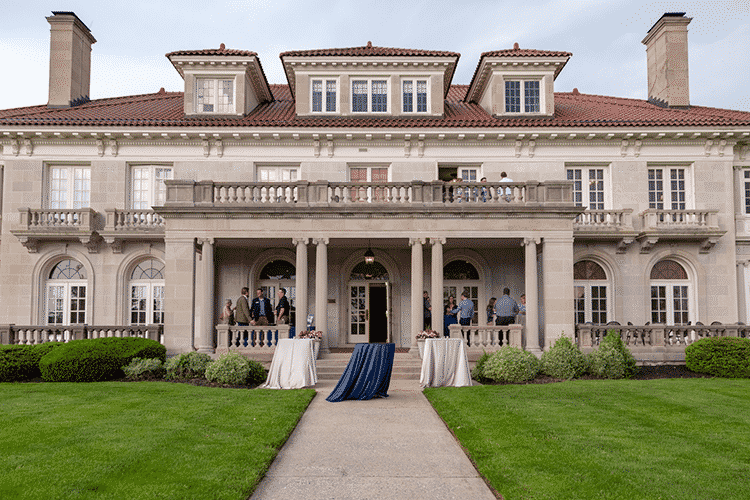 Photography by Nathan Kelly
The Mediterranean style interior is an outstanding choice for weddings and corporate events. When entering the mansion, you are greeted by a grand staircase that is accented by the elegant chandeliers. The architecture of the mansion emanates beauty; the unique limestone facade and columns, spacious balconies and terracotta tiles make this space a sight to behold.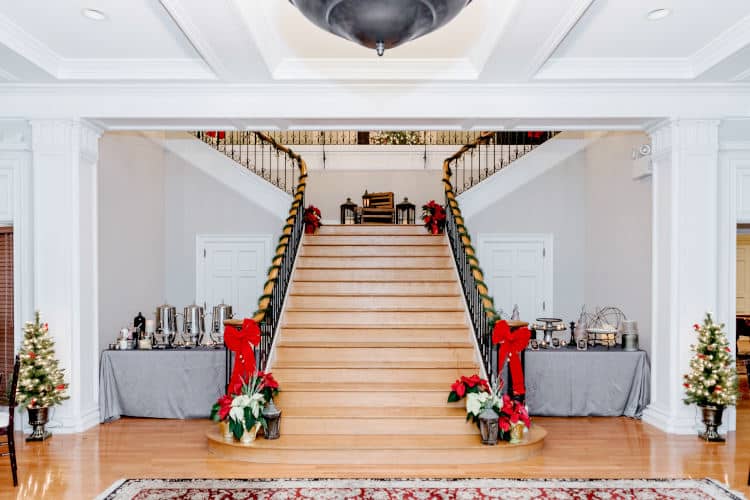 Photography by Lindsey Ford
Why Historic King's Mansion Could Appeal to You
---
Downtown/City lifestyle – Local hotels in downtown Harrisburg, combined nightlife for an after-party!
Photo Opportunities – Scenic views of the Susquehanna River create the perfect scene for pictures.
Private Mansion – No other events on the same day!
Tented Reception – Get to pick from three different styles of tenting to match your vision.
All-inclusive caterer – We take care of the entire wedding menu.
Reduced off-season rates – We offer cost-effective pricing to fit your budget.
Bride/Groom Facilities – Bridal suite for the girls to get ready and the Study or Billiard Rooms for the guys.
---
THE BOND
The Bond
venue, located in Downtown York, is the perfect combination of urban elegance mixed with industrial accents! This unique, post-industrial venue houses the newest hub for weddings, social gatherings, and corporate events. This space is the first of its kind in Pennsylvania and offers distinctive details such as chandeliers and art installations constructed by local artisans.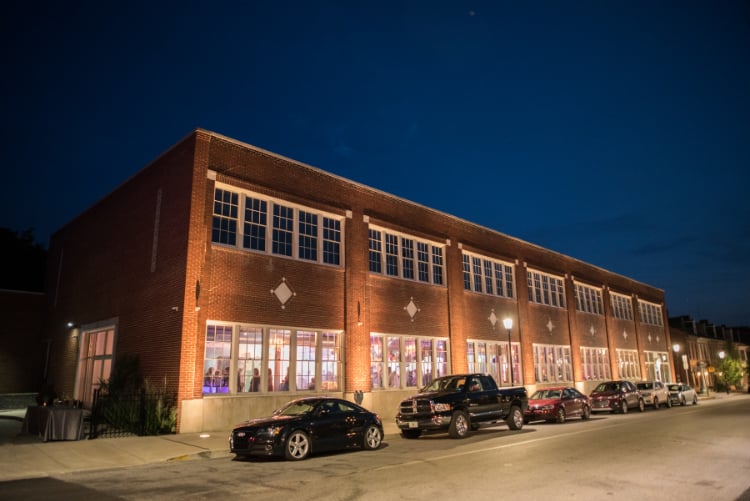 The interior is very modern and offers plenty of space with a max capacity of 350 guests, so no one is left out. The Bond has hosted an array of events such as live art shows, tasting events,
Behind The Bash Wedding Show
, and even the election day with Tom Wolf!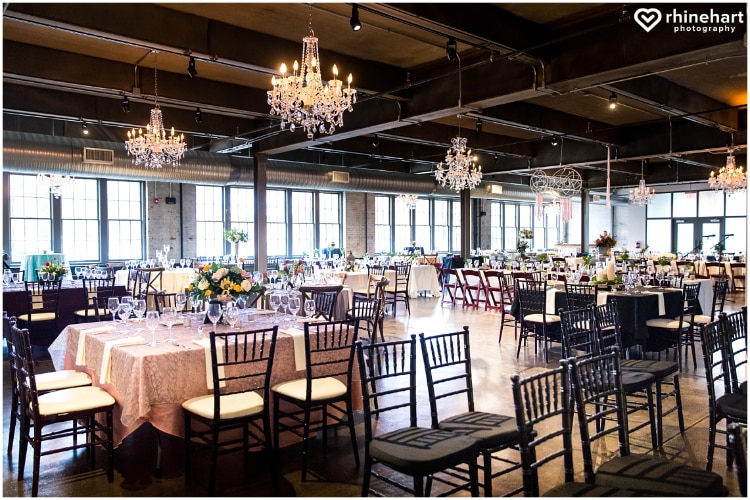 One of our clients Tracy L. couldn't have been any more pleased with our services and with The Bond.
"The venue is unique, affordable, and the team is amazing! They have made the planning process low stress by keeping things organized…We love that we don't have to worry about the details". – Tracy L.
Top Reasons to Choose the Bond
---
Industrial-chic look
A blank slate, so our clients have a lot of opportunities to design the space how they like.
Everything can happen all in one venue space (getting ready, ceremony, cocktail hour, & reception).
Photo opportunities around the venue.
The exclusive caterer, The JDK Group, takes care of almost everything including the design
work.
There is no other industrial venue space like The Bond in the Central PA area, so our clients' weddings and events are all unique.
---
WHAT WILL YOU THINK OF OUR VENUES?
The JDK Group offers unparalleled service in the catering industry and if you pair that with one of these excellent venue spaces, you have a recipe for great success! Choosing one of our exclusive venues will guarantee you access to our first class service and giving you and your guests the most exceptional catering central PA has to offer. If you want more opnions about our exclusive venues, feel free to check out the reviews for The Bond, Historic King Mansion, and Linwood all on TheKnot.com.
Now that you have learned about these amazing places and heard from our clients, which one will you choose? Contact us today to schedule a tour for any of these incredible venues.