On Thursday March 19th, The JDK Group Catering and Events' team produced Manheim Auto Auction's Xtreme Spring Charity Gala in Manheim, Pennsylvania. With a guest count of 700, JDK produced and executed this spectacular event surrounded by hundreds of beautiful high-end and rare vehicles. We enjoyed working with Manheim Auto on this charity gala that benefits such an important cause. This year, Manheim Auto Raised $137k towards Save A Warrior.  This charity helps provide a powerful healing experience for Active Duty Military, Veterans, and First Responders who are suffering from post-traumatic stress.
The Theme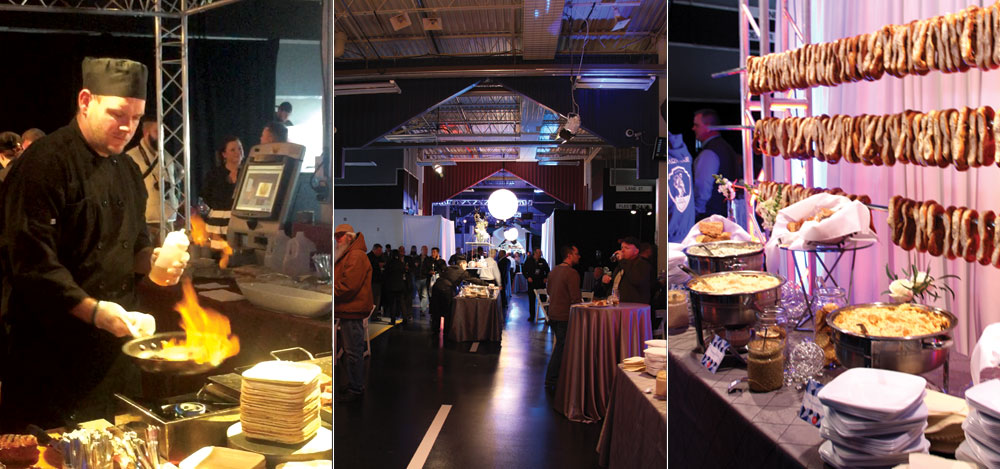 "Fire and Ice" set the tone for this year's gala event. The lanes were split up with one side representing "fire", and the other representing "ice." This concept was displayed throughout the entire event. Everything from food to décor represented fire and ice.
Into the Fire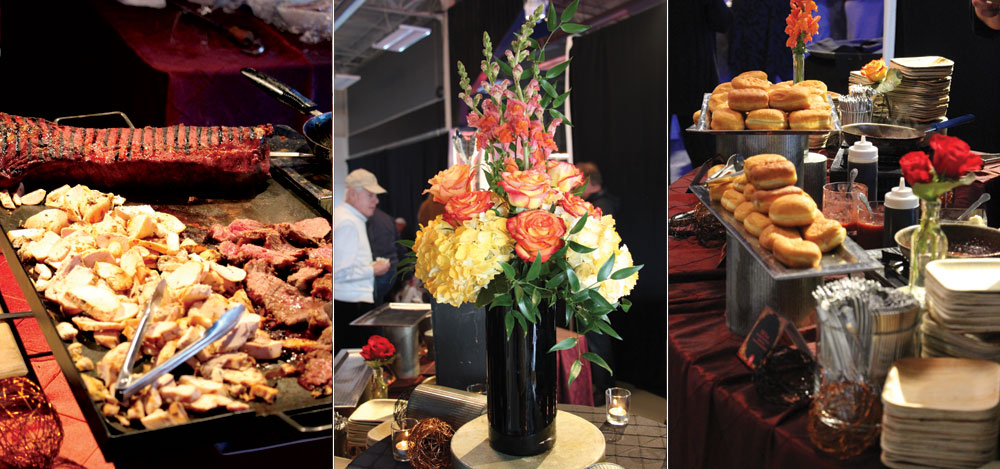 The JDK Group provided chef tendered stations with made-to-order flaming donuts, a Brazilian meat carving station, and "flaming" ice cream. Freedom red roses were set atop red, orange, yellow, and black linens to complete the "Fire" theme.
Cold as Ice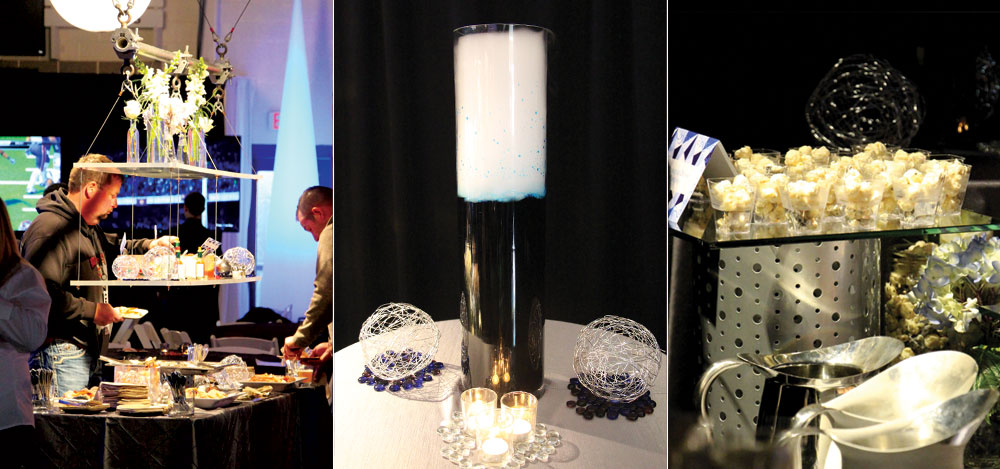 The "Ice" side of the event featured smoking nitro popcorn (pictured on the right), fully loaded raw bars, and a hanging pretzel station. Blue hydrangea paired with silver and blue linens completed the "Ice" look.
We love supporting this cause and developing new themes for this event. If you missed the auction but would still like to donate money to Save A Warrior, visit the link below.