On December 12, 2015, an industry-leading Traffic Control Services Company, Flagger Force, sent 250 employees on a corporate cruise ship fantasy as a spectacular show of appreciation for all of their employee's hard work. The JDK Group was asked to design and carry out a holiday party that would leave no doubt in anyone's mind that the employees were appreciated.  The theme was an inverse to, "Christmas in July" as the guests went sailing through a three-part cruise ship event at the company's own corporate office.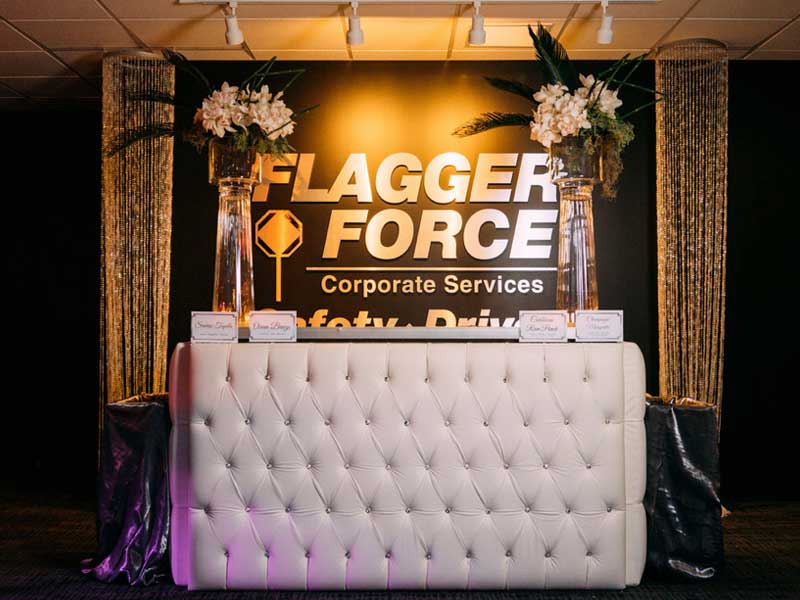 The beginning of the corporate cruise ship fantasy transformed the company's lobby and lower level into an extravagant Piano Bar, complete with crystal curtains and chandeliers!  Lounge areas, a cocktail bar, and seating tables that enclosed the dueling pianos performance created the perfect ambiance for the employees to feel extravagant and valuable.  Delectable hors d'oeuvres and short plates such as Ahi Tuna Rolls, Taylor Bay Scallops, and Chicken Roulades welcomed everyone aboard for the night.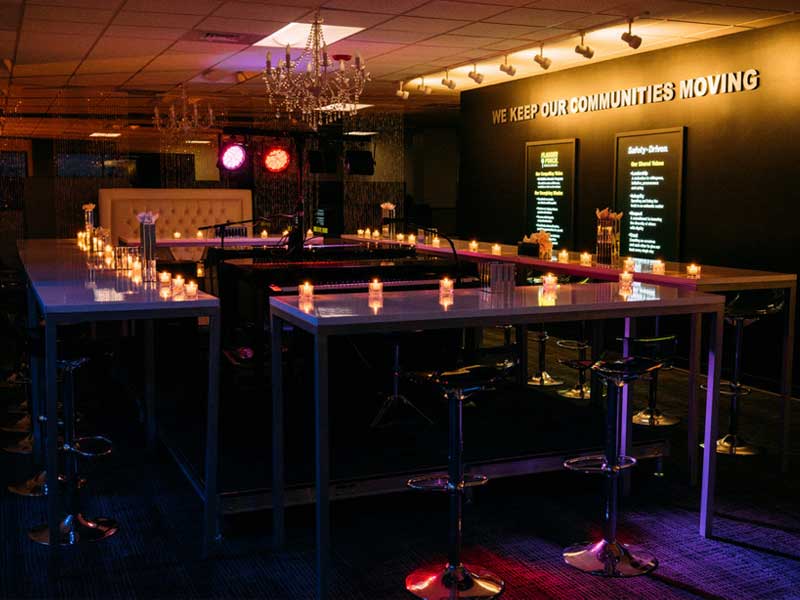 The corporate cruise ship fantasy dropped anchor, leaving guests feeling celebrated and ready to set sail for another year.  The JDK Group had a fantastic time celebrating with this company and looks forward to another great year!