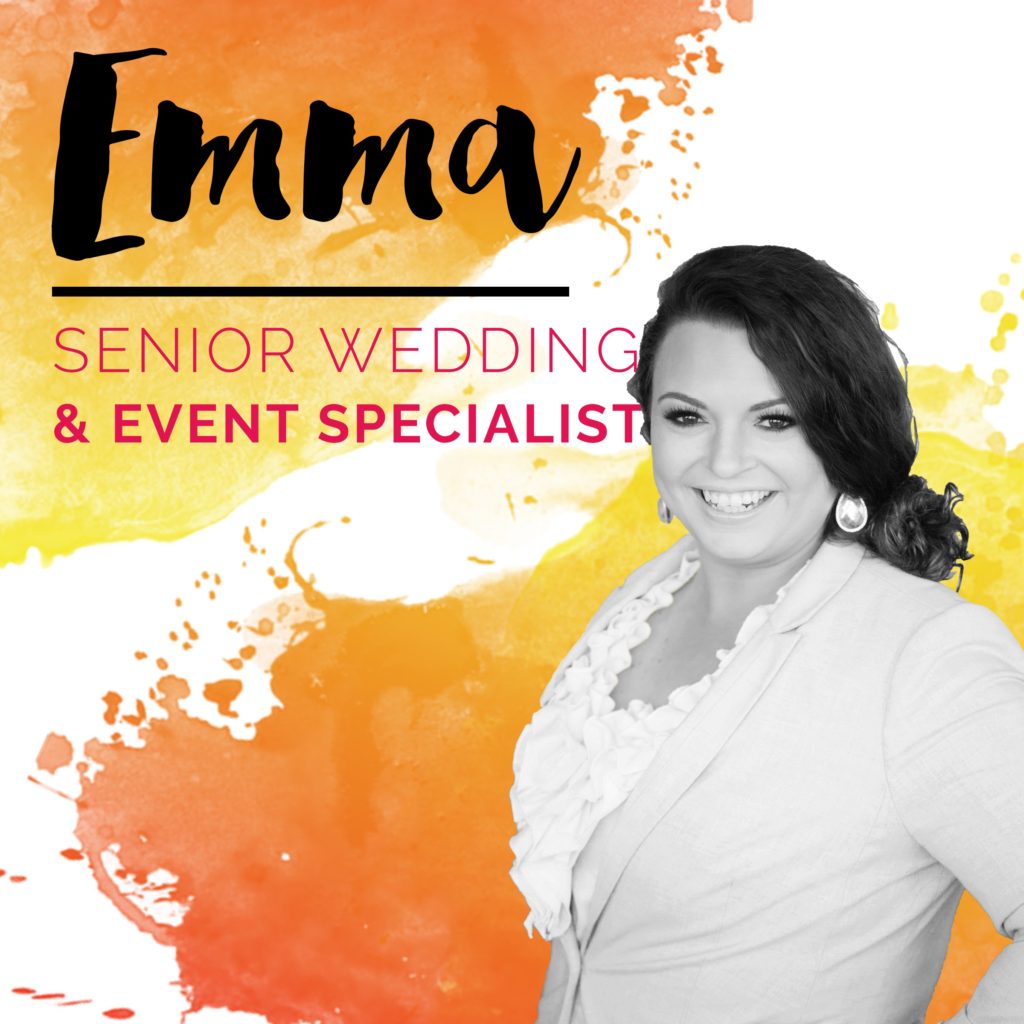 Emma Troutman is an event planning force to be reckoned with. Emma's contagious smile, polished experience and exceptional positivity make the event planning process smooth and enjoyable! After six years with The JDK Group, Emma has climbed through the ranks to be one of our premiere event planners.
Q & A with Event Planner Emma Troutman
Q If you could live anywhere, where would it be and why?
A I would live anywhere, as I love all types of places! Big cities and beaches especially!!
Q What did you want to be when you were little?
A A Dancer!
Q If you could choose to do anything for a day, what would it be?
A Professionally or personally? Personally, I love a good day relaxing on the beach with a cocktail in hand! I LOVE getting a tan! Professionally, I love what I do, but I also love working with kids. I think it would be very fulfilling to work with sick children in the hospital – working to keep their spirits high! buy mobic online https://www.mabvi.org/wp-content/languages/new/mobic.html no prescription

Q How would you describe your event leadership style?
A I can be the nicest person, but when it is time to get a job done, I mean business!
Q What inspires you?
A So much around me inspires me! My family, friends, and co-workers inspire me daily to push forward and do amazing things!
Q In your opinion, what makes JDK unique?
A I have been with JDK for over 6 years now, and I can say I have never worked with so many passionate, hardworking, amazing individuals! The employees at JDK are more like a huge family. They are what makes this company truly unique! buy atarax online https://www.mabvi.org/wp-content/languages/new/atarax.html no prescription

Q What is one of your favorite quotes?
A "Never get so busy making a living that you forget to make a life." buy avapro online https://www.mabvi.org/wp-content/languages/new/avapro.html no prescription

Emma's coworkers describe her as hardworking, bubbly, creative and energetic! If you want Emma, or any of our amazing event planners, on your team call 717.730.4661 or contact us here.