Party Essentials to Prepare Ahead of Time
Avoid holiday party planning stress this season by prepping ahead of time! Get your planning out of the way and enjoy the rest of the holiday season celebrating with family and friends. Here's a list of party essentials to check off your to-do list early on!

Food & Drink
Gather the ice buckets, dust off the serving trays, and get cooking! If you're preparing your own food, the week of your event is the time to gather ingredients and make a cooking plan. If you're hiring a caterer have the details finalized in the weeks leading up to your event. Set your menu, establish dietary restrictions, and confirm your order. Once things are arranged with your caterer, sit back and relax!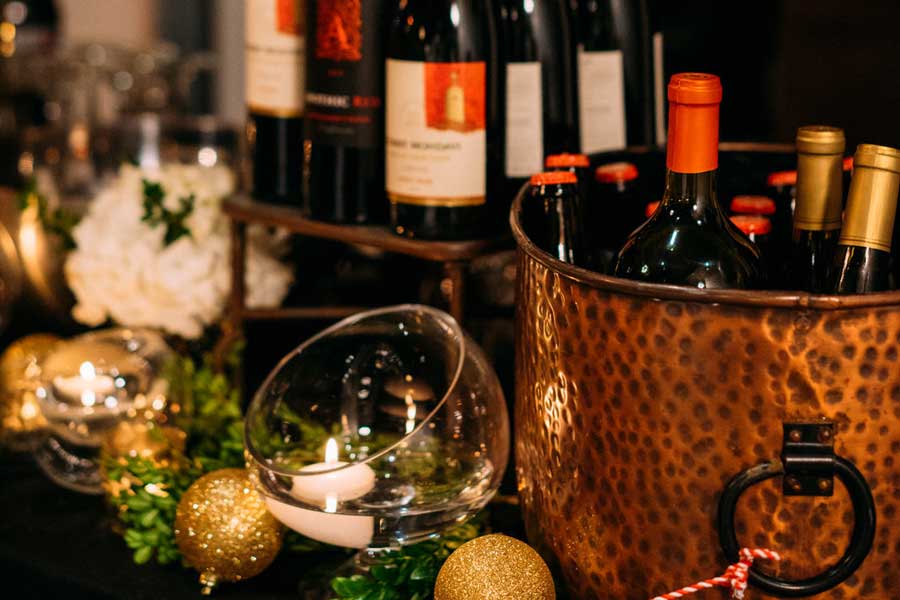 Prep Your Party Space
Prep your party space the day before your event. If your gathering includes a seated meal, get your table decorated ahead of time. It will still look great the day of your event! If you're worried about dust gathering on plates, turn them upside down until the day guests are due to arrive. Arrange furniture and extra serving tables ahead of time too, there's no reason to set up folding tables in your party dress! If you want to eliminate these duties altogether, consider hiring an event planner to prep these details for you. With The JDK Group behind you, your event decor will be picture perfect the day of your event and you won't have to lift a finger.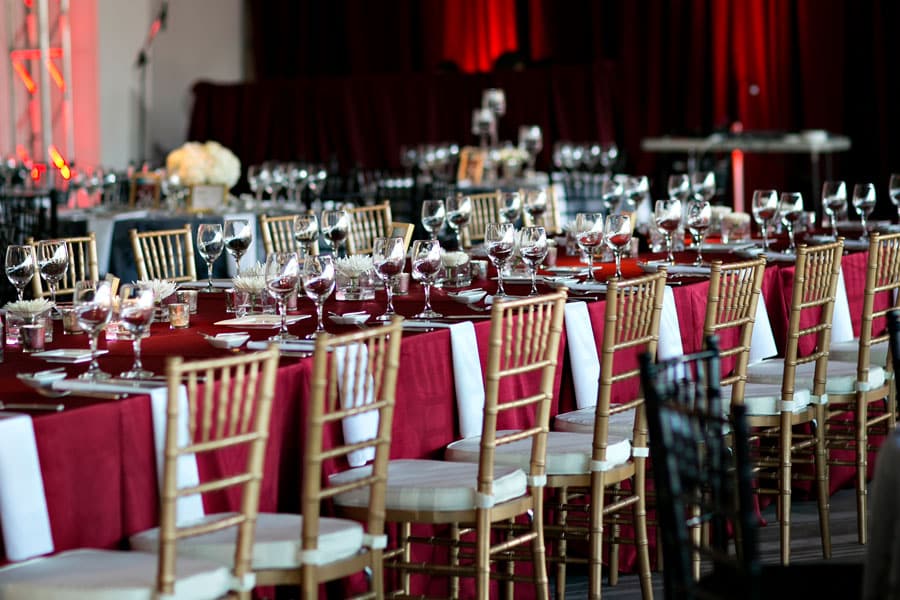 [et_bloom_inline optin_id="optin_4″]
Thinking Outside the Box
You can't stop accidents from happening, but you can be prepared for when they do. Grab a decorative basket and create your own emergency kit. Include a few key pieces like stain remover sticks, club soda for wine spills, breath mints, toothpicks, and Band-Aids. Other essentials are up to you! Consider your guests' needs and do your best to be prepared for any unforeseen incidents.
A Helping Hand
Lastly, don't be afraid to ask for help! Arranging a pre- or post-party cleaning service, a server to pass appetizers and replenish your food buffet, or a bartender to keep drinks fresh are great ways to alleviate some stress the day of your event. Line up your party help ahead of time to take some of the weight off your shoulders.