It's that time of year again for candles, sweaters, comfort foods, and most importantly- time spent with family and friends! The JDK Group loves nothing more than celebrating these special times with you! Our team of Event Specialists wanted to share with you what they love most about the holiday season. Keep reading to see their favorite holiday trends and how you can incorporate their ideas into your own festive gathering your loved ones will be sure to remember for years to come!
Our Favorite Holiday Trends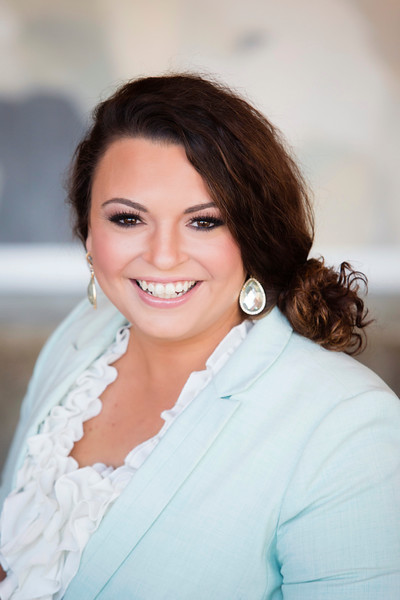 Emma Loves Showing Her Sweet Side!
The holiday season is all about entertaining. One of my personal favorites this time of year are the desserts! And hey, we do use the excuse of the holidays to eat anything we want – and I LOVE chocolate. One of the best ways to have fun with chocolate is fondue!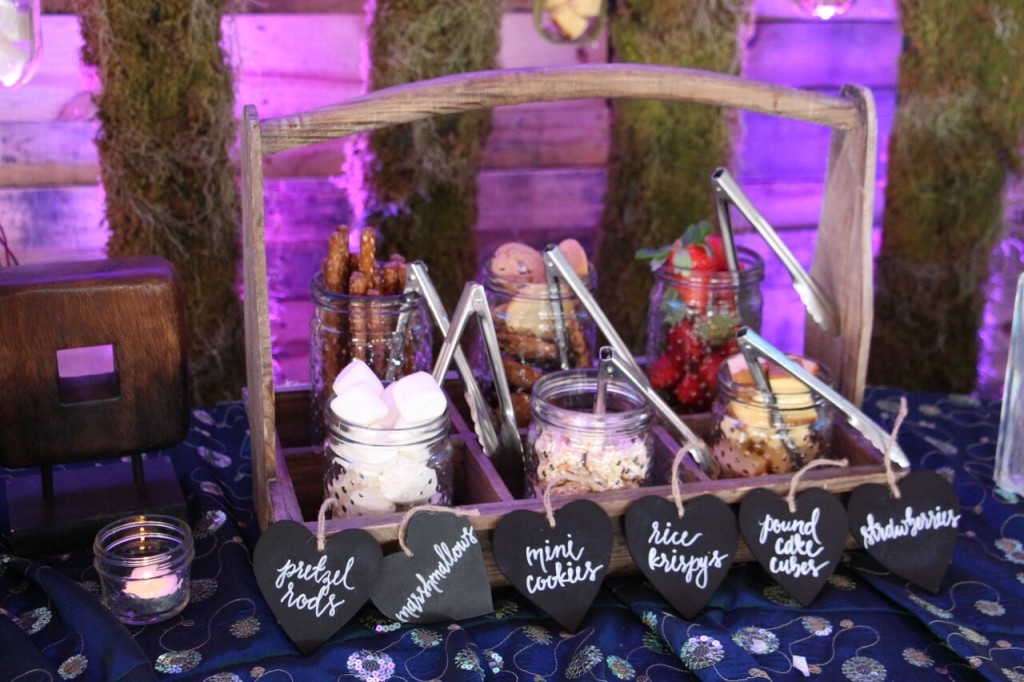 Having Fun with Fondue
Fondue is the perfect guest-engaging, option-offering, fun and yummy way to do desserts in holiday style! From cheeses to chocolate, sweet to salty, I love transforming a traditional fondue station into a hands-on station with endless options.
The Toppings: Offer guests an array of toppings and add-ons to add extra flavor such as crushed peppermint and salted caramel.
The Dippers: For dipping items, combine a balance of classics like – strawberries and pretzels – to more festive items – such as the ridiculous amount of freshly baked holiday cookies … I bet they are better with chocolate to dip them in!
The Fondue: The specific fondue featured at The Vineyard at Hershey is Cocoa Di Vezzetti (Chocolate Wine- YUM!) What better way to incorporate a favorite cocktail?
The Display: Use mason jars for the dippers, glass vessels with votive candles to keep the chocolate warm, and don't forget the signage! For a DIY option, these adorable chalk board signs were purchased from Michaels craft store. buy desyrel online https://www.mabvi.org/wp-content/languages/new/desyrel.html no prescription
Nicole's Bubbly Bar
It's that time of year for classic black and golds! This timeless color scheme has become a personal favorite, and I was very thrilled to see it featured as the theme for Susquehanna Style's recent event, Celebrate Women. Complementing the gold hues and elegant ambiance of the evening, we offered guests a "Bubbly Bar."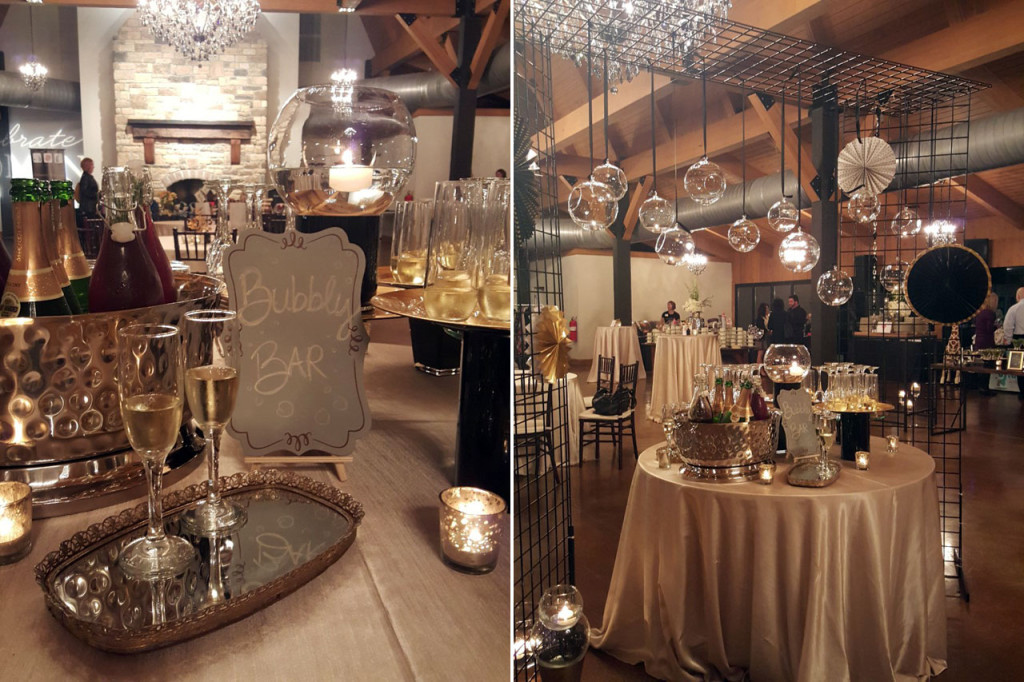 This unique beverage station allowed guests to indulge in a glass of champagne accompanied by an array of mixers and garnishes. For this event, guests loved the Rosemary Cranberry and Blackberry Sage juice mixers, along with fresh blackberries and cranberries. Feel free to add your own seasonal garnishes to fully evoke the warm and cozy feelings present during the most wonderful time of the year! buy sinequan online https://www.mabvi.org/wp-content/languages/new/sinequan.html no prescription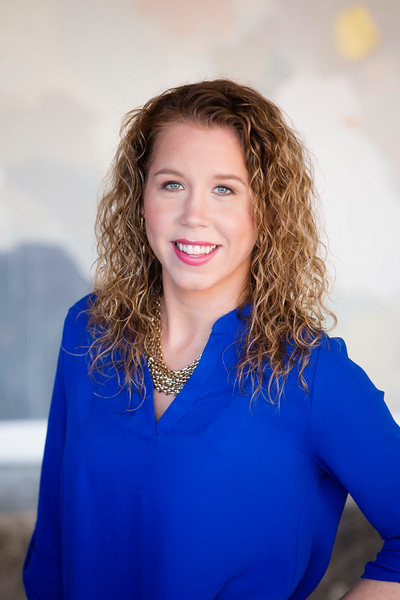 Abby Can't Choose Just One!
With holiday gatherings right around the corner, the possibilities are endless!
A recent trend that I'm loving in the corporate world is companies straying away from the "traditional" holiday party – try going with a fun, unexpected theme! Employees will be attending plenty of classic holiday parties with family and friends, so having an unorthodox themed work event is the perfect way to keep guests engaged. Perhaps try a holiday rock concert theme or Cirque de Soleil!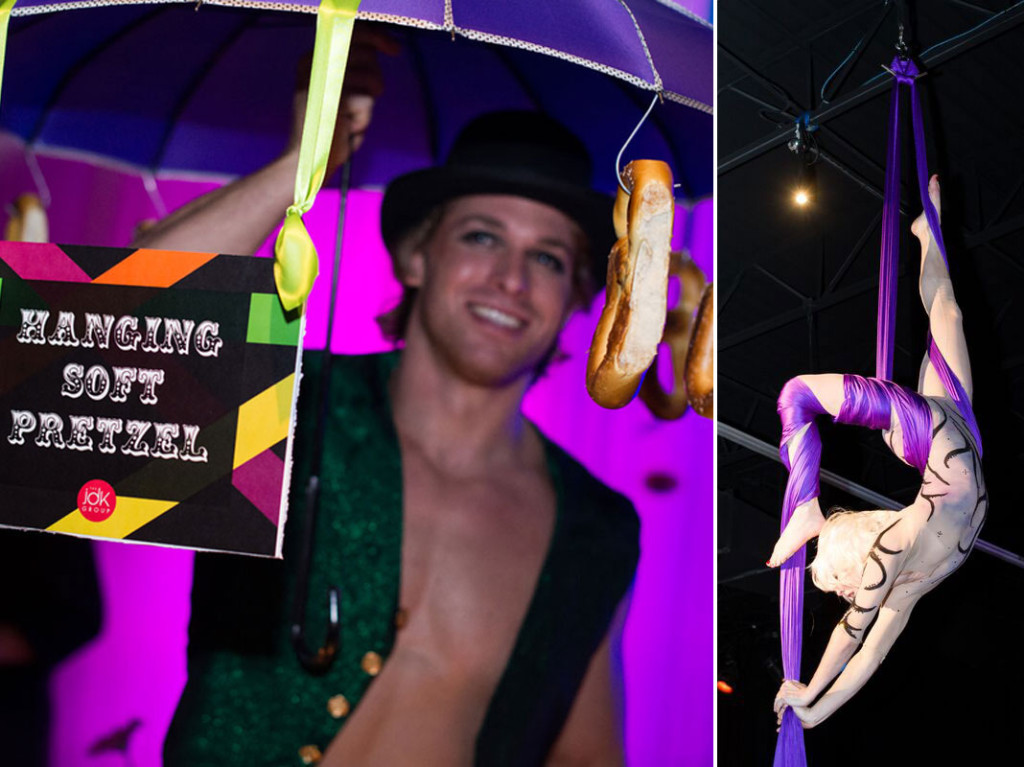 Photo: PhotOle Photography
No matter what your theme may be, incorporating a seasonal cocktail is a must. Think about including a peppermint, cinnamon, or spice flavored beverage – many brands offer exclusive seasonal flavors. My personal favorite is serving a traditional Moscow Mule cocktail, but dressing it up with greens and berries. This not only puts a fun twist on a drink everyone is familiar with, but adds a festive touch your guests can't miss!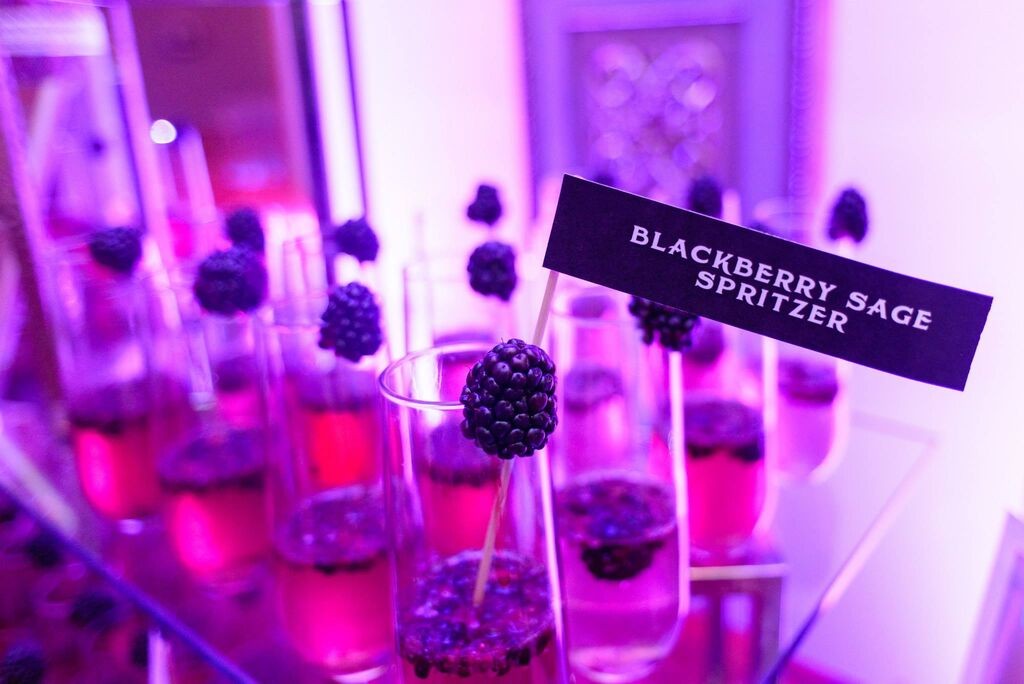 Photo: Samuel Costello Photography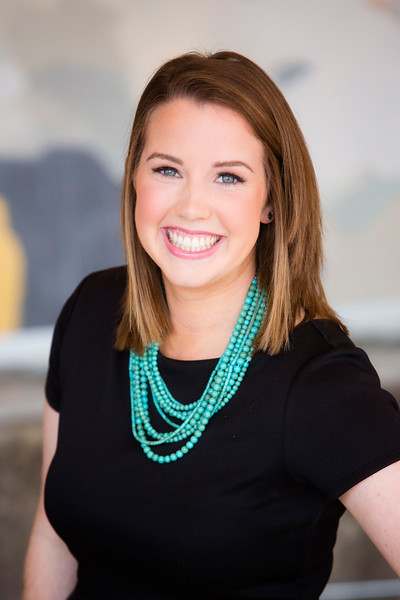 Molly's Personal Touch
One of my favorite trends this holiday season are the endless options of unique ways to present the food served at your party. Whether it's through the design of the food itself, or the vessel that it's held in, there are endless ways to showcase your personal family traditions or add your own winter touch. Spend time with loved ones by encouraging the whole family to get involved or invite friends over to design the display of your food together! buy imuran online https://www.mabvi.org/wp-content/languages/new/imuran.html no prescription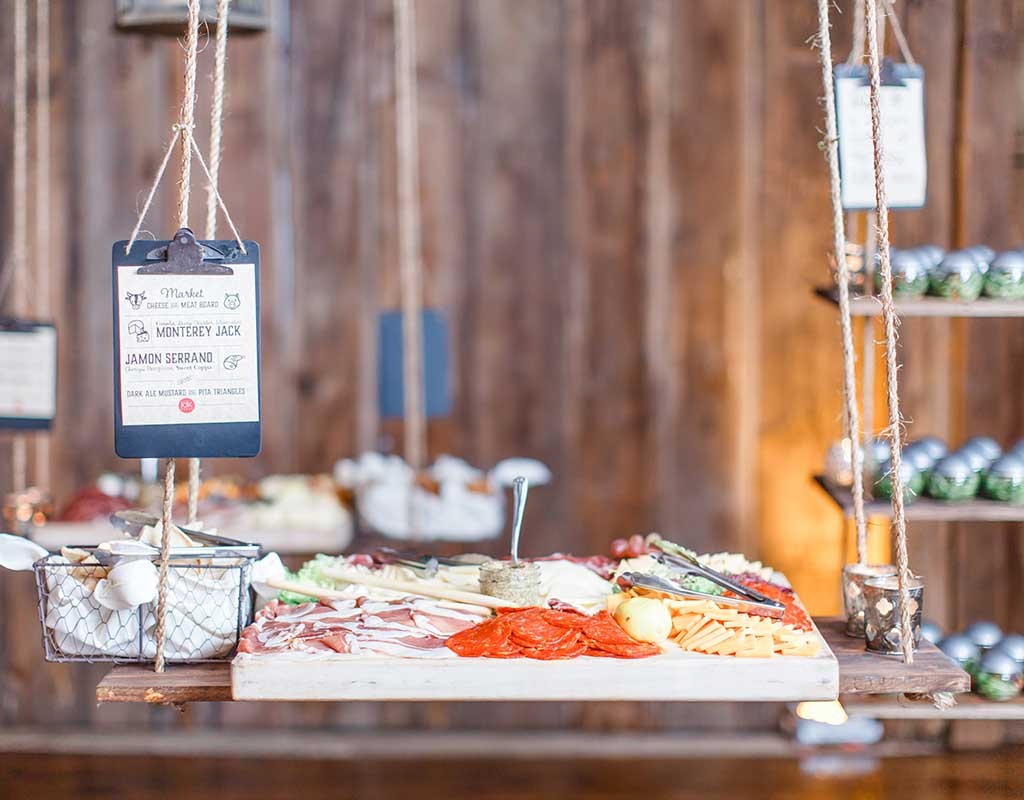 Photo: Caroline Logan Photography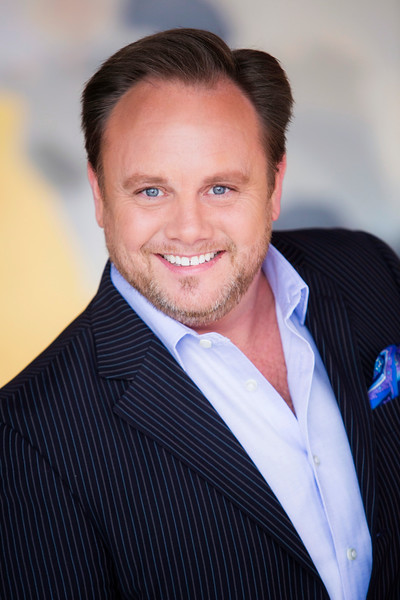 David's Top 5 Holiday Trends
The holiday season always brings warm and cozy time spent with friends and family. In fact, many of the season's parties are hosted in the comfort of one's own home. Below are my Top 5 favorite trends for how to transform your home into the ultimate event space that will leave your guests speechless!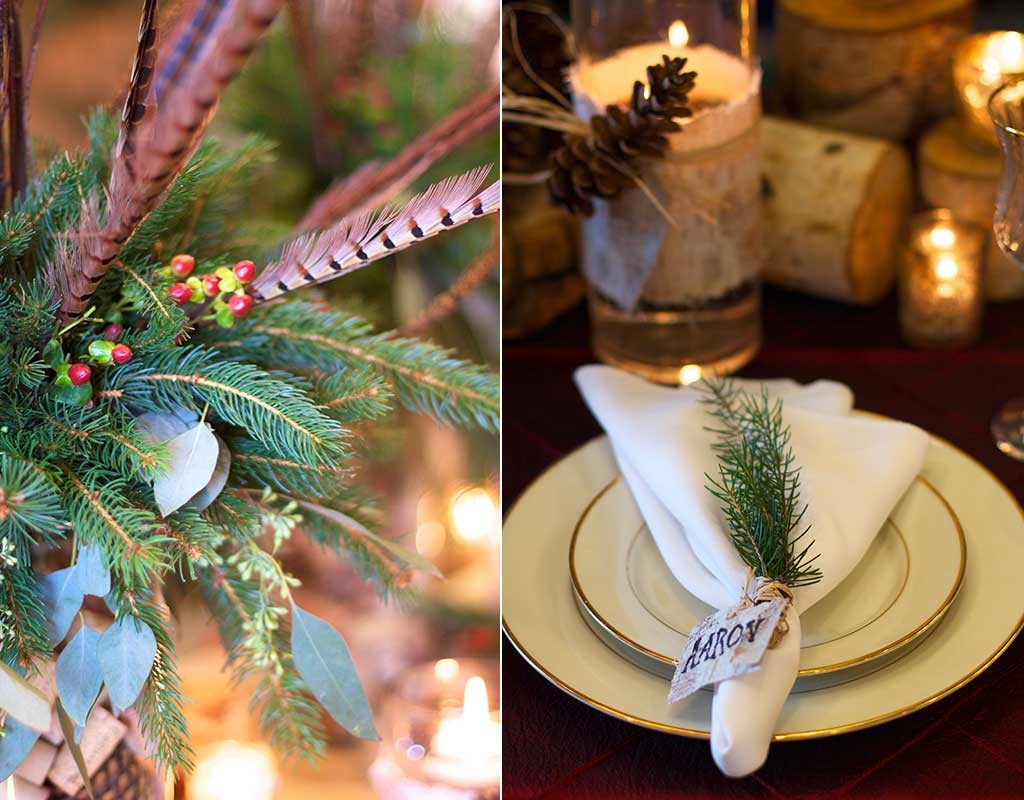 #1 Before all else, make sure to give your home a fresh holiday look. Purchase holiday pillows and throws that guarantee to add a little holiday spirit to your couches.
#2 Re-purpose & Reuse: Giving your home a fresh look doesn't mean you need to find new décor. Find a new way to use elements you already have lying around your house. Try changing some of the pictures in existing frames throughout your home to give holiday spirit to these focal points.
#3 Stockings, stockings, stockings! A vibrant assortment of stockings hanging from the mantel creates a timeless visual interest!
#4 The Tree: Don't be afraid to create drama at the top of your Christmas trees with extra branches or thematic décor.
#5 Tablescape! Make sure to incorporate the holiday season into your complete table setting. From the napkins to linens to décor – guests will be sure to notice all the small details. Use candles and garland to fill negative space, while having cranberries sprinkled across the setting to add a vibrant touch. Add other holiday décor at varying eye levels to ensure your table radiates holiday cheer and personality!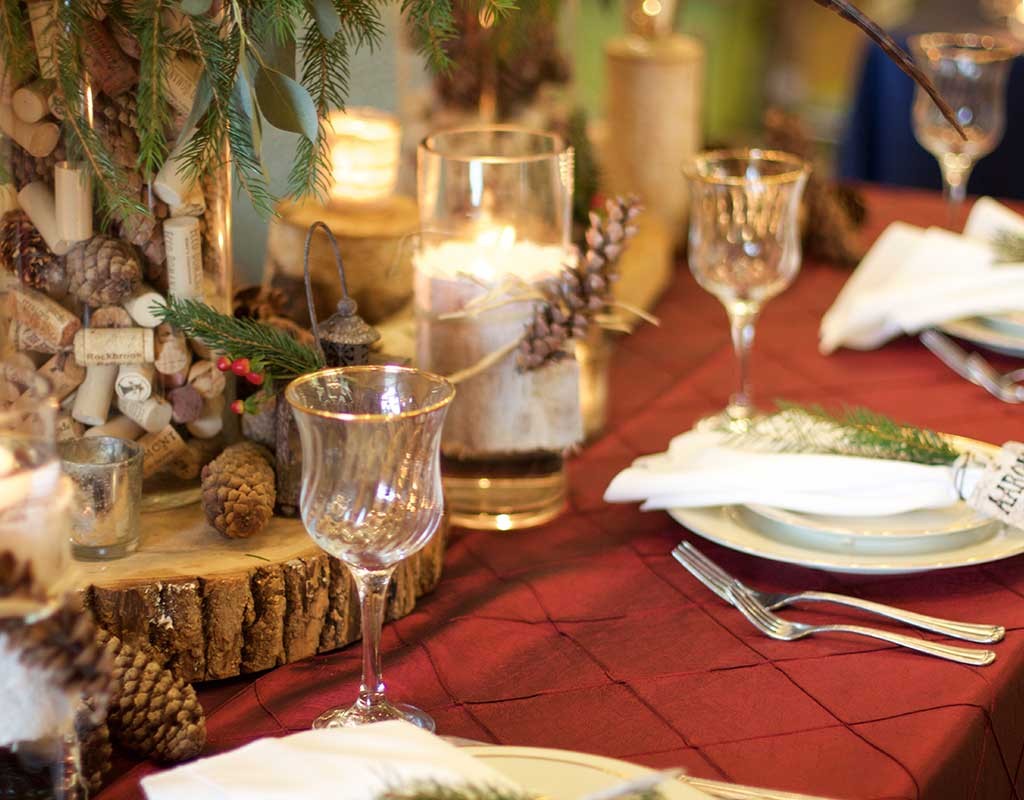 JDK shines when it comes to the holidays and loves to stay on top of all the latest holiday trends. Contact us at here for all your catering and event planning needs.