Summer internships always come with their own set of challenges. You may leave feeling as though you've gained no real experience in the time you've spent at the company. However, this is not the case at The JDK Group. As marketing interns with JDK, we're also able to delve into event planning and gain experience in an event serving job. This is on-site knowledge we take with us to the office, and allows us to more effectively communicate just what a JDK event is all about. So, what is it really like to work at The JDK Group?
Allison Rambler: First Day on the Job
I have recently begun working with this incredibly unique organization as a Social Media Marketing intern. After one month, I have already been given experience that many internships would not offer. The JDK Group prides itself on exceptional event planning and catering, which is made evident in their finished product. I was able to see firsthand the time, dedication, and flawless execution that surrounds a JDK event.
On May 19, I worked at a wedding reception two years in the making at Linwood Estate in Carlisle, Pennsylvania. This was quite a different environment than I was expecting. I am a server at a restaurant by night, and I am very familiar with the rushed, frantic state of traditional food service.
The pressure of turning tables as quickly as possible often lends itself to stress in the workplace. This in turn can lead to a somewhat unpleasant atmosphere. However, as I quickly learned, an event hosted by The JDK Group is quite the opposite.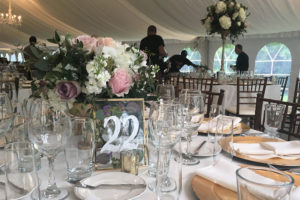 Passion For the Process
Each team member greeted me with a smile from the very beginning. The event was in the early stages of setup, and everyone was buzzing with excitement and purpose. Jess Czermecha, Linwood Estate Venue Manager and experienced event leader, guided me through the process. This prevented me from becoming overwhelmed with a host of new information.
Each person I encountered seemed driven. Everyone knew what they had to do, and were determined to fulfill their role to the best of their ability. Not only that, but they all appeared to be having a good time on the job. From my experiences, workplace environments don't tend to contain this kind of zeal. JDK employees possess a kind of passion and enthusiasm that is rarely seen in event serving.
ambien website
Each team member moved about with an aura of respective expertise. This was consistent whether they were handling the floral arrangements, setting up the decor, or simply setting tables. The evening ran almost like clockwork; through set up, cocktail hour, and the reception, the event leaders kept everyone focused on the task at hand.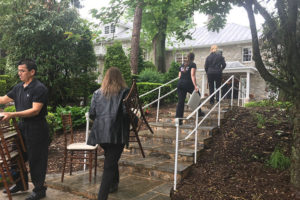 Cheerful Challenges
I knew from orientation that The JDK Group advocates for a company culture that thrives on dedication and positivity. The attitudes seen at the Linwood Estate reception confirmed this ideal. While the team was certainly busy during each stage of the process, the stress and pressure usually faced by those working in "traditional" food service was missing. Each person I encountered was more than willing to answer any questions I had regarding my role. buy proscar online https://bethanyhealthcare.org/wp-content/languages/new/proscar.html no prescription

I was able to work all across the gorgeous property and take a peek behind many kinds of curtains. This was vastly different from my experience in the restaurant business. At a typical serving job, servers operate only within the confines of the building. They never get to see scenery as beautiful as Linwood Estate on the job.
Though the forecast called for rain, the greenery and florals surrounding the property shone bright and luscious against the grey sky. The mansion stood tall and regal in the center of the grounds, and the interior of each room was exceedingly neat and polished. The property was trimmed to perfection, and guests mingled both in the gardens and in the mansion. Linwood Estate rings of elegance, and the accompanying sight did not disappoint.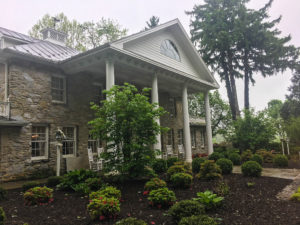 Throughout the day, I was able to wear a variety of different hats. I was able to lend a hand in many ways, including setting up the event, tidying the rooms, and garnishing the dinner plates before they made their way to the guests. The overlapping theme of the evening was teamwork. Everyone worked together to create a truly seamless process.
The JDK team met each new challenge or bump in the road with professionalism and efficiency. Even those who had never worked with The JDK Group before found themselves succeeding in a new environment.
Fun From Start to Finish
I did not find myself serving at this particular event. However, from the interactions I had with the serving staff, I could tell that they found the process incredibly straightforward. Each course was brought out in a timely fashion, and guests were satisfied every step of the way. I found out after the event that many of the servers that evening had no previous experience in an event serving job. However, their performance that evening said otherwise. Everyone knew their place and their responsibilities, and acted accordingly.
This serving process was also very different from that of a restaurant. Each guest receives the same meal (with the exception of dietary restrictions), and each course is served individually. This allowed servers to make sure their tables were completely satisfied.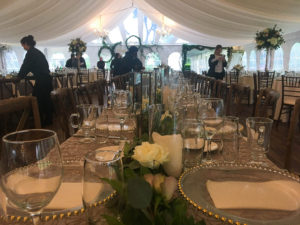 My first event with The JDK Group was one that opened my eyes to the intricacies of event planning. The hours seemed to fly by as the team bustled about with purpose and dedication. I was surprised by the speed at which everything moved. Once one task had been completed, we plowed right on to the next. I found myself becoming excited by the prospect of my own far-off wedding just by working at the reception! I am looking forward to working more events and trying my hand at different aspects of the process. buy reglan online https://bethanyhealthcare.org/wp-content/languages/new/reglan.html no prescription

At my first event, I learned that it truly takes a village to put together an event. The JDK Group village is one that I'm proud to live in.
Julia Miller: First Event Serving Job Experience
Going in without any serving or wedding staff experience, I would definitely say that my first day of event serving for JDK was very nerve-wracking. I was not sure of what my shift would consist of, but I was still excited to have this new experience. JDK is known for their superior customer service and event planning staff, so knowing who was going to train and work with me definitely eased some of the nerves.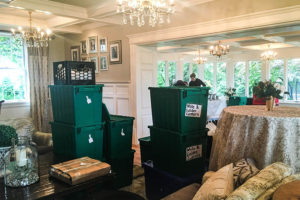 Expectations Versus Reality
I will say that the entire day went very differently than what I had expected. With the help of the team, I was able to pick up what to do quickly and ask as many questions as I needed. I had gotten to Linwood Estate before anyone else which made me even more nervous but after the JDK truck had pulled up and the rest of the event staff had shown up, the work was almost immediate.
We began unloading the truck into the multiple venue buildings and started setting up instantly. There were leads guiding us with where everything needed to go and I enjoyed being able to help decorate the venue as well as learn how to properly set a dinner table. From start to finish there was a lot to do, but with each person focussing on one task at a time it wasn't long until the venue was decorated and ready to go.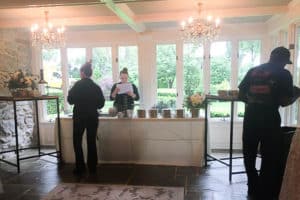 Cocktail Hour
After finishing setup, we had a rally meeting explaining who was doing which job and what exactly we were going to do. There were other new people as well so it was very helpful to have the shift leads explain more clearly what we would be doing. I was assigned to hand out hor dourves at cocktail hour, which had turned out to be my favorite part of the entire night!
I was able to talk to guests and interact with the other servers which helped me feel more comfortable with my job. Also, since I had already interacted with some of the guests that were at my assigned tables during the reception, I was already familiar with some of the faces I would be serving.
Event Serving Made Exciting
I had not expected the rest of the day to go by so quickly! After cocktail hour was over, we quickly got ready for dinner service which was hectic to say the least. There were chefs yelling what dishes were, shift leads expediting, and servers running up and down the stairway with huge trays full of food.
Each server had a partner, which was so amazing because I would have been clueless without someone next to me. She explained what to say, where to go and communicated everything so well. She was also incredibly patient with all my questions and concerns.By the end of the night I felt much more confident about what I was doing and where I was going.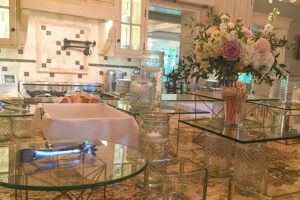 While serving I was able to see a lot of the reception which turned out to be very entertaining. Guests would talk to us while we were serving and we saw all the fun moments that happened throughout the night.When cleanup began, the night started to wind down. Since most of the guests were on the dance floor, it was easy to clear tables and begin bringing equipment back to the truck. We all helped each other out; there was always someone who was able to lend a hand when someone was tired or having a hard time.
Reflection
Looking back at everything, it was a very interesting experience. While yes, it was fast-paced and new, I was still given encouragement, respect and direction from my leads and other servers. No one was rude or raised their voice at me when I was unsure of what to do. They even made sure that I ate and was able to take a break when needed. buy renova online https://bethanyhealthcare.org/wp-content/languages/new/renova.html no prescription

The best part about the night was hands down the staff members. JDK employees genuinely care about each other which is an amazing and rare thing to have in any company. To be able to come into a job with little to no experience and leave with confidence is a great feeling to have, and I am excited to see how my next experience will go with my newfound knowledge.