This year, we've added a bunch of new holiday appetizers to our JDK holiday catering menu! We're going to be going over all of the additions in detail in this post. This way, you know what to expect if you're planning a holiday cocktail party. So, let's get down to brass tax and start covering the additions!
The Classics
We've combined stuffed peppers and sloppy joes for the perfect nostalgic treat in our Sloppy Joe Peppers. The mini sweet pepper is the perfect vessel for our classic combination of ground beef sloppy joe, and sharp shredded cheddar.
First, a modern spin on a classic sandwich, the BLT. Our Miniature BLTs run the full range of smoky and sweet. Fried Green Tomato, Applewood Smoked Bacon, Artisan Romaine, and Bourbon Tomato Jam all piled on a crunchy plate of Cheddar Shortbread. It's the most full-flavored BLT you'll ever have.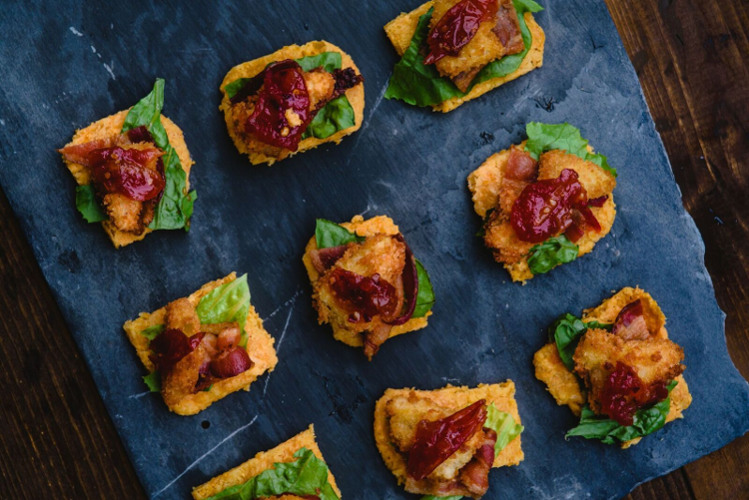 Now, this is a gourmet burger, even if it is a miniature one. The Miniature Sirloin Burger is topped with smoked gouda, a sharp spread of red pepper jam, and the buttery punch of caramelized leeks. If this wasn't enough, it's topped with crispy artisan lettuce and served on a soft, semi-sweet pretzel roll. Whoa!
Only the perfect glaze can complement the tenderest of chicken, that's why our Honey Porter Glazed Chicken Skewers are the perfect, rich, holiday appetizers. Don't let everyone see that you have one.. someone could snatch it while you aren't looking! Or, you could just tell them to get their own.
If you've missed the stadium experience this summer, don't worry. We have it covered in our Mini Chicago Dogs. They're whole beef dogs with all of the fixin's, including diced tomato, onion, sweet relish, a dill pickle, mustard, and poppy seeds. buy premarin online https://salempregnancy.org/wp-content/languages/new/premarin.html premarin no prescription
Here's another classic, fun holiday appetizers we offer; our spin on Steak Frites. The herb sliced tenderloin rests on a waffle fry, and the waffle fry is hit with a generous dash of mild truffle salt. Lastly, a piquant parmesan horseradish aioli makes the whole thing pop.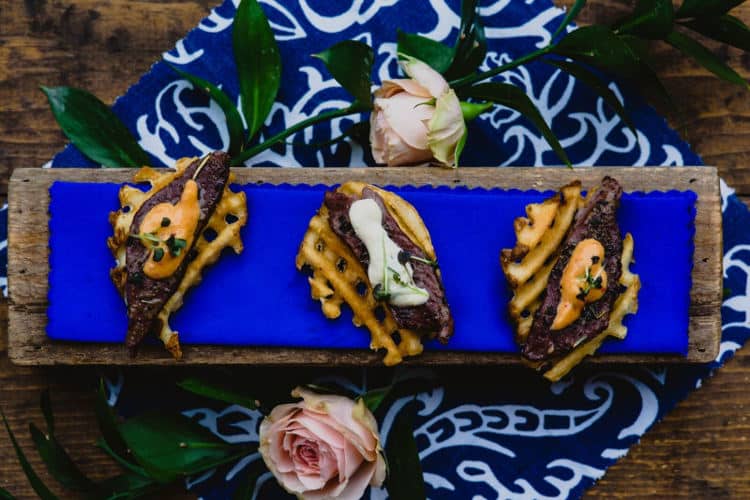 The Sea
If you're craving something from the sea, try our new Miniature Crab Cakes. Our fresh, creamy lump crab is blanketed in sweet and colorful blood orange aioli. Then, its topped with crunchy micro daikon greens, grown through our hydroponic systems.
You've never had tuna like this before, the Ahi Tuna Bites aren't filled with your run-of-the-mill tuna. Instead, they're filled with Sesame Seared Ahi Tuna. This tuna has an earthy overtone along with the fresh-from-the-sea flavor you love. There's more though. A lotus root chip offers up a satisfying crunch, while mandarin aioli and wasabi caviar kick it into a deeply rich tasting event.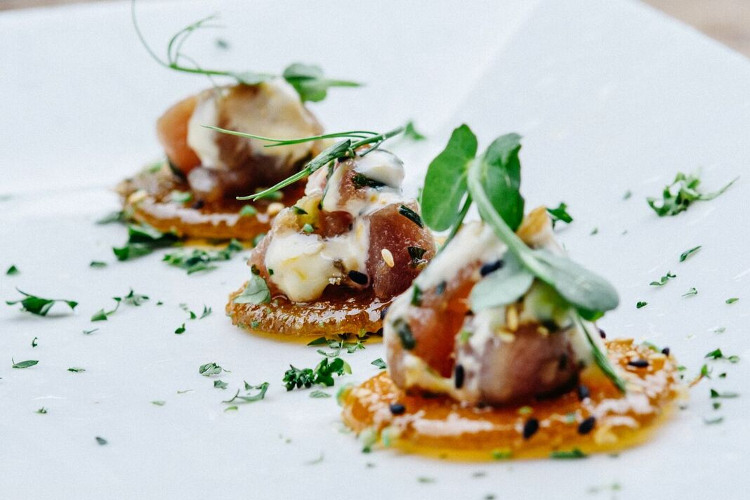 Freshwater sushi isn't something that you'd see, but that's why it's on our unique menu. Take our Smoked Salmon Rolls, for example. It all starts with the freshest fish; New Zealand Salmon. Then, we hit the salmon with delicious smoke and combine it with our velvety triple cream goat cheese, zesty cucumber, and black lava sea salt. That's black lava sea salt, folks. That's pretty unique. buy Clomid online https://salempregnancy.org/wp-content/languages/new/ Clomid no prescription
It's hardly a cocktail party without some kind of shrimp! Our Roasted Garlic and Cilantro Grilled Shrimp are perfectly cooked. Its ocean-sweet flavor is only enhanced with the smokiness of the roasted garlic and the perfectly portioned dose of Cilantro.
Around the World
When you combine crispy chicken with smoky ham, you can't go wrong. The Chicken Cordon Bleu we offer is more, though. Our cordon bleu bites not only have the chicken and ham, but they're smothered in sharp Gruyere cheese and tangy Parmesan Dijon sauce. Then, a sheet of micro celery greens provides a vegetal balance to the mix.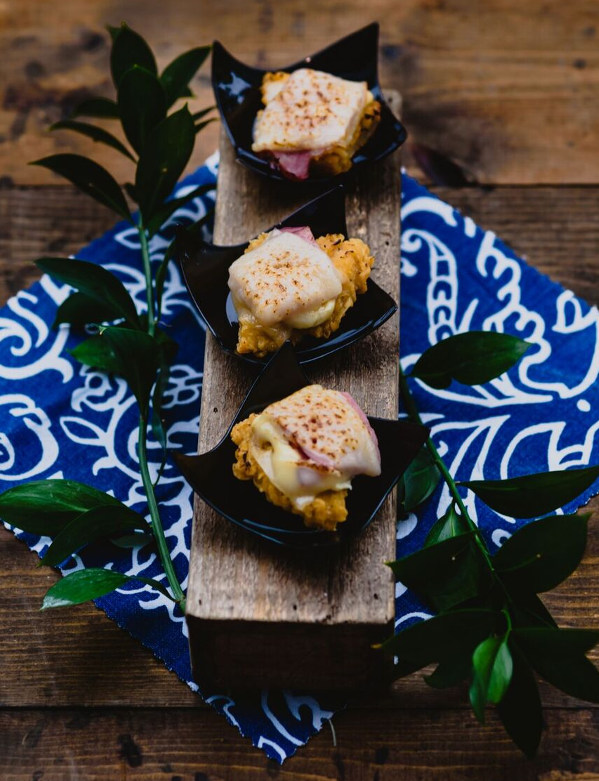 If Mediterranean is more your thing, then we have awesome Greek Crostinis. It all starts with fresh, delicate naan bread. Then, our juicy shaved lamb and sweet cherry tomatoes form the base to our creamy feta and tzatziki sauce. The lamb is perfectly cooked and, when combined with the other Mediterranean ingredients, add a foreign flavor to our list of new holiday appetizers.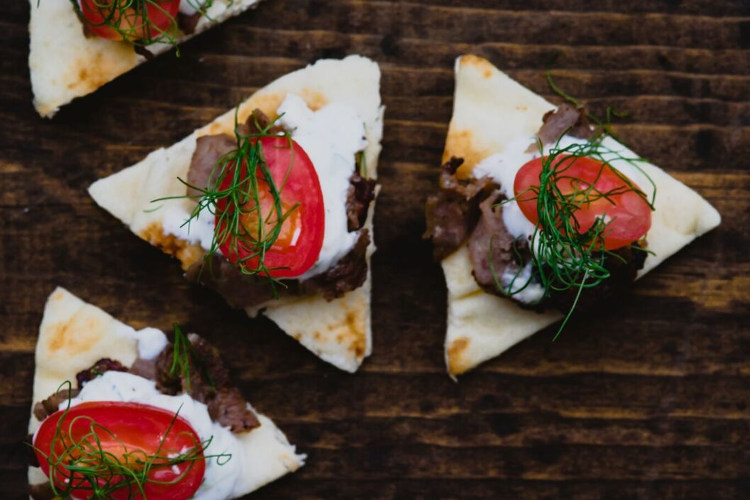 The Greek Crostinis aren't the only Mediterranean appetizer we have on our diverse menus. The Mediterranean Stuffed Mushrooms are bursting with bittersweet spinach, red pepper, a touch of garlic, and the king of Mediterranean cheeses; pungent feta!
How do you get the best poutine without the mess? Easy, you book an event with JDK. The Poutine Stuffed Potatoes are bursting with sharp cheddar curd, tangy micro mizuna (Japanese mustard greens) and tender glazed beef short rib. Awesome!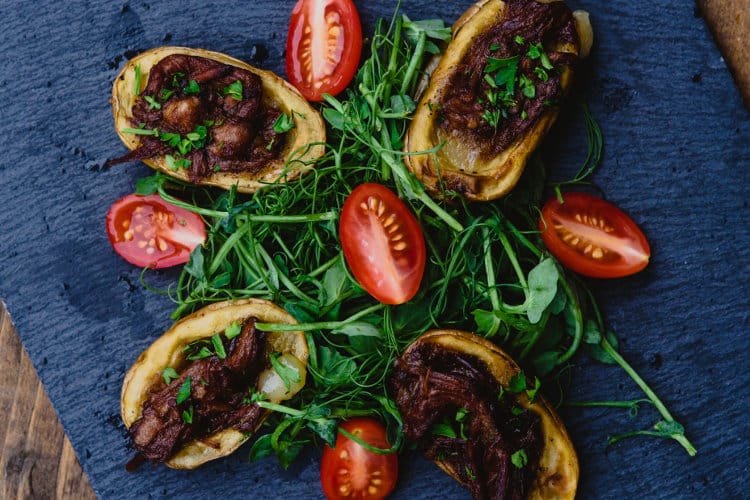 You'll be able to taste the fusion of flavors throughout our Bulgogi Korean Meatballs. Bulgogi sauce is a sugary, sesame, onion-y amalgam that takes anything it's on to the stratosphere. You won't taste anything like it short of the very best food trucks! buy alesse online https://salempregnancy.org/wp-content/languages/new/alesse.html alesse no prescription
Our ideas for interesting food combinations cannot be topped! This year, we've combined rich andouille sausage and.. puff pastry? You heard that right. The Andouille Sausage Puffed Tarts are filled with tart mustard slaw and crunchy frizzled onions. The flaky puff pastry is the perfect vessel for this awesome combination!
Vegetables- Revisited.
If you're a fan of jalapeno poppers, then we got something better for you, both in taste and health! Our Stuffed Squash Blossoms are a healthier alternative to their fried cousins but still pack a jalapeno wallop. How, you ask? Our fresh squash is packed full with spicy, creamy jalapeno cream cheese!
You can't get any earthier or fresh than our Roasted Beet Bites. The beet bites are topped with mild, soft fresh mozzarella cheese. Then they're drizzled with a touch of orange balsamic and a pistachio crumble, for an especially wonderful textural treat.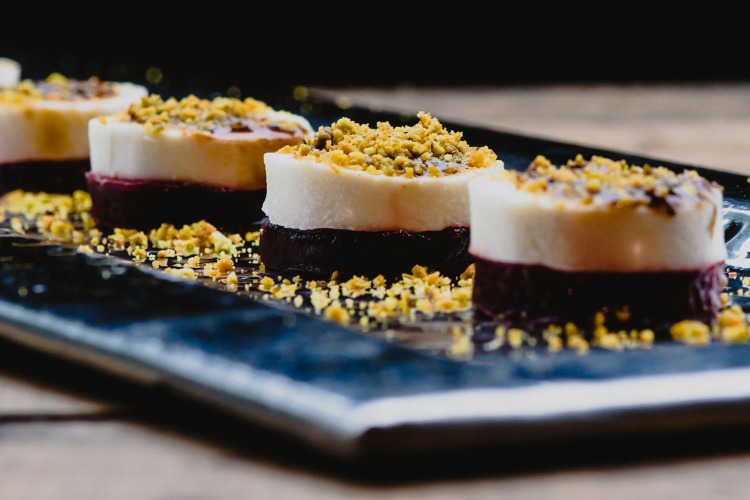 Another sweet and salty treat we offer; Sweet Potato Bites. These offer a combination you've probably never tried before but trust us, it's delicious! A roasted sweet potato round is topped with zesty, smooth guacamole. Then we've sprinkled crumbled bacon on top, for texture and because, you know, BACON!
Usually, soup is served in a bowl, but bowls aren't really that comfortable to carry around at a cocktail party. Additionally, most bowls aren't edible! That's why we offer Cauliflower Soup Spoons! The roasted cauliflower soup is like a taste of home, and the za'atar pita crumb spoon it sits on is a crunchy taste of the exotic.
Wrapping Up the New 2017 Holiday Appetizers
Wow! That's a lot of new holiday appetizers. But we can't just offer the same things year after year. Here at JDK, we're always trying to meld our menu in innovative ways. That way, the menu is constantly versatile, fun, and interesting. We do this all while keeping the classics that everybody knows and loves. These appetizers, of course, are only a small part of a much larger holiday menu. So be sure to check out the whole menu here! If you're interested in hosting a holiday party or event with JDK, then contact us!
[[[["field2","equal_to","A Company Shindig"]],[["show_fields","field6"],["show_fields","field3"]],"and"],[[["field2","equal_to","Warm Holiday Get-Together"]],[["show_fields","field4"],["show_fields"]],"and"],[[["field10","contains",""]],[["show_fields","field2"]],"and"],[[["field6","contains"]],[["show_fields","field3"]],"and"],[[["field4","equal_to","Friends"]],[["show_fields","field13","[FEILD10]",null,"field12"]],"and"],[[["field13","equal_to","Oooo, venues! Do tell!"]],[["show_fields","field15"]],"and"],[[[]],[[]],"and"]]