On November 22, The JDK Group Catering & Events proudly supported United Way of the Capital Region by hosting a companywide fundraiser event dubbed #UniteTheWayWithJDK! This sponsorship event raised a total of $2,700- all donated toward bettering and improving the lives of our fellow Capital Region community members.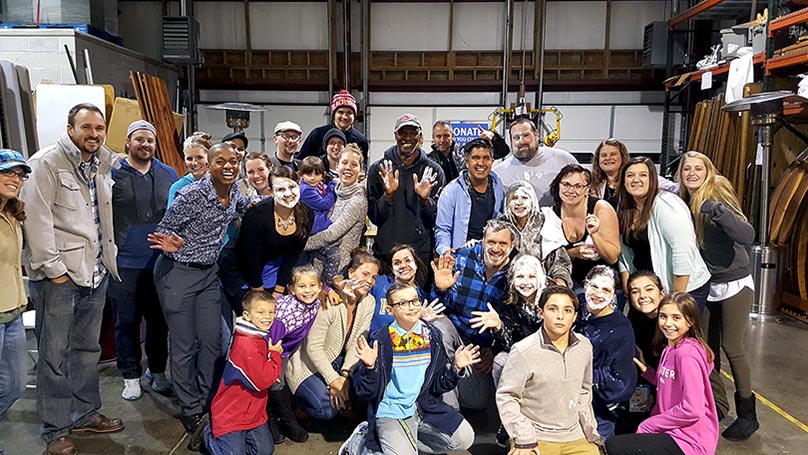 United Way has been changing lives and addressing our community's most pressing needs since 1921. The JDK Group believes in fostering development within Central PA, helping those who need it most, and committing our Harrisburg office to live united. Striving to embody these values, #UniteTheWayWithJDK was held!
This three-hour carnival-themed event brought together employees, family, and friends for an afternoon filled with good company, food & drinks, and fun-filled games! With a small contribution in the form of a ticket purchase, guests were able to enjoy multiple hands-on activities. Both children and adults loved playing Corn Hole, Giant Jenga, and Connect-4. Other fundraising activities included raffles, gift card giveaways, holiday cookie decorating, and dancing to music through a donated speaker system from Mixed Up Productions!

Taking a break from all the excitement, JDK opened our office lounge for tasty snacks from our holiday catering menus and beverages. Prepared by our own Executive Chef, Jay Varga, guests enjoyed stuffed mushrooms, gourmet pizza
Ending the afternoon was the grand finale and highlight activity, where our executive management team volunteered to brave the cold and become the victims to our staff! Guests were able to purchase additional tickets and have the opportunity to pie them in the face, or dump ice water over their heads! Jen Delaye, CEO of The JDK Group, was eager to volunteer, as she serves as this year's campaign chair for United Way of the Capital Region!

The JDK Group is extraordinarily committed to helping our local and surrounding Capital Region improve in any way we can! Our core values – instilled in the company by Delaye – aim to build relationships and invest back into the community that does so much for us.