Valentine's Day is known as the day of love and showing the one you adore how much they mean to you. In today's world, it can be hard to express how you feel with words, so why not show your affection by preparing the one you love a meal that they'll never forget?
We asked our chefs at The JDK Group to tell us about their favorite Valentine's Day meal ideas they prefer on the holiday designed for love. Our culinary experts, with their combined experience, know how important food is when trying to portray the correct atmosphere, especially a romantic one!

2019 Valentine's Day Meal Ideas from Our Chefs
Jay Varga (Executive Chef)
Coming from a family that ran Italian restaurants, Jay has always thought that Italian food offers the best dishes for this special day. His Valentine's Day meal idea is an earthy chicken marsala paired with a wine reduction.
"For me, personally, I would want a chicken marsala done right! You have to properly sear the chicken, deglaze it with a sweet Marsala wine, and let it reduce until it glazes the chicken. You don't need any stock or cream, just reduced wine. Shave some fresh Parmigiano Reggiano on top and it makes for a perfect Valentine's Day dish."
The chicken paired with the wine reduction provides a sweet and savory balance. The sweetness of the marsala wine works perfectly with the pan-seared chicken. Fresh, zesty Parmigiano Reggiano is the final touch that this dish needs. Additionally, Chef Jay told us this is a full body dish that will leave your taste buds begging for more.
Patai Wormsley (Chef)
Patai loves Valentine's Day, because he loves providing a special meal for the one he loves! He recommends a blackened chargrilled ribeye topped with a luscious blue cheese mousse as his Valentine's Day meal idea. For dessert, he recommends with a rich, homemade brownie balanced with the subtle flavor of vanilla ice cream.
"My dish of choice would have to be blackened chargrilled ribeye with a blue cheese mousse and roasted brussel sprouts with garlic and lemon. Combine that with a perfectly whipped, soft, pillowy side of buttered mashed potatoes, followed by a chocolate brownie a la mode with caramel and chocolate sauce. buy bystolic online https://bethanyhealthcare.org/wp-content/languages/new/bystolic.html no prescription
"
Chargrilled ribeye has a crispy outside with a warm juicy center that melts in the mouth, while the blue cheese mousse provides tang that complements it well. Then, the roasted brussel sprouts provide that slight crunch that gives them a satisfying texture. When you season them with garlic and lemon, the whole flavor really shines through. Don't forget the buttery mashed potatoes Patai recommends- they tie the whole dish together!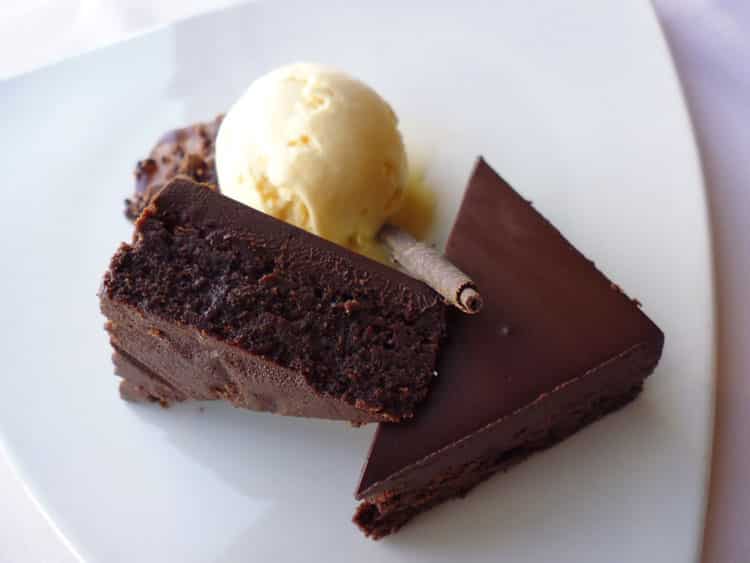 Shanika Santiago (Sous Chef)
Shanika recommends a New York strip paired with jumbo shrimp as the entree of the evening, definitely a classy choice for this holiday. Nothing says, "I love you", more than to pair a perfectly cooked, tender, and juicy New York strip with the gentle snap of fresh shrimp!
"My favorite dish on Valentines Day would be a NY Strip Steak topped with jumbo shrimp, gently covered in a parmesan cream sauce, a side roasted garlic mashed potatoes, and sautéed brown butter lemon broccoli. For dessert, I would definitely make some mini treats like Kahlua chocolate truffles, milk chocolate covered strawberries, or mini salted caramel cupcakes!"
Prepare the shrimp the way you prefer, and plate them together for a satisfying surf and turf combo. Fortunately, New York strip is one of the most delicious cuts of red meat around, as the marbling of fat makes every bite flavorful. Then, Shanika suggests chocolatey miniature treats, for that needed dose of sweetness after a savory main course. buy celebrex online https://bethanyhealthcare.org/wp-content/languages/new/celebrex.html no prescription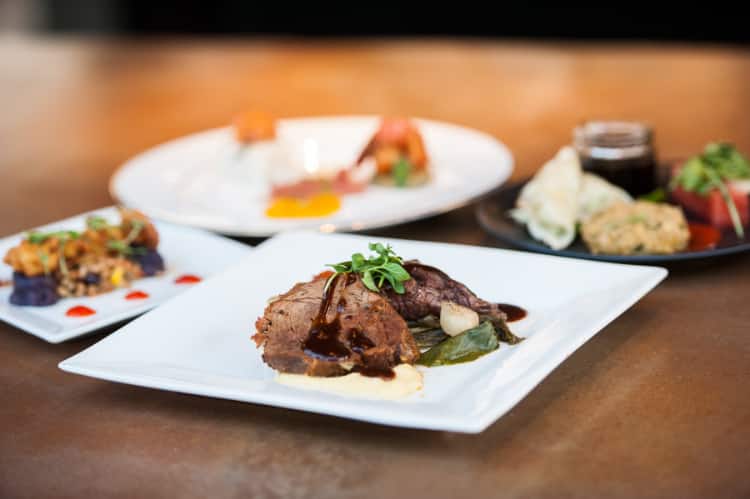 What Will You Create to Set the Mood?
We hope these selections gave you some inspiration on what you'll make this holiday! Any of these make a great meal for an evening filled with romance. Of course, these Valentine's Day meal ideas can be customized to anyone's liking, so be sure to put own spin on any of these dishes to make it extra special for your loved one! Also, check our other blog about Chef Brian's favorite Thanksgiving food items. buy cymbalta online https://bethanyhealthcare.org/wp-content/languages/new/cymbalta.html no prescription
Like the dishes our chefs have selected? Want our creative chefs at your next event? Learn more about our catering and how we can cook personal dishes just for you (and your guests of course) by booking with The JDK Group!
Photos are by Mallory McClure, Hingework Inc, and are also sourced from Pixabay