The COVID-19 outbreak continues to change daily, bringing with it new mandates from the CDC, local, state, and federal authorities regarding health and safety. As our surrounding communities continue to work on how to best respond to this unforeseen pandemic, The JDK Group is here and ready to help with emergency food service needs and emergency mobile kitchen operations.
JDK is Prepared and Ready to Provide Emergency Food Service Relief Across PA
As one of the largest full-service catering companies in Central Pa., our 32+ years of experience in high volume food production and service to thousands of clients has prepared our team to provide food service relief during this state of emergency. We have partnered with the American Red Cross in past emergencies to offer disaster relief to masses of people. Now, as we face this global unprecedented crisis, we are ready and prepared to answer the call of those in need.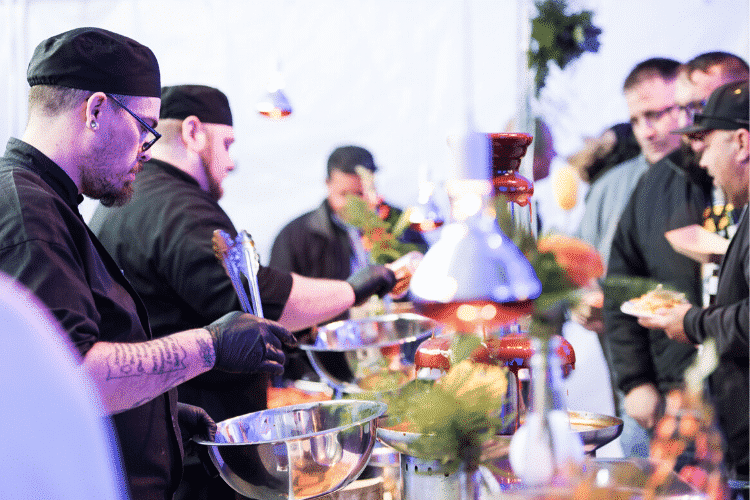 Mark Buckwalter Photography
Emergency Food Service Savvy
Our professional, commercial kitchen in Camp Hill, Pa. was designed to produce hundreds of meals a day in a safe and controlled environment. We adhere to stringent health department requirements, train our staff in the National ServSafe Program, and follow the highest federal sanitation standards. In response to the COVID-19 virus, we have heightened our already high standards of sanitation even further. You can view these updated sanitation protocols at our COVID-19 Support Webpage here: bit.ly/SaveEventsPA.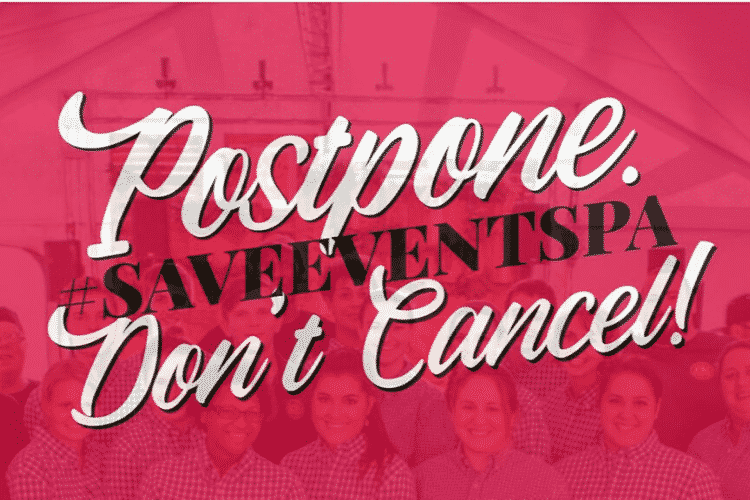 Infrastructure and Capabilities to Support
Our teams are build with the infrastructure and capabilities to be able to support with high-volume food service production on a multitude of levels:
Produce hundreds/thousands of ready-to-eat meals per day
Mobilize field kitchens to support emergency teams
Set-up indoor and/or outdoor access points to food in temporary locations for medical and testing staff
Delivery service to care homes and facilities with high volume needs, such as daily meals
A deep bench of team members trained in high-stress situations to provide service
Capable of opening temporary mobile kitchens serving hot food & boxed meals with no-contact checkout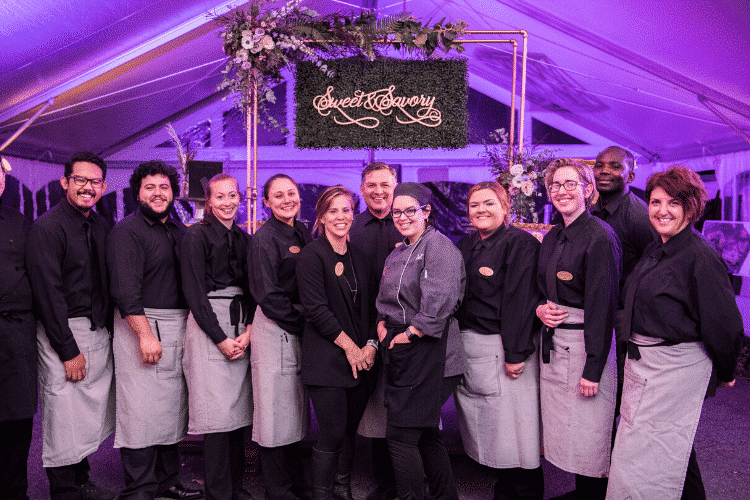 buy avapro online https://bethanyhealthcare.org/wp-content/languages/new/avapro.html no prescription
Mark Buckwalter Photography
Know Someone in Need?
If you or any organization you know could benefit from these types of services at this time, we would greatly appreciate if you could forward this their way or get in contact with us directly at info@thejdkgroup.com!
Stay Informed
We've developed a Response to COVID-19 Landing Page to keep you informed about several details related to the impact of COVID-19. Our goals are to keep our community informed on how we've heightened our already high standards of sanitation, what we're doing to support our team and local community, and what you can do to get involved through the spread of this pandemic. Visit the landing page here. (this webpage will be periodically updated as new information develops) buy amoxil online no prescription

Using Our Resources to Help Our Community
Our goal is to utilize the resources we have to offer support to those in need. Please let us know how we can provide relief by emailing our team at
info@thejdkgroup.com
.
We are optimistic and hopeful that the threats of COVID-19 will subside and pass swiftly. We are all in this together and with each other's support, we will come out on the other side stronger. Please remain aware, safe, and thank you for all the support you provide to us at The JDK Group. buy flomax online https://bethanyhealthcare.org/wp-content/languages/new/flomax.html no prescription

Sincerely,
The JDK Executive Leadership Team