It feels like just yesterday we were cuddled up by the fire on Christmas Eve, but believe it or not, Easter is right around the corner. It's no surprise that some towns aren't hosting their annual Easter egg hunts or Easter feasts this year, but that's not reason enough to give up on the holiday spirit. Grab your egg dye and your baskets, because we're about to show you how to throw an EGGstra special Easter Celebration from your own home with these simple and fun family Easter activities and game ideas.
Number One: Rolling Race
This first game is sure to help you and your family let the good times roll. Everyone gets a hard-boiled egg and a spoon, and stands at the starting line. The objective of the game is to roll your egg from the start to the finish line before everyone else, and without losing your egg.
We like this game because any age can enjoy it, from the young kids at the party, to the mom and dad who want to get silly and let loose. Try out this first family Easter activities and game idea if you're looking to play something super active.
Number Two: Decoration Station
For this game, everyone starts off with a plain white egg. You're given all kinds of ridiculous decoration items spanning anywhere from googly eyes to pipe cleaners, and you have to decorate the most elaborate Easter egg you can imagine. A set of judges will decide which Easter egg looks best and is most creative, and that player will win a prize.
We like this family Easter activities idea because it's a fun twist on the normal egg decorating game, which gives the activity a sense of familiarity while still feeling new and exciting. You can spice up the challenge for an older crowd by preparing a delicious Easter themed cocktail to enjoy while decorating. Or, you could save the activity for the kiddos and offer some candy as the winner's reward.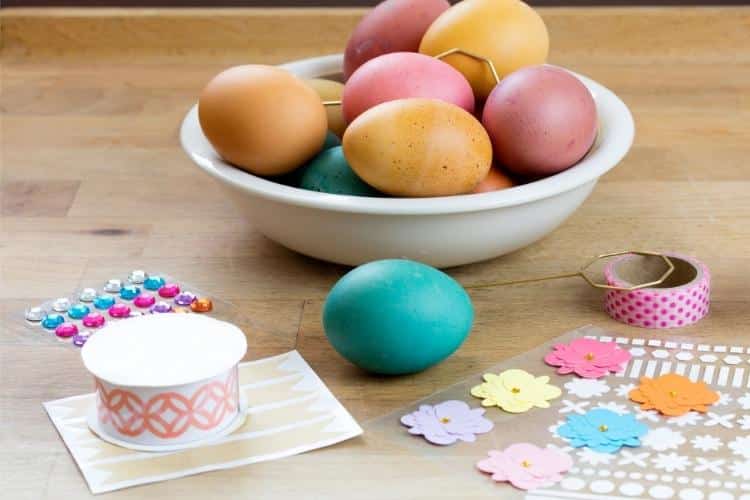 Number Three: Egg and Spoon Race
If you've never heard of the Egg and Spoon Race, then have you really even celebrated Easter before? 🙂 The rules are very simple. Each player puts a spoon in their mouth, and places an egg on the spoon. Then, everyone walks from the starting line to the finish line without dropping the egg on the ground. If you drop your egg, you start over; if you drop it and it breaks, you're out. First player to the finish line wins the game.
This activity is an age-old classic that will surely entertain your crowd. There's nothing more enjoyable than watching your friends and family members act silly. This family Easter activities and game idea is sure to leave a huge smile on everyone's faces and their bellies full of laughter.
Number four: Capture the Egg
Think of Capture the Flag…but Easter style. Each team has a side of the field (or backyard, basement, etc). On their side, they choose a homebase for their flag, or in this case, their egg. The team then guards their egg, tagging any opposing team players who run on their side to steal it. Whichever team obtains their opponents' egg without getting tagged wins.
Of all the family Easter activities and game options, this game is by far the most competitive. If you want your friends and family to get on their feet and keep moving, this might be the perfect game for you. We suggest using the younger members of your family as team captains so they can appoint whatever grownups they see fit to join their team.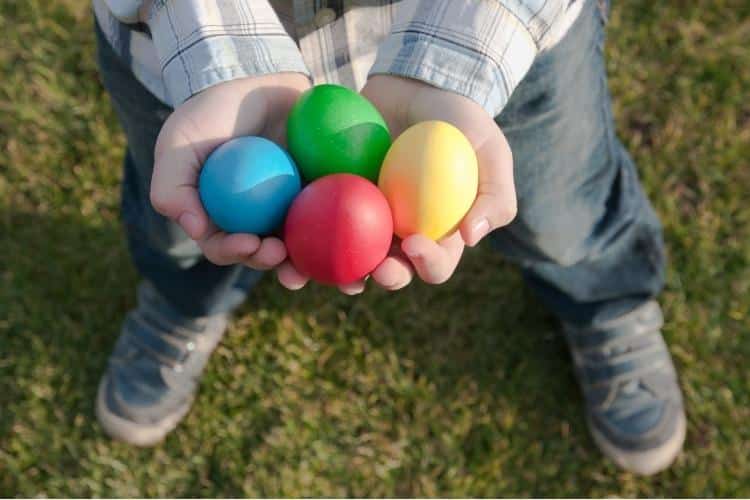 Eat, Drink, and Be Hoppy
If you take our advice and try out these fun Easter games, we guarantee you'll tire yourself out and, more importantly, work up an appetite. Instead of slaving in the kitchen for another hour or more after playing outside all day, you can dig into our Easter package, complete with all your favorite holiday foods, but without the hassle of cooking them. We offer all the Easter holiday fixings. Our fully composed Easter Family Meals To-Go packages include a traditional Applewood Smoked Easter Ham Family Meal for 6, refreshing Pineapple and Pepper Seared Atlantic Salmon Family Meal for 6, and mouthwatering Prime Rib with Tender Herb Au Jus Family Meal for 6. We also offer a variety of Easter Menu A La Carte items for you to craft your own Easter dinner with delicious sides like smashed red potatoes, grilled asparagus with roasted tomatoes and gorgonzola cheese, twice baked sweet potatoes, harissa and maple roasted carrots, and more. Lastly, you can satisfy your sweet tooth with our delicious seasonal desserts: variety of pies, individual chocolate lava cakes, apple blossoms, you name it!
Don't waste your holiday laboring in the kitchen, go play outside with your family. We'll handle the rest. For more information, check out the full menu and order online here:
VIEW THE JDK GROUP'S EASTER TO-GO MENUS