We've released our updated 2017 Summer2Savor menu just in time for Father's Day! If you wanted to give the guy who always captains the grill a break, then look no further. Our parties are a great way to treat pops! You might miss his cheesy aprons and BBQ "mastery", but showing your appreciation by giving him the gift of a summer party is a worthwhile trade-off.
Of course, Father's Day isn't the only reason to celebrate summer. We have the right food for any summer occasion, and you can look at the entire Summer2Savor menu here.
For now, let's just look at all the delicious updates to the 2017 Summer2Savor menu!
---
The Updates
Bloomin' Bash
Because it's grilling season, try fruit a different way! Our Bloomin' Bash menu now includes Grilled Peach Sliders. The sandwich contains grilled peaches, an heirloom tomato, thinly sliced red onion, ricotta cheese, aquaponic greens, and a balsamic reduction all on a fresh wheat roll. The sliders combine fresh fruit and vegetables perfectly for those hot summer days.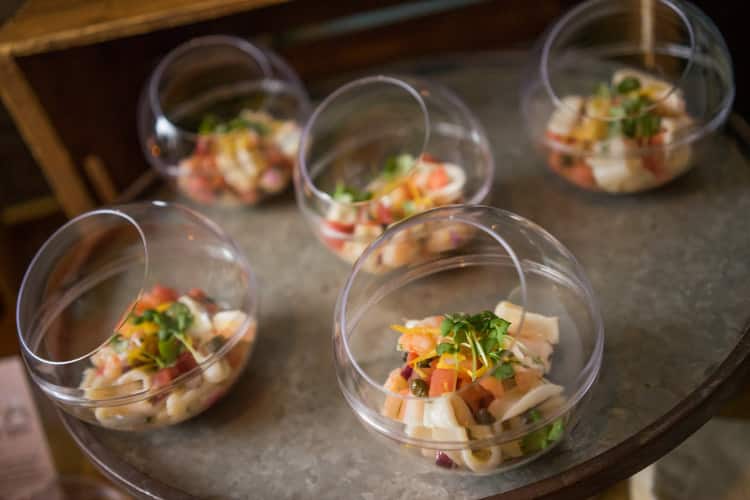 However, that's not the only delicious new slider on the Bloomin' Bash menu. The Fried Chicken Slider is another new slider addition for our 2017 summer menu. Satisfy your spicy side with housemade fried chicken, spicy pimento spread and honey pepper sauce on a mini buttermilk biscuit.
Lastly, we've added a Red Pepper Pretzel Burger. Smoked gouda, caramelized leeks, red pepper jam, and artisan mixed lettuce all nestled between a fresh pretzel bun. The slider is a hearty, delicious, and a different take on a typical burger slider.
The Fried Chicken Slider and the Red Pepper Pretzel Burger make perfect additions to any hors d'oeuvres party, so they're included on that menu as well!
Splashy Affair
Continue your summer of fun food with the Honey Pepper Fried Chicken Flatbread. Buttermilk fried chicken, caramelized shallots, aquaponic kale, shaved parmesan, and honey pepper sauce on flatbread. This flatbread created by award-winning Executive Chef, Jay Varga, will have your mouth watering as soon as your eyes hit it! buy aygestin online https://salempregnancy.org/wp-content/languages/new/aygestin.html aygestin no prescription

Celestial Celebration
Take a dip! You can now dip some fresh micro-breads with our new Dipping Station. First, we provide a range of micro-breads including molasses sunflower, fresh herb, pretzel, and multigrain. The micro-breads are good by themselves, but they're better with some classic dips of course. JDK provides 3!
Firstly, the spinach and artichoke is an aromatic and creamy picnic classic. But it doesn't end there. We also provide a buffalo chicken dip for you chicken wing fans. Lastly, JDK provides its original signature crab dip. It's beach season, so why not have some seafood? With our range of breads and dips included in our Dipping Station, you won't be able to quit dunking! buy celebrex online https://salempregnancy.org/wp-content/languages/new/celebrex.html celebrex no prescription
Great American Picnic
We've added a new salad to this menu; the Smoky Heirloom Tomato and Grilled Peach Pasta Salad! It's bursting with fresh, sweet and salty flavor. Besides tomato and peaches, the salad has sweet corn, feta cheese, scallions, and bacon crumbles. Best of all, these delicious ingredients are mixed within a bed of tender ziti pasta.
Gourmet Burger Picnic
The Gourmet Burger Picnic menu now has two new desserts to satisfy that sweet tooth! One of the new desserts is an assortment of Miniature Cookie Pops. They're just like Grandma used to make but in a fun pop form! There might not be a better combination of two flavors on earth like chocolate and peanut butter. Because of this, we've added Chocolate Peanut Butter Bars as well. The chocolate peanut butter bars are another perfect dessert choice for your summer celebration. buy priligy online https://salempregnancy.org/wp-content/languages/new/priligy.html priligy no prescription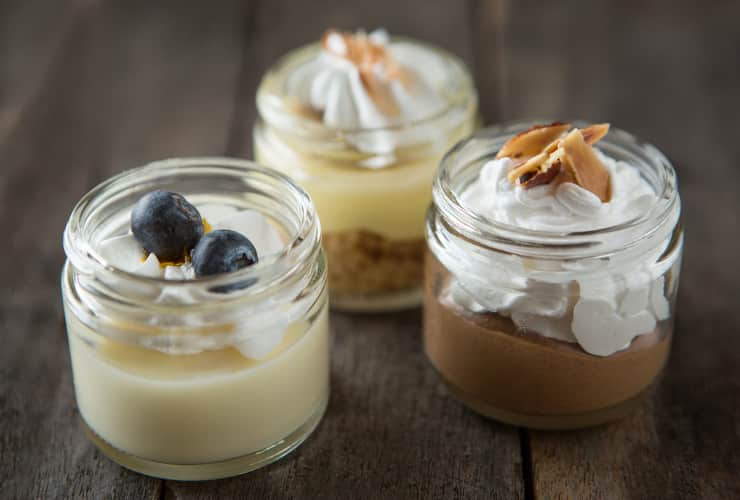 ---
These are only updates to our extensive Summer2Savor menu. If you're interested in what the entire menu offers, then be sure to check it out! The JDK Group catering and events team has an extremely flexible summer menu to accommodate all sorts of summer parties and events. We would love to host yours, so let's make it happen! Tell us your ideas here or call us at (717) 730-4661.