The work of a catering and event company never stops. Weddings, social events, and corporate parties are always in demand, which means we're in full swing year-round to bring you the best in new culinary creations, innovative decor designs, and much more. But while every season sees a host of events, late spring/early summer is perhaps our busiest time of year. And all that was missing from this year's festivities was an employee happy hour of our own.
We know that warm weather and blue skies lead to party fever. We were coming down with a case ourselves! And what better way to take a break during the bustle than with our own JDK Happy Hour?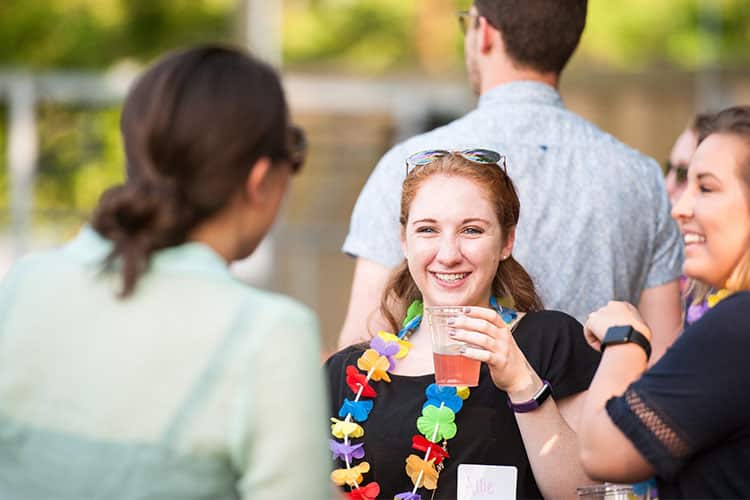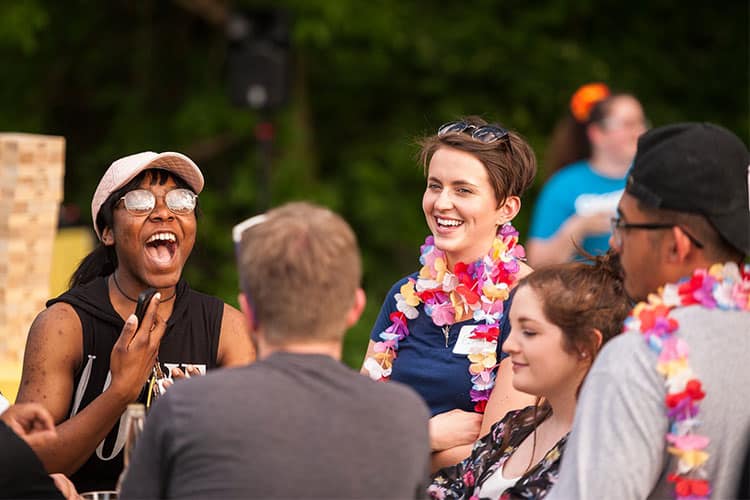 A Trip to the Tropics
On a sunny evening in May, we hosted a "Havana Nights" employee happy hour at our office for hardworking JDK team members, the first of three employee events planned for this summer. With food, drinks, and games, we made sure that all of our catering and event staff got to a chance to party themselves!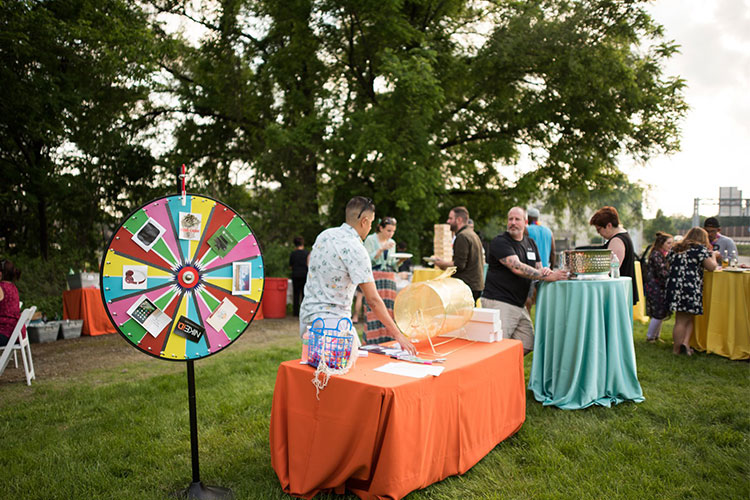 First, the staff was treated to a barbecue dinner provided by Blazing Swine Catering as well as a variety of alcoholic and non-alcoholic drinks to enjoy.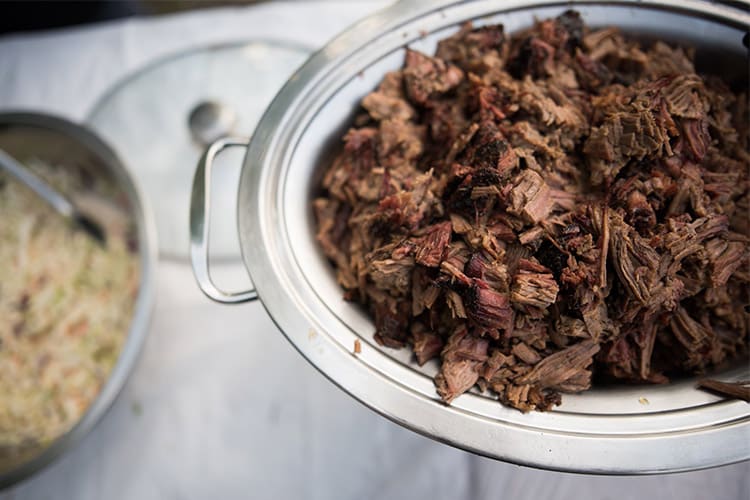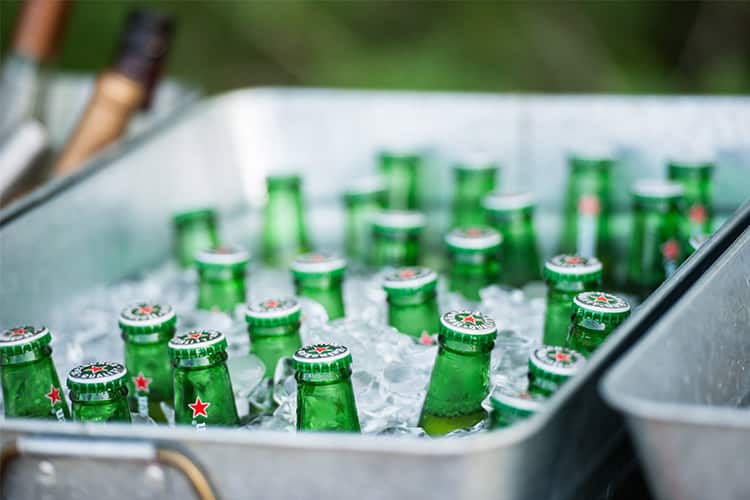 The tropical theme was bursting with colorful leis and island decor. Combined with a work-free environment, this created a little slice of paradise in Camp Hill.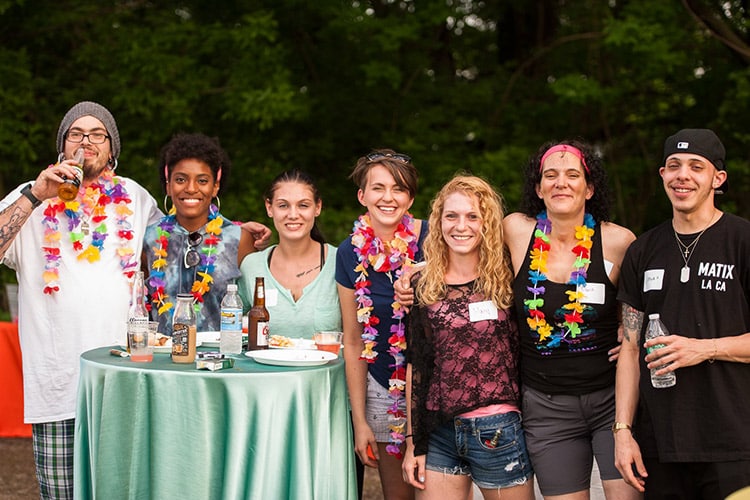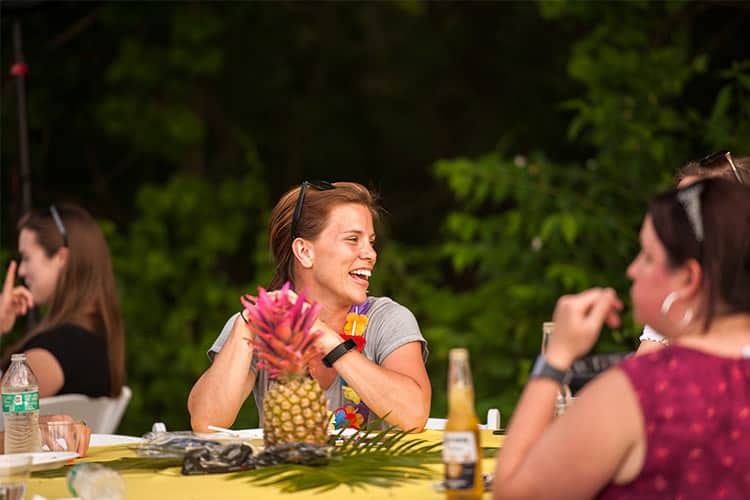 buy nizoral online no prescription
Fun and Games Galore
We kicked off the first summer staff event with ladderball and Jenga, encouraging some friendly competition.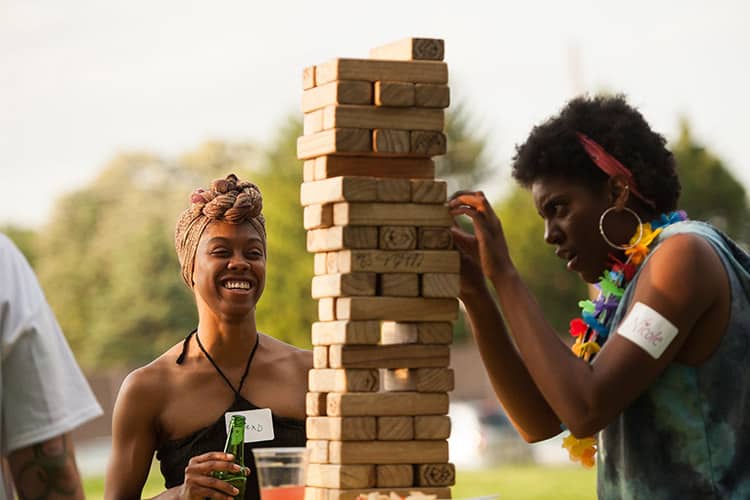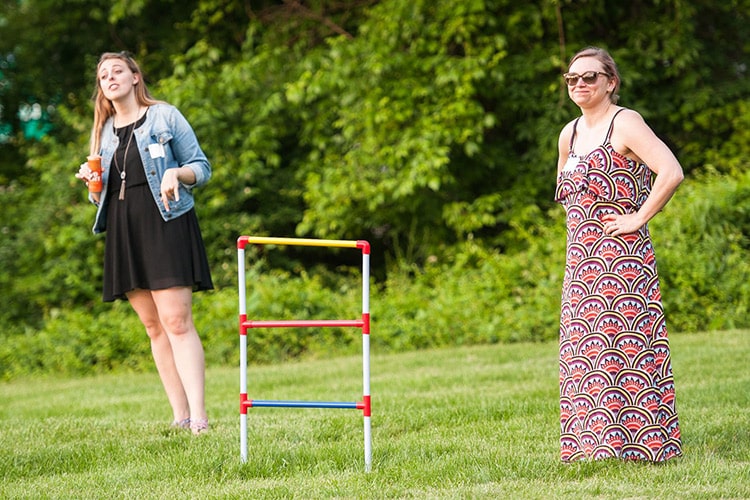 However, we also made sure to bring our employees together! One of the main activities of the night included a matching game. Each person was given a card with one half of a famous celebrity/fictional character couple and was then tasked with finding their partner. Couples who came together the fastest were then given a chance to spin our legendary prize wheel! buy nolvadex online no prescription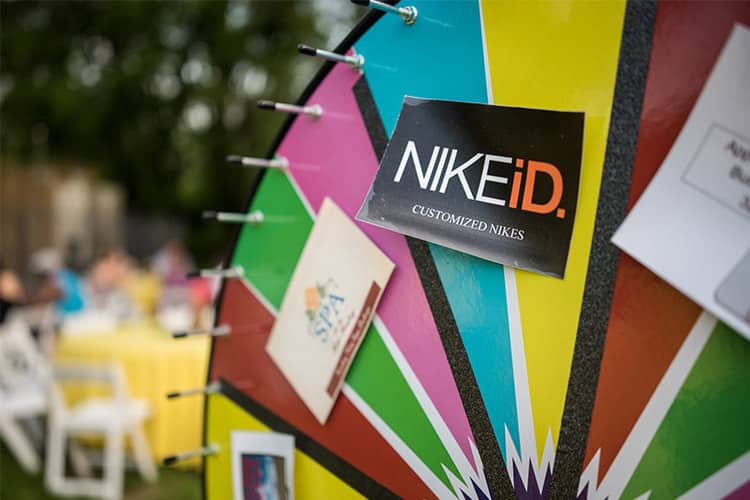 Jess was one of our lucky winners and took home a certificate for a day at the Hershey Spa.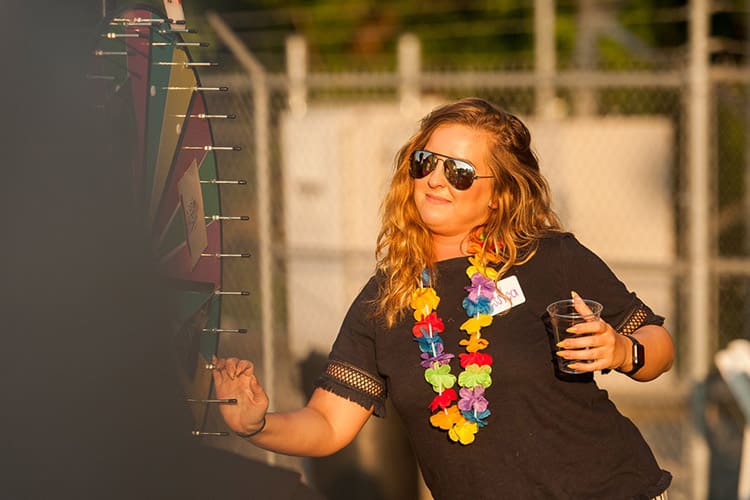 An Employee Happy Hour For the Books
At The JDK Group, we create awesome every day, and our employees do, too! Next, our Happy Hour event saw the rewarding of several Awesome Tokens. Staff members nominated their peers for outstanding work in exemplifying our core values and guiding principles. We recognized these individuals for their contributions to the JDK culture.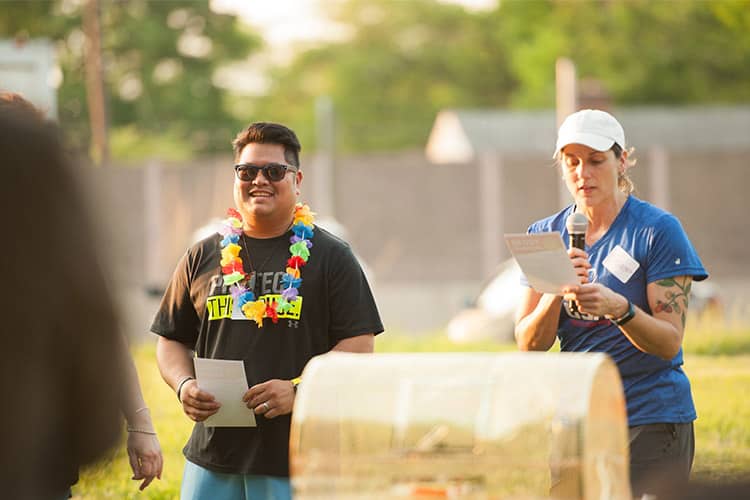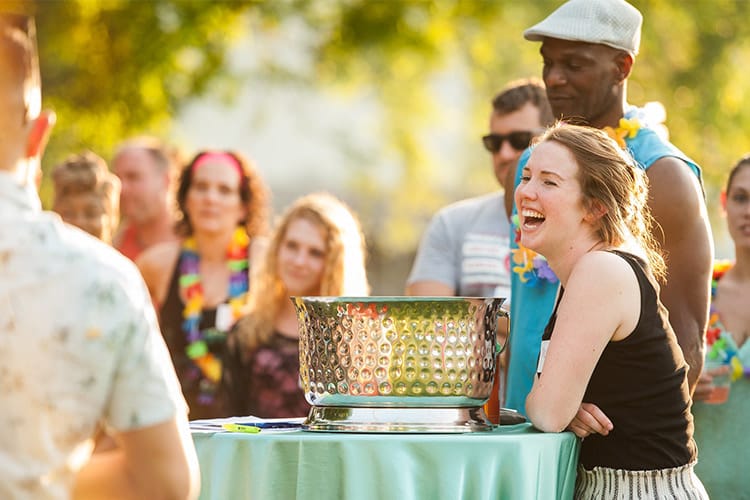 All in all, our first employee event of summer 2018 was about fun, friends, and celebrating all of the hard work our staff puts into making our company a success. We couldn't bring the party to you without their dedication and unwavering commitment to our mission. So thank you, JDK employees, for all that you do. buy nootropil online https://bethanyhealthcare.org/wp-content/languages/new/nootropil.html no prescription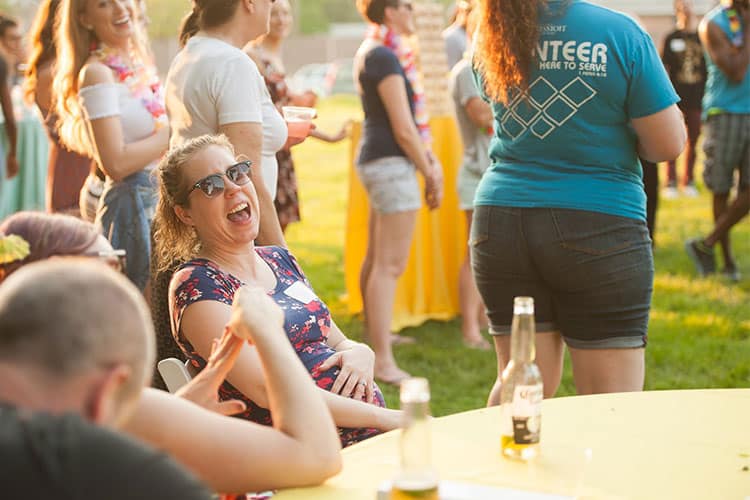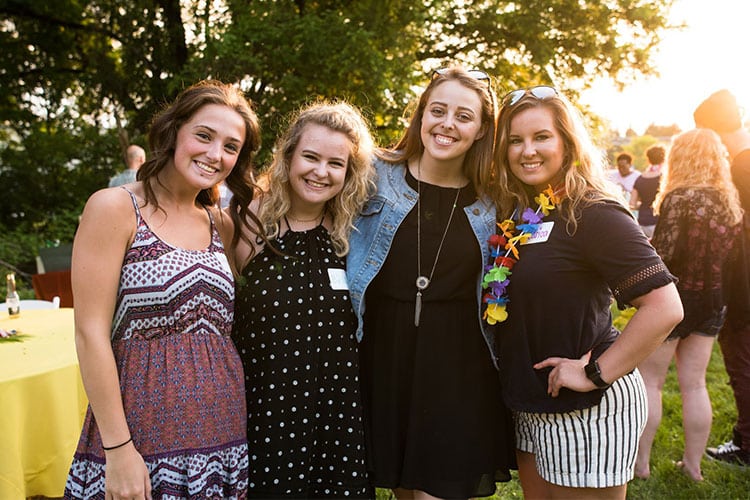 Our JDK family is always growing, and we want you to be a part of our party! Take a look at our employment page to see what opportunities wait for you at The JDK Group.
soma order
ambien buy online