"Yes, the baby shower must be growing

For the JDK Group keeps on going

And we're certainly not showing

Any signs that we are slowing!"
Not Your Average Baby Shower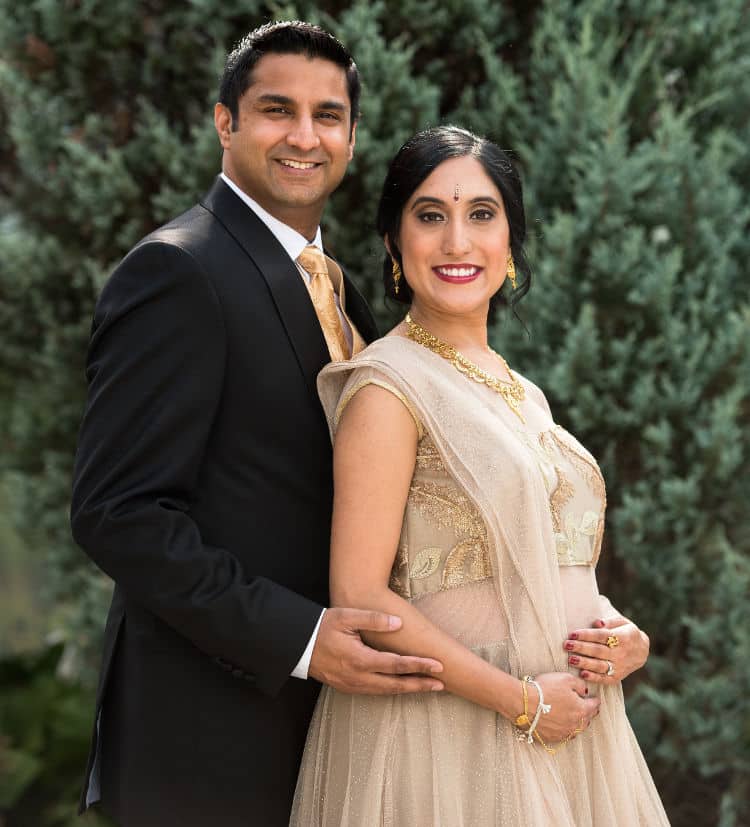 When you think of a baby shower, you think of something kind of simple. A small gathering of friends and family, some gift-exchanging, perhaps some short conversations about baby names. Something like that.
So, when Meera and Rupen came to us with the idea of a Willy Wonka-themed baby shower, we were pretty excited. For one, it's a Willy Wonka-theme. The movie was pretty bombastic for its time, so we knew we had a fun building block from which to build the baby shower event. Secondly, we knew that we could capture all of the elements that made that movie so unique and special.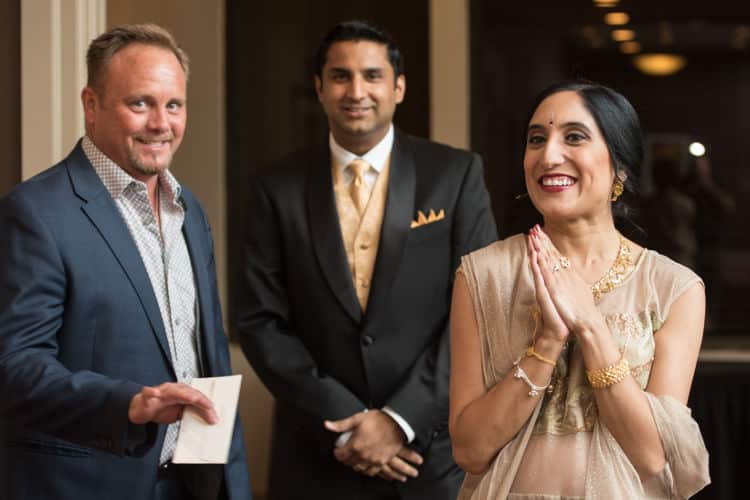 With some imagination and resourcefulness, Meera and Rupen's baby shower grew from a superb idea to an awesome reality! David Everett took the helm on the event design, which took place in the Majestic Ballroom of the Holiday Inn in Grantville, Pa. The ballroom was huge, so it was a nice canvas for the huge array of Willy Wonka-themed decor. Hingework Photography, from Lancaster, captured a lot of amazing photos of the baby shower!
Confectionary Constructions
First, the entrance. The JDK Group decided to capture the feel of the factory entrance with a huge set of Golden Gates. The gates were flanked by displays of green spanish moss, ferns, and large candy suckers boxes to remind guests of the confectionary courtyard from the beginning of the factory.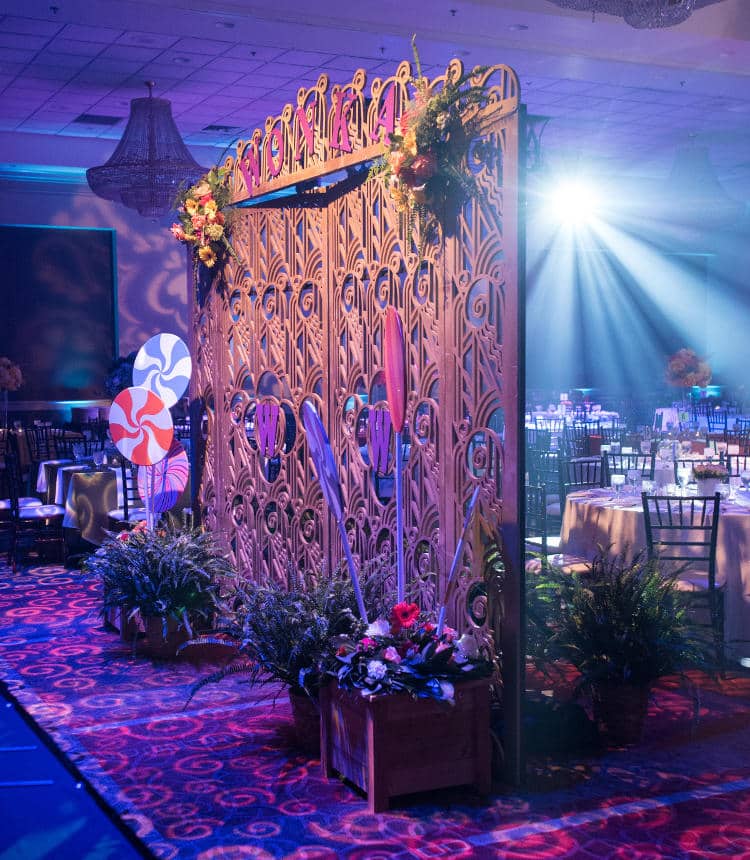 Of course, The JDK Group went the extra mile. We set up a chocolate scent machine. This way, the ballroom didn't just look like the inside of a candy factory, it smelled like one too!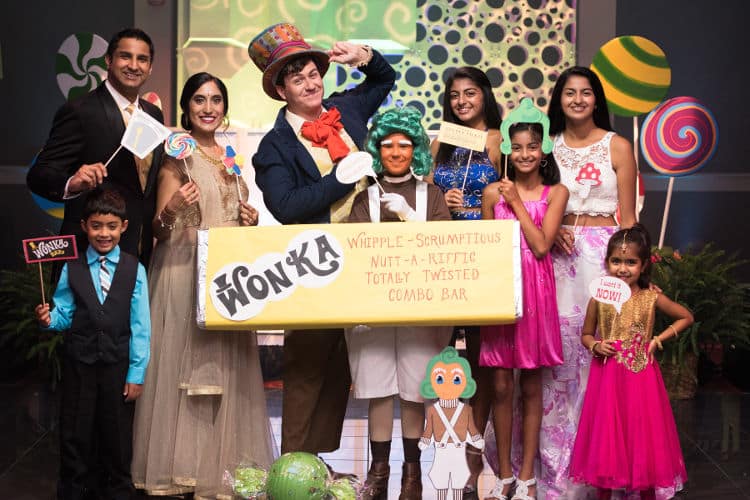 Holiday Inn provided a projector so that Willy Wonka and the Chocolate Factory would be playing during the entire event. Additionally, two actors floated around during cocktail hour to really make the theme come alive. buy cozaar online https://cpff.ca/wp-content/languages/new/cozaar.html no prescription
The first actor, dressed like Willy Wonka himself and, greeted guests while they were enjoying the wonderful hors d'oeuvres and drinks. An oompa-loompa was also in tow, reflecting the timeless charm of the original film.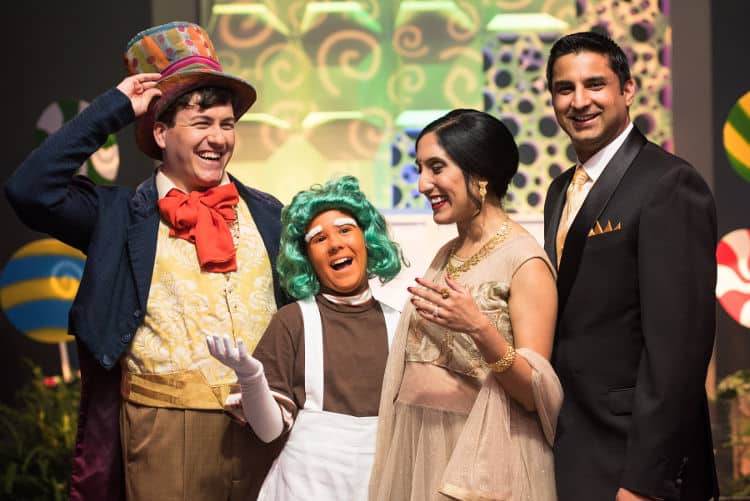 Sweet-Smelling Arrangements
Different types of extravagant floral arrangements, spearheaded by JDK's Erika Hegedus, filled the baby shower venue and table arrangements. First, combinations of gerbera daisies, roses, spider mums, snapdragons, bells of Ireland, craspedias, and dianthi occupied tall vases spread through the square tables.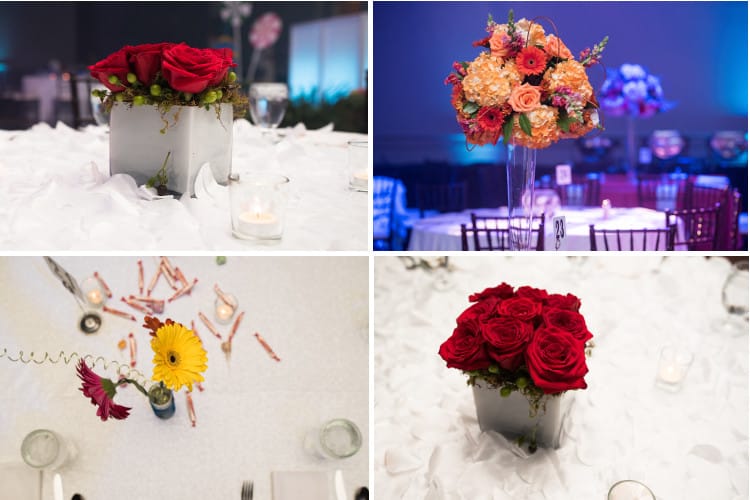 Gerbera daisies were also huge elements of the King Arthur tablescapes. Mini calla lillies filled small floating bubble bowls that evoked the soda pop room from the film. Lastly, monochromatic arrangements (red, yellow or pink flowers) also dotted some of the table arrangements. Guests could even take some of these wonderful arrangements home with them at the end of the baby shower. buy premarin online https://cpff.ca/wp-content/languages/new/premarin.html no prescription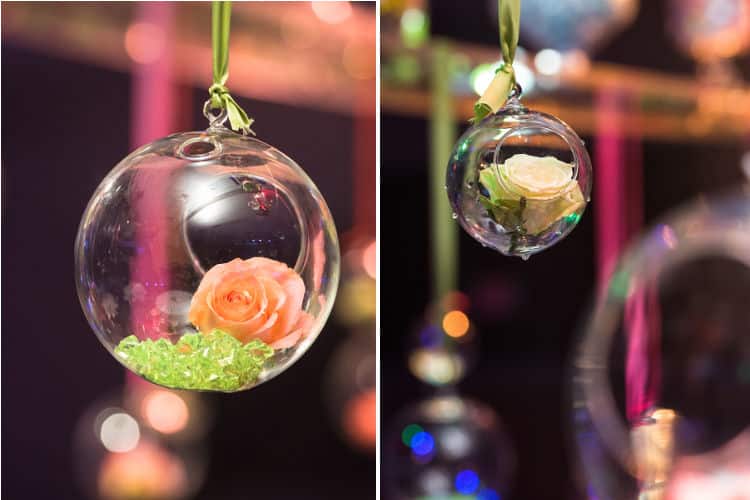 The escort cards, printed by Persnickety Invitation Studio, looked a lot like the chocolate bars right from the movie. Different colored linens adorned all types of tables; we pretty much covered all of the colors of the rainbow. With a baby shower based on such a colorful movie, you couldn't expect any less of us!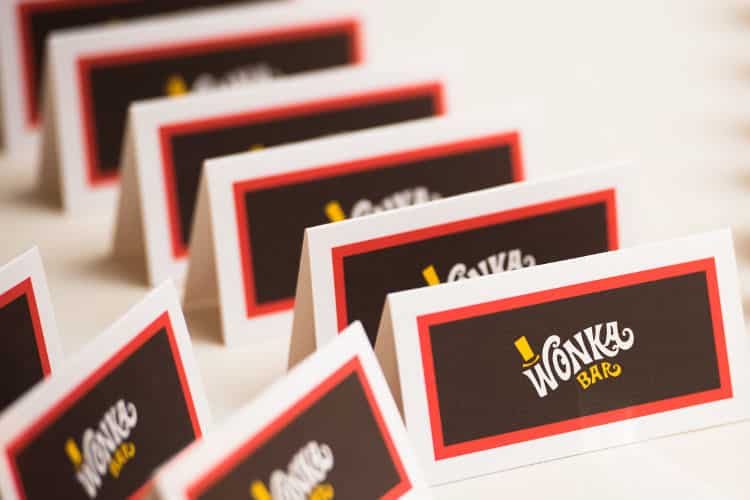 Colorful Atmosphere
Because the Willy Wonka and The Chocolate Factory film packs an incredible color palette, we had to go the extra mile with the lighting! First, tons of colorful LED lights emphasized the fantastic backdrop. Then, break-up patterns filled the walls and dance floor, providing a psychedelic, energetic, atmosphere.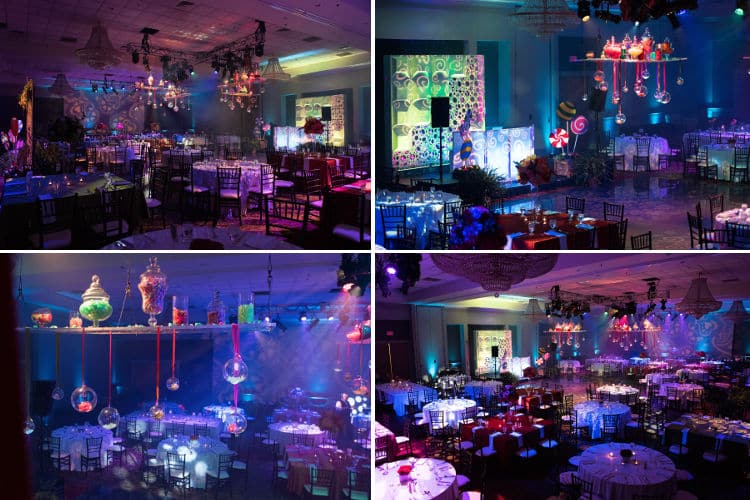 Of course, no atmosphere can be complete without fantastic people. Rupen and Meera's family and friends showed up in full force. With everybody enjoying themselves so much, it made the Modi baby shower a loving success!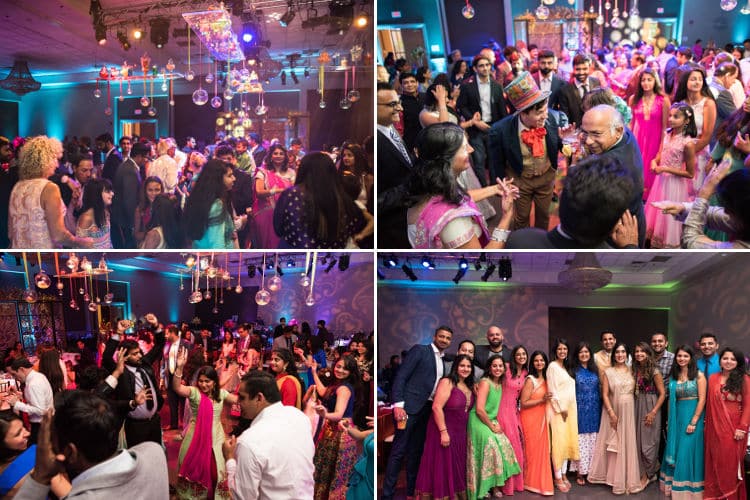 We Said, "Good Day!"
Without a doubt, Rupen and Meera's baby shower was a an incredibly fun event for us! We really got to flex our creative muscles because the baby shower was based off such an eccentric and icon film. buy singulair online https://cpff.ca/wp-content/languages/new/singulair.html no prescription
Everything from the event space, food, and decoration details made for an awesome celebration of life. We were extremely proud to be part of such a personal event for Rupen and Meera, and their idea was perfect for an unforgettable baby shower!