Chalk it up to another fantastic summer here at The JDK Group! As always, we were super excited to have spent this past summer with you. Why? Because you make any ordinary summer into a #Summer2Savor! That's why. We had a lot of things going on this summer, but that gave us a lot more opportunities to make some fantastic memories. This #Summer2Savor was filled to the brim with parties, holiday events, and weddings. Let's dive in!
Fantastic Weddings
The JDK Group hosts weddings better than anybody in Central PA, and Marissa and Mike's wedding was no different. The Farm at Eagle's Ridge, rife with historic charm and lush nature views, made for a perfect venue. The JDK Group collaborated with 3West Productions and Planned Perfection to make it unforgettable. Lastly, Jeff Frandsen snapped some gorgeous photos!
We had some great weddings at our exclusive venues, too! Jean Lee and Inho Cho had their ceremony at The Bond, our unique post-industrial venue. The bright couple posed for some awesome photographs, taken by the talented Wise Image Photography, and you can see the whole gallery here. The JDK Group provided our full services to help make this wedding fun and unique! Congratulations to Jean and Inho!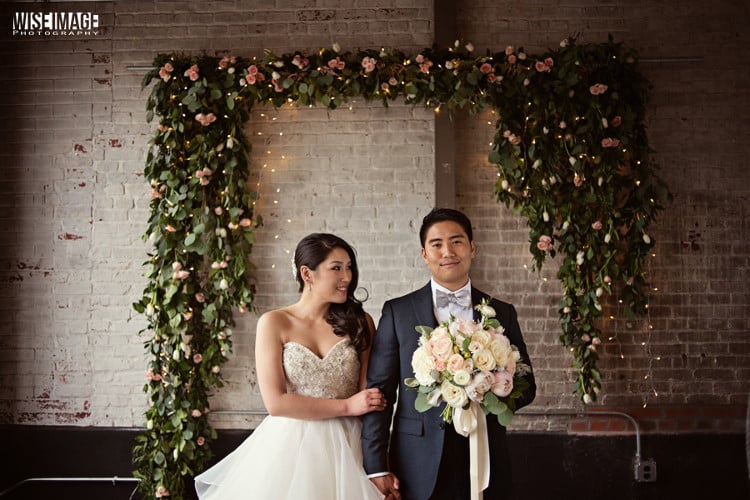 Additionally, some of our staff here at The JDK Group tied the knot! Timm and Emma Santana celebrated their love on a gorgeous day in April. JDK's talented David Everett designed the wedding and the floral arrangements were designed by the inimitable Erika Hegedus. Samuel Costello Photography took care of all of the wonderful photography.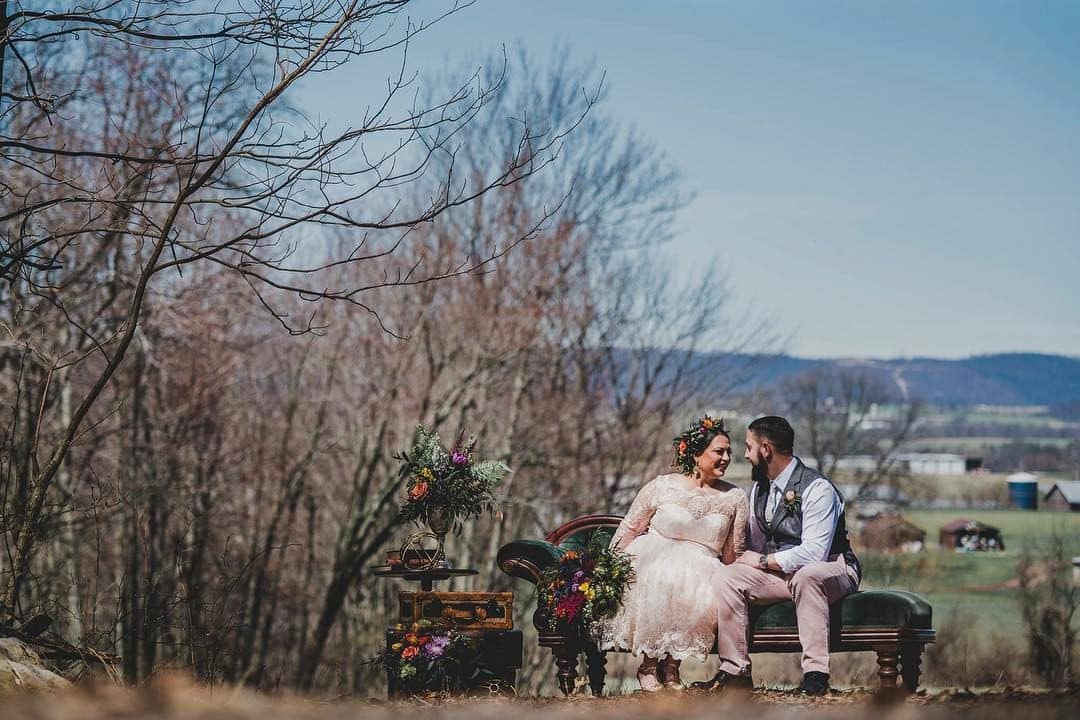 A few months later, our director of events, Abby Roche (now Labar) also tied the knot! Her and her husband, Lewis, celebrated their once-in-a-lifetime occasion at the Scranton Cultural Center. Lavon Films captured the entirety of the wedding in this awesome video. Congrats to both couples!
Abby + Lewis | Scranton Cultural Center from Lavon Films on Vimeo.
Fresh and Unique Eats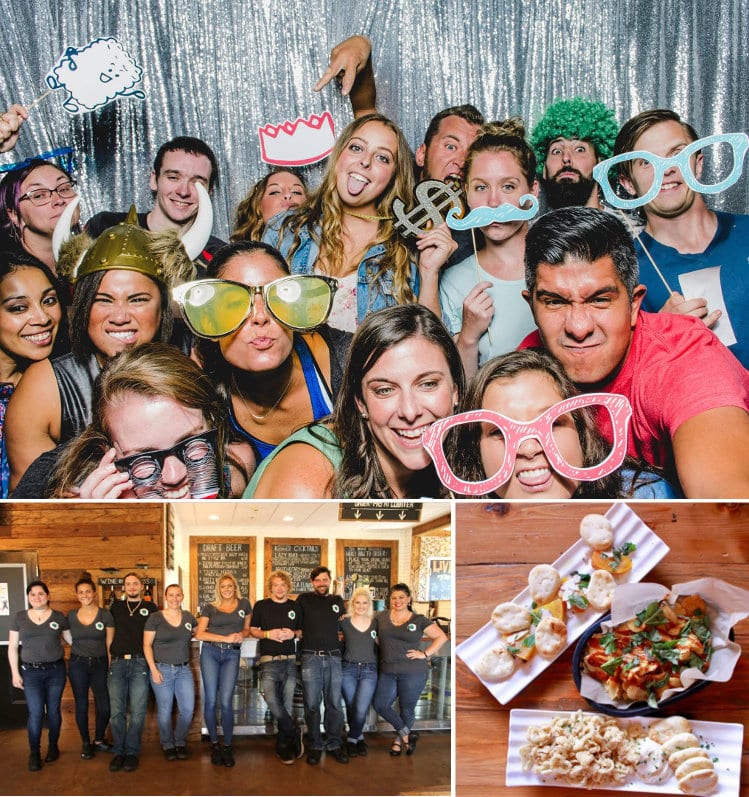 The JDK Group also celebrated some new menus for the 2017 #summer2savor. In fact, it was more than just a revamped menu for our sister restaurant, Grain + Verse Bottlehouse. It was an entire re-opening! The re-opening rocked a carnival theme complete with a ring-toss, photo booth, and a giant spinning wheel of prizes. It was a huge success, as the new Grain + Verse menu is eclectic and delicious! The re-opening also doubled as a fundraiser for the United Way of the Capital Region and tripled as a race between chef Kurt Wewer and manager Amanda Poindexter.
Needless to say, chef lost.
I Want to Ride My Tricycle
The United Way's goal is to "mobilize the caring power of our community to achieve impactful systemic social change within our county". To raise awareness and funds to achieve their goals, the United Way of the Capital Region hosts a trike race every year. The tradition has run 17 years strong, and The JDK Group was lucky enough to be a part of it in 2017! It might be the only fundraiser that JDK's been involved in that involved coconut shell bikini tops..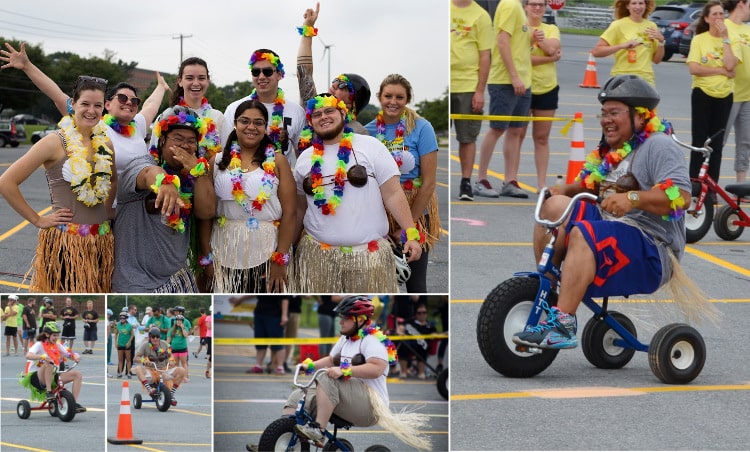 Either way, we were proud to be part of such a generous and fun fundraiser!
Futuristic, Educational, and Green!
The Pennsylvania Department of Education, or PDE for short, continues to press the importance of STEM education. But, what is STEM? STEM stands for Science, Technology, Engineering, and Math. So, advocates across the state for STEM education visited the Steelton-Highspire greenhouse to see the revolutionary aquaponics in action. The aquaponics, developed by the innovative people at INTAG, provide a fast and much less environmentally taxing way to grow produce.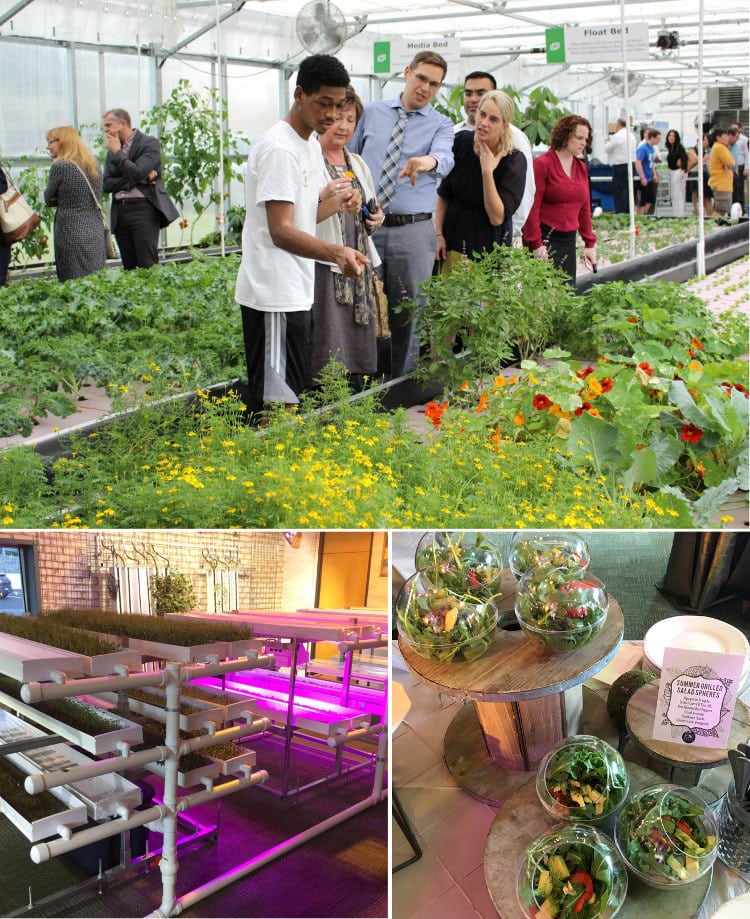 First, advocates shared their knowledge of best practices and achievements before heading over for a tour of the greenhouse. Then, they headed over to Ladder & Vine, which uses the produce grown in the greenhouse for their own food and beverage products. Consequently, the process ends up an educational, progressive, and practical way to further STEM education.
New Partnership with Hertzog Homestead
The JDK Group is proud to have secured a new partnership with the scenic Hertzog Homestead in Ephrata. The homestead, located in the heart of Lancaster county, possesses beautiful views of rich Amish and Mennonite farmland. The Hertzog Homestead also has a rustic Sweitzer Bank Barn from 1760! The JDK Group recently hosted the Cavod Academy of the Arts' Spring Fundraising Gala. The barn provided the perfect atmosphere for the fundraising event! The venue has more in store than just its beautiful barn, though, so be sure to take a tour of their website. It could be the perfect place for your next event.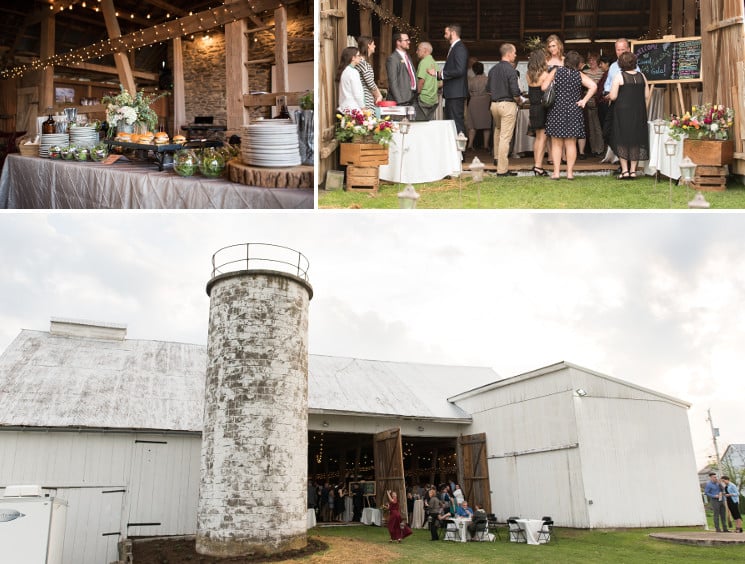 Company Picnic.. at Ski Roundtop!
To cap the 2017 #summer2savor off, The JDK Group hosted a company picnic for their team at Ski Roundtop! The place is known, obviously, for it's skiing and snowboarding in the winter. However, not a lot of people realize they have tons of activities to do during the warmer months. Zip lines, obstacle courses, mazes, bumper boats, and giant inflatable OGO balls all make Ski Roundtop tons of fun. The weather was a little shady, but that didn't stop The JDK Group from enjoying themselves. It was a perfect way to say, "Thank you!" to the people that work so hard in our effort to be the best catering service out there.