In May of 2018, The JDK Group took a trip down the rabbit hole! We worked with one of our most loyal clients to create a custom Queen of Hearts dinner party table and decor display. It was complete with a regal theme and unique array of courses to satisfy any mad hatter!
Red for a Reason
The table was one piece of an event held in support of Go Red for Women, a program created by the American Heart Association in 2004. Our client is a member of this organization, which raises awareness for heart disease in women and to "[harness] the energy, passion and power women have to band together and collectively wipe out heart disease." Go Red for Women provides tools and resources for women to assess their risk of heart disease and take preventative action.
The American Heart Association has adopted the color red as a symbol of heart disease awareness. Event Producer, David Everett and Event Specialist, Molly Unangst made sure to include rich shades of crimson in their table design.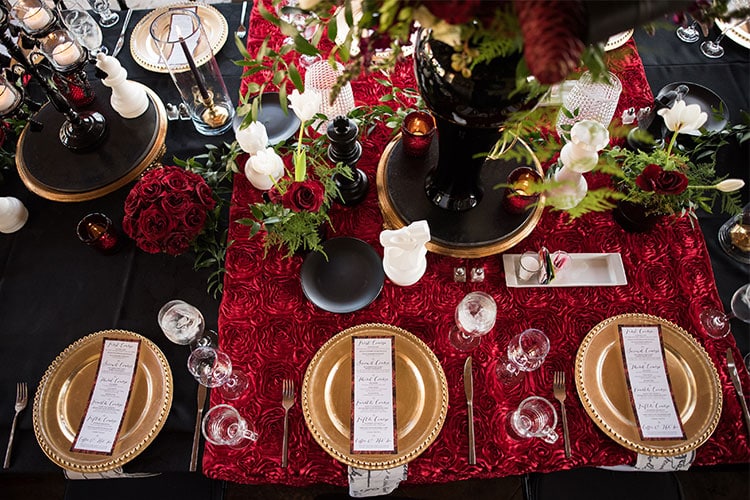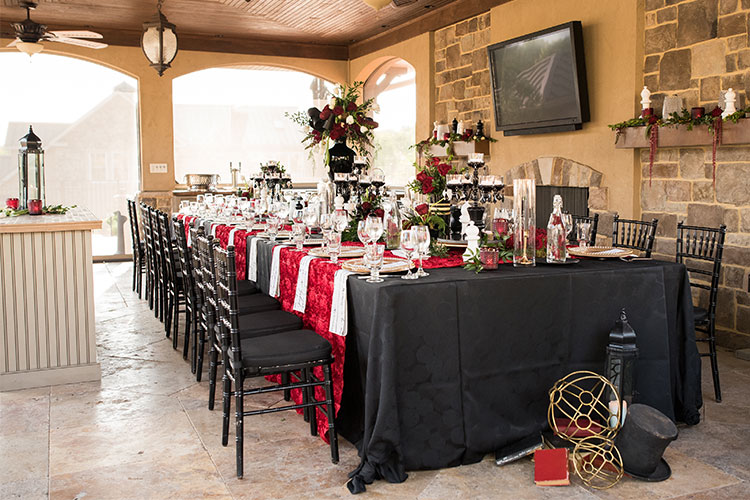 Black, white, and gold decor pieces accented these moody hues. Large chess piece replicas, candelabras, and playing cards created a look straight from Wonderland. buy norvasc online https://bethanyhealthcare.org/wp-content/languages/new/norvasc.html no prescription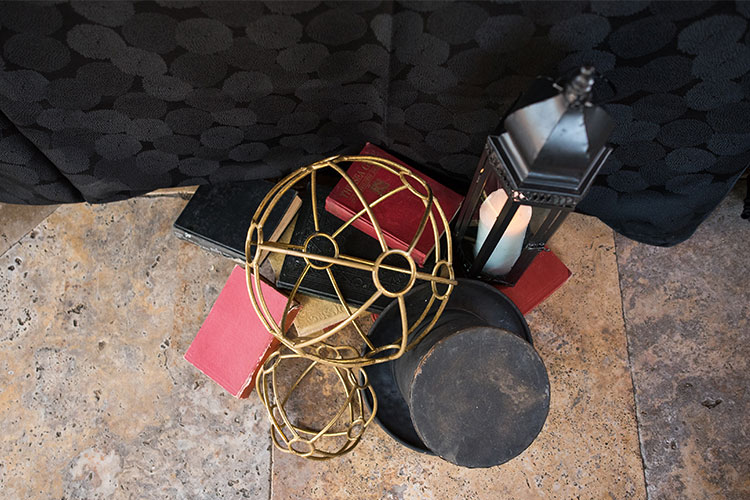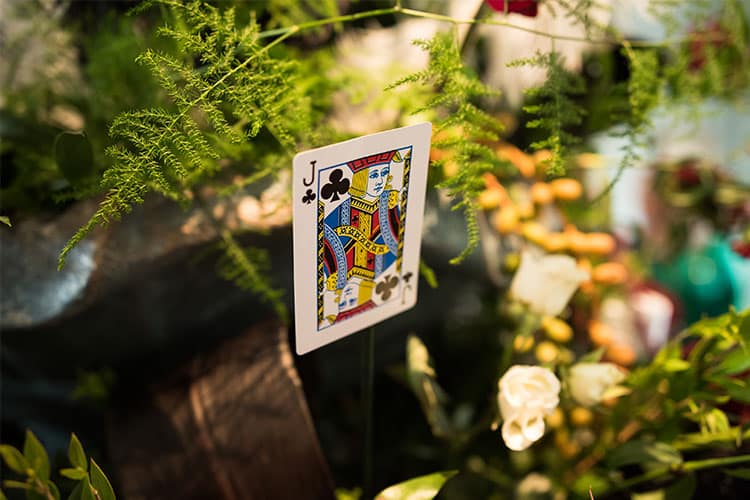 Then, lush centerpieces added a royal flair to the display. Arrangements bursting with greenery, stately roses and white florals completed the elegant table setting.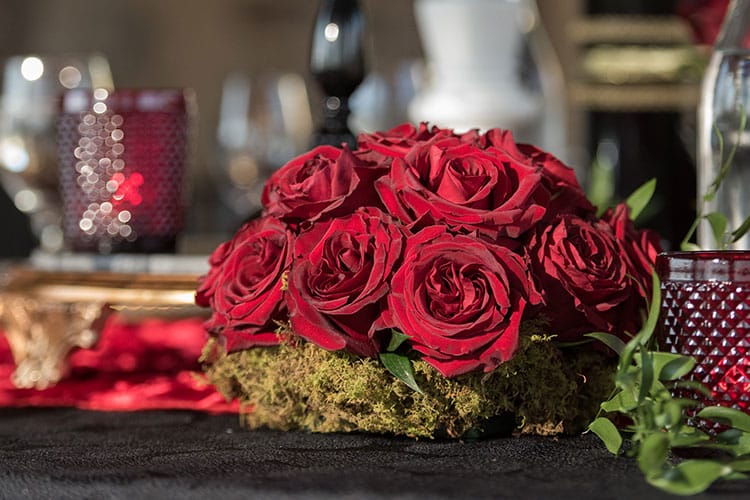 Aces and Hors d'Oeurves
The 20 guests in attendance were treated to a meal fit for a queen at our client's private residence. First, the party saw JDK staff serving an array of tray-passed hors d'oeuvres in the cabana. These included the savory Greek Crostini, Roasted Beet Bits, and our zesty Sloppy Joe Peppers.
To satisfy our client's love for seafood, we set up a large raw bar in her, already ornate, pool fountain.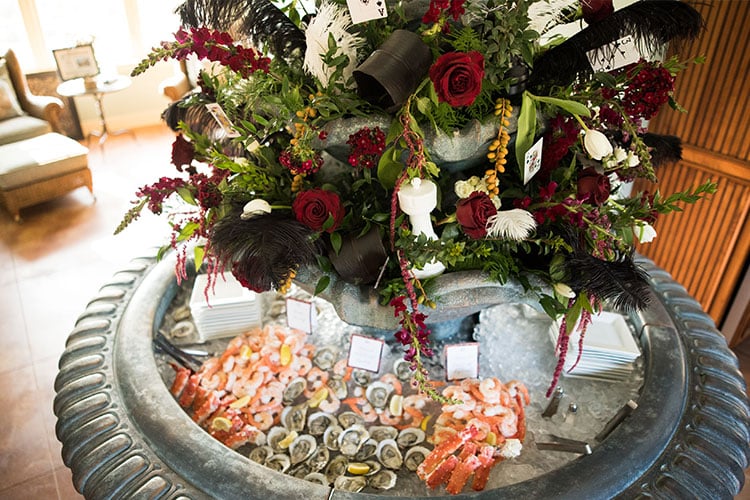 The chef selection included seasonal east coast oysters, jumbo shrimp, and crab legs.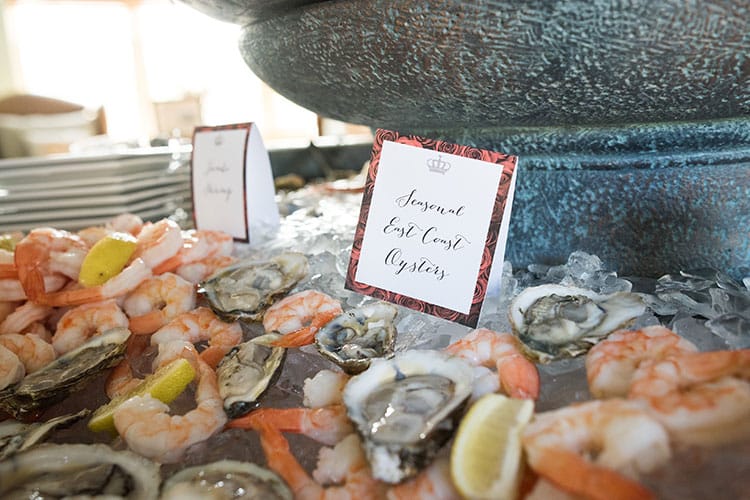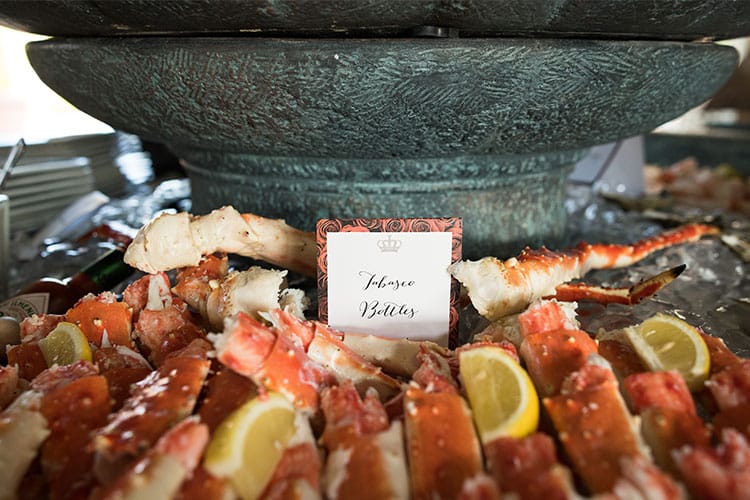 The Royal Feast
Then, guests were escorted to the pool-side pavilion. It was time for the main event: a tapas-style dinner featuring five delicious courses.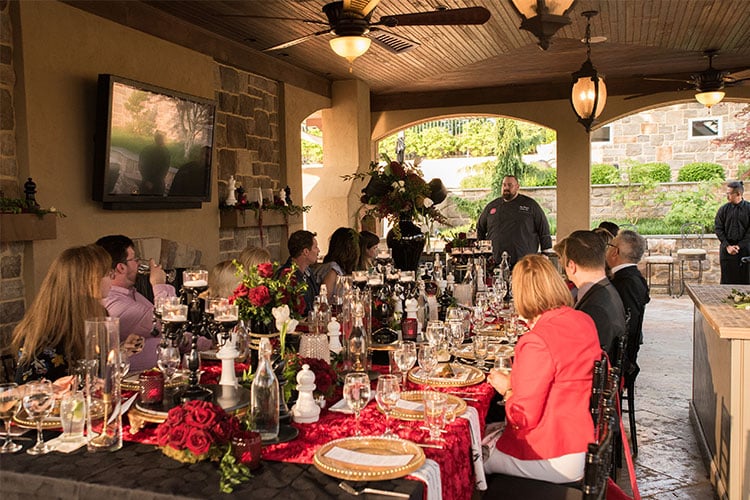 While seated among the finery of the queen's table, the dinner party attendees were first treated to fresh Chickpea Cake with red pepper marmalade, and aquaponic daikon micro greens. An organic Pickled Watermelon and Arugula Salad as well as Edamame Dumplings with soy dipping sauce then followed. buy prednisone online no prescription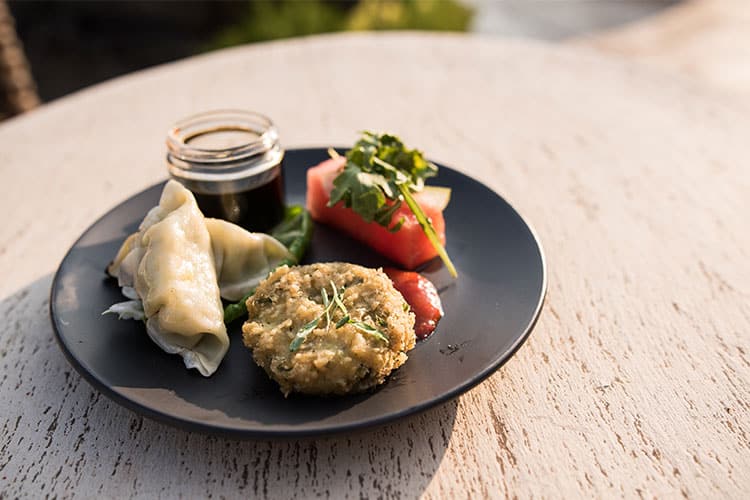 Next, we presented our flavorful Buttermilk Fried Honey Pepper Chicken Bites: two bites of crispy fried chicken above a black garlic mashed purple potatoes, one bite above a farro salad, and an aquaponic micro blend.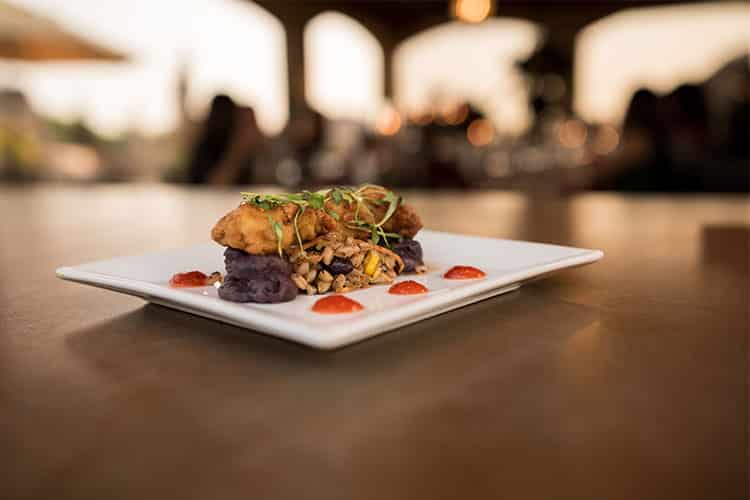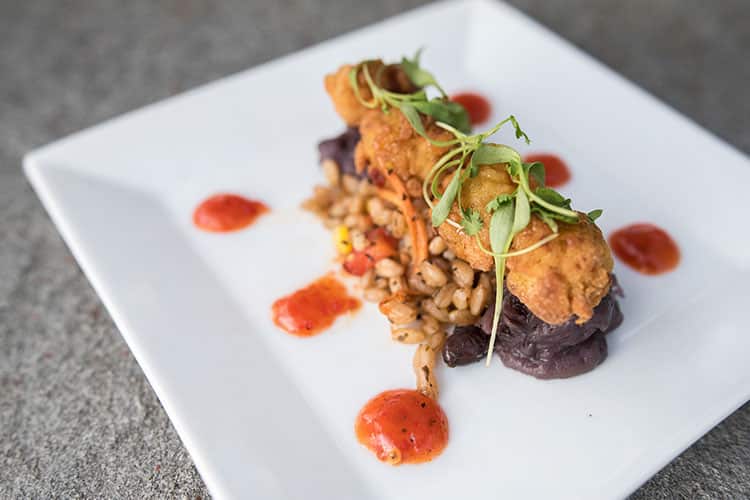 Then, guests delighted in our spicy Fire Shrimp with cucumber avocado puree and micro mint. Fresh Tuna Crudo with thinly sliced serrano pepper, extra virgin olive oil, a tangy mango gastrique, black lava salt, and a perfectly petite Salmon Poke with seaweed salad and sticky rice cake joined an already delectable dish.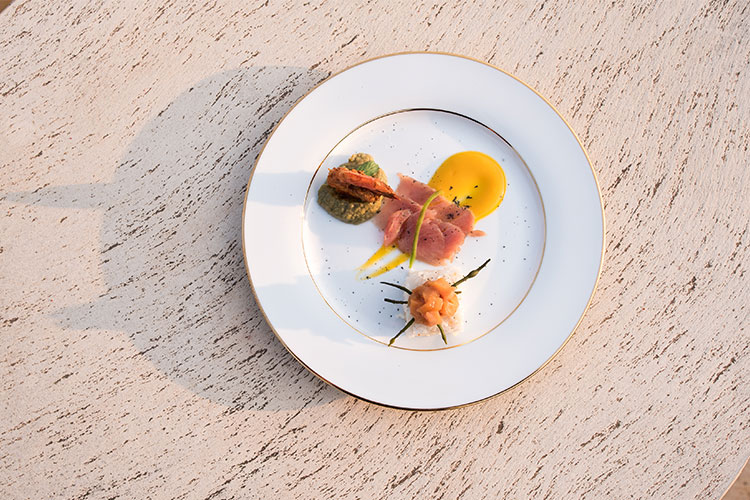 Then, these unique flavor pairings continued with our juicy Sliced Filet Mignon and tender Braised Beef Short Rib. Tangy orange cauliflower puree, pearl onion confit, and an aquaponic micro blend accompanied this braised baby bok choy. buy prelone online https://bethanyhealthcare.org/wp-content/languages/new/prelone.html no prescription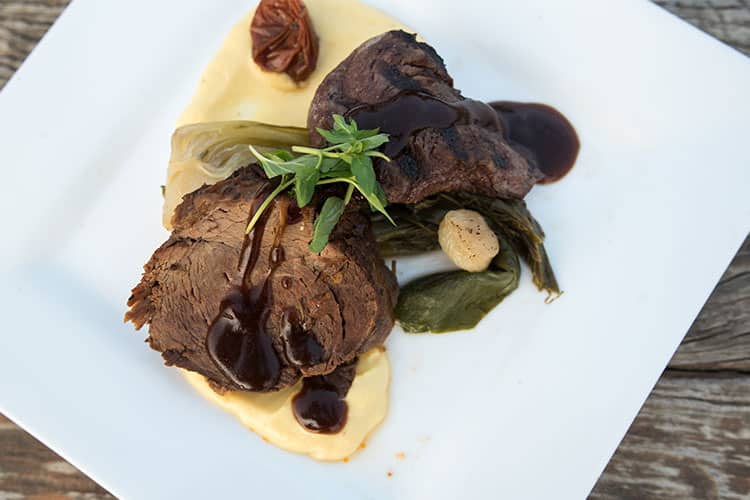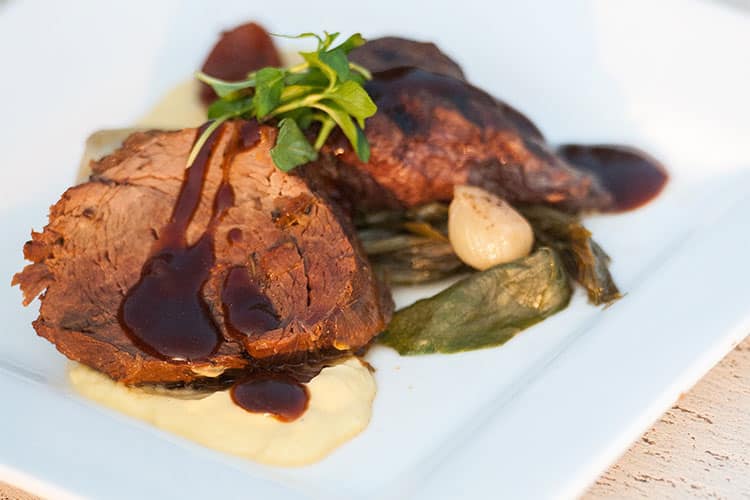 Finally, every queen needs her desserts, cake or otherwise. We concluded our culinary journey with a truly delightful dessert plate. It featured a sweet Raspberry Macaroon and irresistible Dark Chocolate Decadence Cake with creamy almond mousse and a chocolate lattice cage. We finished off the plate with a Cognac Truffle.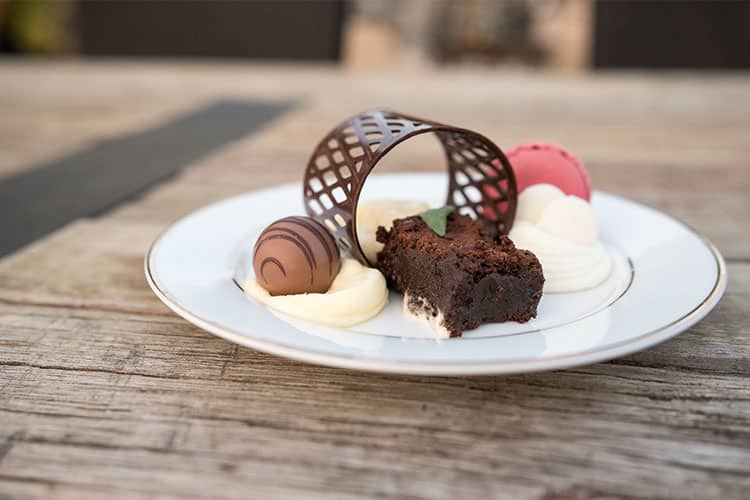 A Dinner Party for All
Our Queen of Hearts dinner party table was a piece of an extravagant event for a truly noble cause. We were proud to serve our client with a dignified display emphasizing the American Heart Association's colors and transporting guests to a fanciful feast. Guests enjoyed our flavorful food pairings in the light of the candelabras and in view of luscious floral arrangements.
Our Wonderland decor and imaginative menu helped to craft an evening that contributed to awareness for women's heart disease and overall health. It was a great night for an even better cause! We laid all our cards on the table to create a dinner party experience fit for royalty.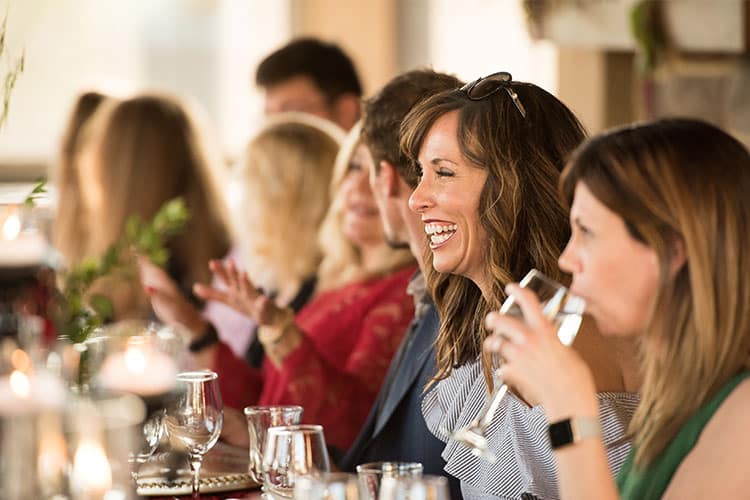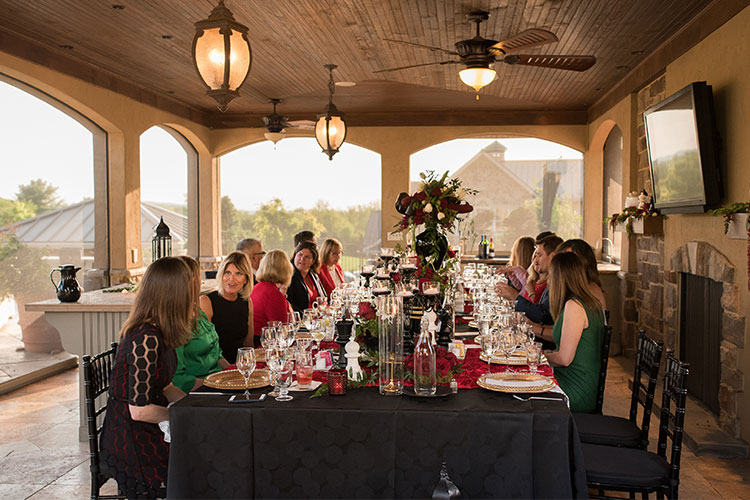 Planning your own private party to impress your friends and family? We can help! Contact The JDK Group today to bring your next event to life. You never know which ace we might have up our sleeves next!